I am fascinated with the story of Jordan Rubin.  He is a book author, and the founder of Garden of Life; a whole line of vitamins, supplements, protein shakes, and so much more.  In fact, he is raising grass fed beef now too.  I do not use any of his products or beef, but I follow his company and story with interest.   His story is nothing short of miraculous.  He basically cured himself of a terrible case of Chrons disease that had him on death's door.
Anyway, there is a little shop I frequent that was handing out free copies of Jordan Rubin's book The Raw Truth last year.  I am nowhere close to being a raw foodie, but the "cooked" foodie in me read this book from cover to cover.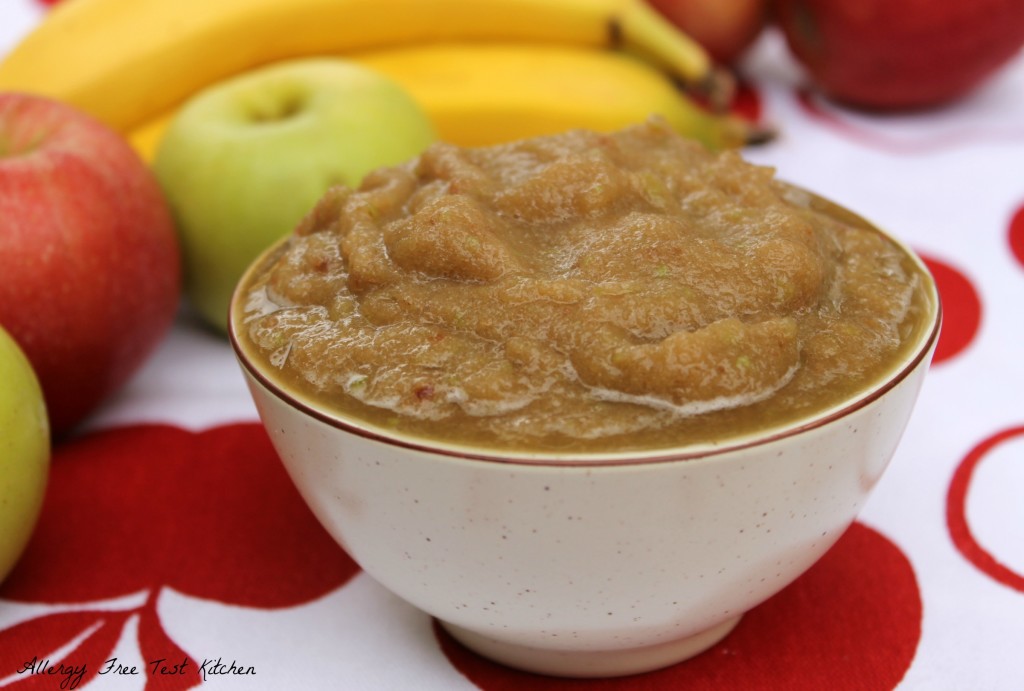 You are probably wondering what this all has to do with applesauce.  Well, once, when my homemade applesauce ran out and I was in a pinch for some applesauce, I quickly whipped up this raw applesauce recipe.   I found this recipe in The Raw Truth and it was courtesy of Paul Nison, author of Raw Food: Formula for Health.  So for all the raw foodies and real food lovers…this one's for you!
Also shared at Real Food Wednesday . Wellness Weekends . Make Your Own Monday .

Raw Applesauce
Ingredients:
3 apples, cored and coarsely chopped

1 ripe banana, cut in half

4-6 soft dates

1/4 cup water

dash of nutmeg
Directions:
Place apples, banana, dates, nutmeg, and water in food processor and process until completely smooth.