Ever try roasting colored peppers?  If not, they are yummy!  Sweet actually!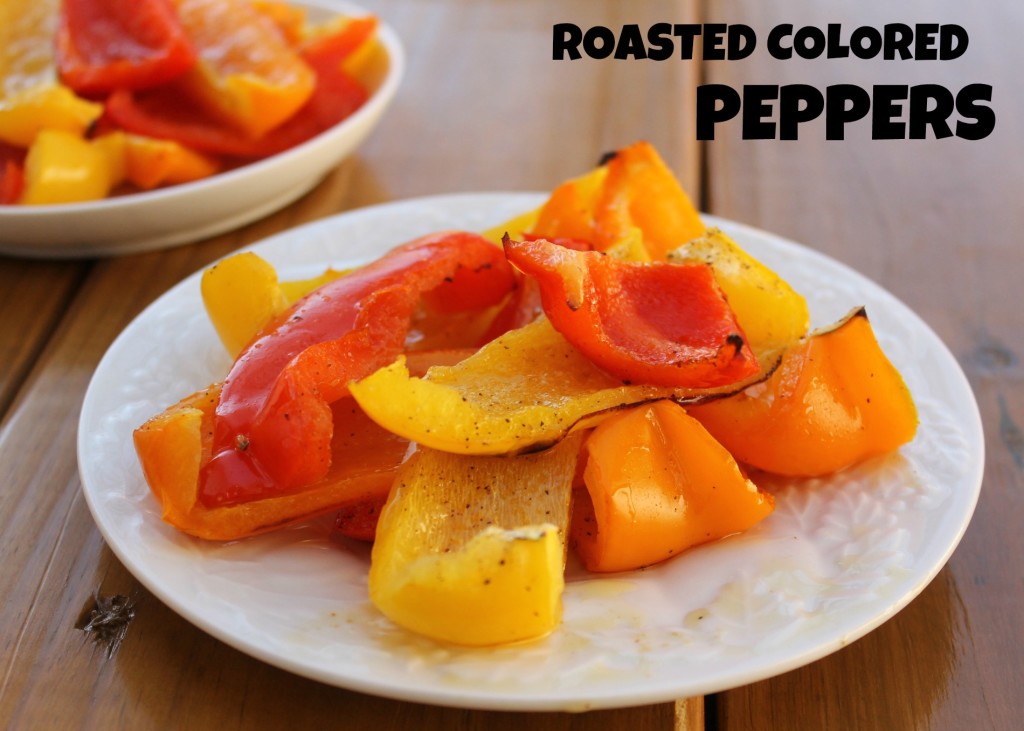 Not to mention that this is easy, peasy to prepare.  Simply slice open, take out seeds and slice into a few strips, toss with oil (and spices if you want, but not necessary) and roast in a hot oven.  I guarantee that you won't have any left over.  Roasting peppers somehow brings out a succulent, sweet flavor that people can't resist.
Why eat them?  Well, besides being delish, they are good for you.  For starters, they are high in vitamin A, C B6, as well as high in lutein, lycopene and beta-carotene.   Every color pepper brings a slightly different phytochemical, which have anti-oxidant properties.  Ever hear about eating the rainbow (all colors)? This is why.  These are the things that we keep hearing about that are supposed to keep cells from getting damaged. (Source).    
Food is medicine! Eat healthy, stay healthy!
Also shared at Fat Tuesday. Allergy Free Wednesday. Whole Food Fridays.

Roasted Colored Peppers
Ingredients:
red, orange and yellow peppers

cooking oil

1/8 tsp. garlic powder (optional)

salt and pepper to taste (optional)
Directions:
Preheat oven to 425 F.

Wash peppers, cut open and remove seeds.

Slice each pepper into strips.

Place in glass 9×13 pan.  Toss with small amount of oil.

Sprinkle with spices, if using.

Roast in oven for 15-20 minutes.

Serve immediately.