It seems like everyone is bemoaning the cold spring/long winter and I'm no exception.  I am eager for some warmer temps, that is for sure.
And even though it's been chilly, I have been making a refreshing "frozen" treat that I am excited to share with you today.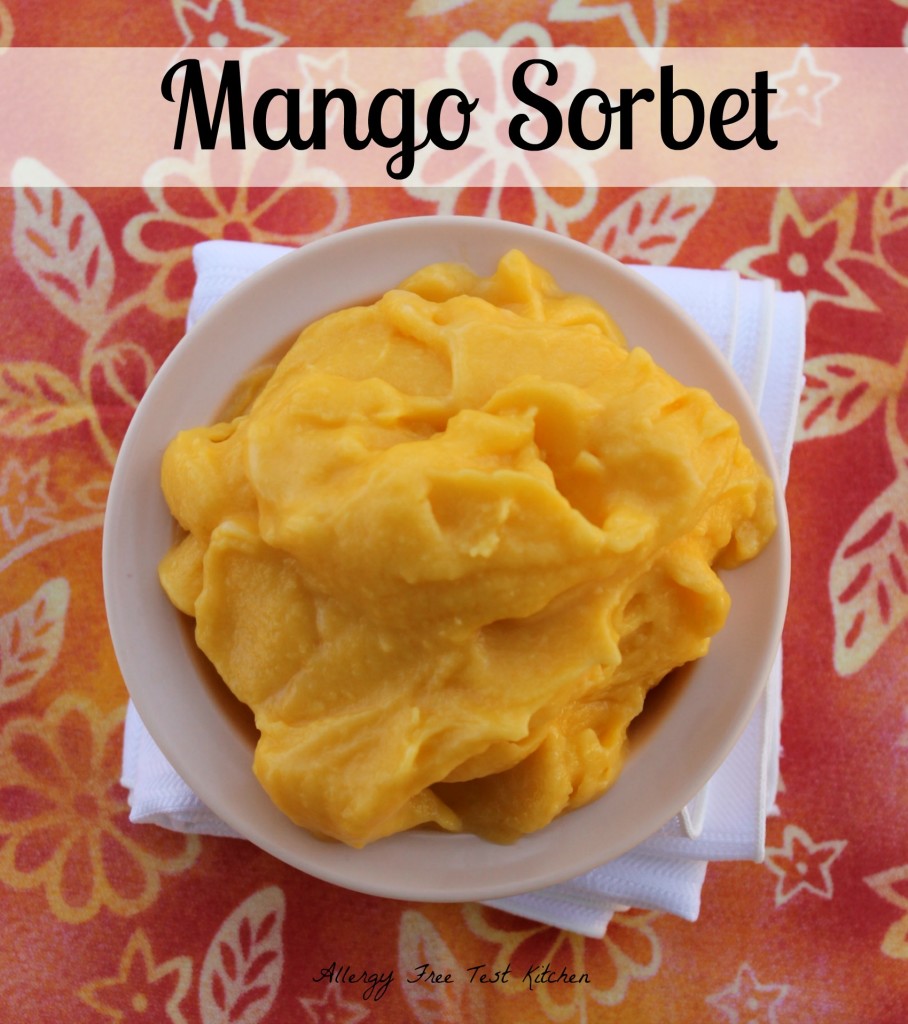 This mango sorbet is so easy and fast.  You can put it together in minutes.  And with only three ingredients it is healthy too.  No need to worry about additives, lots of sugar, or food dyes with this sorbet.  You can eat this without worry.
You need a heavy duty food processor, not an ice cream maker so that is handy too.   If you do not yet own a food processor, go buy one!  Seriously, I couldn't live without one as it is one of the most used appliances in my kitchen.
I found the idea for this recipe in a Self magazine, but I made it dairy free, vegan and better!  If you like this recipe/post, please share the love by using the share buttons below the post or pinning it on Pinterest! 
Also shared at Mostly Homemade Mondays. Melt In Your Mouth Monday. Natural Living Monday. Allergy Free Wednesday. Real Food Wednesday. Whole Food Fridays. Wonderfully Creative Wednesdays.


Three Ingredient Mango Sorbet
Ingredients:
1 cup frozen mango chunks

1/3 cup plain coconut milk yogurt (or cow's milk yogurt)

1 1/2 T. agave nectar
Directions:
Place mango chunks on the counter and let sit out for 10-15 minutes depending on room temperature.

Combine all three ingredients in food processor bowl and pulse until mango chunks start to break up.

Once mango is broken up nicely, turn food processor to "on" and let it run until all ingredients are combined and smooth.  Scrap sides of bowl occasionally.  Let your food processor rest once in a while if it starts to sound like it is having a hard time.

Serve immediately.