Oh those days of long ago!  Days when I would open a can of condensed tomato soup and crumble in an entire tube of Ritz crackers.
Those long ago days are rarely missed anymore, but the memories linger as many memories are formed around food.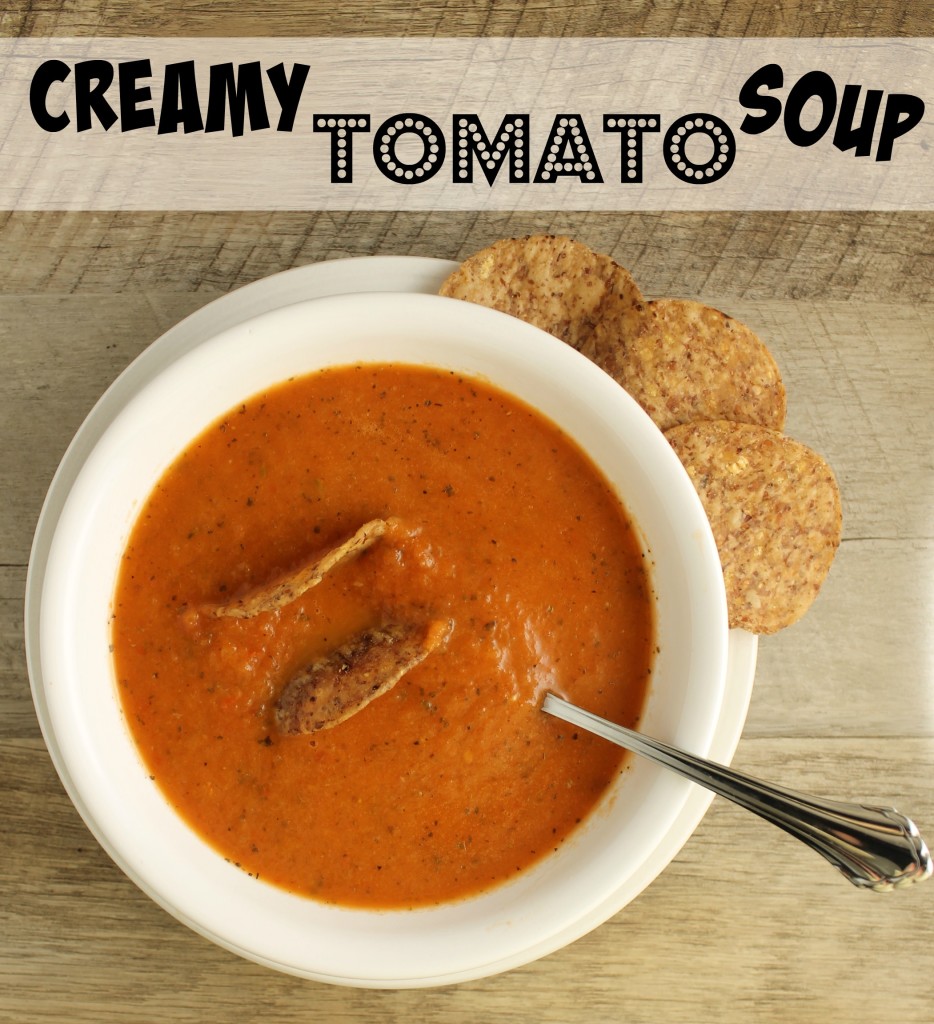 Today's recipe for tomato soup is not really reminiscent of those red and white cans of tomato soup. This is definitely a grown up version of tomato soup!
You will never miss the gluten, dairy, eggs or soy. Nope! This soup is still satisfying, just a little more sophisticated.
Adapted from this cookbook (non-affliate).
Also shared at Allergy Free Wednesday.

Creamy Tomato Soup-gluten, dairy, egg and soy free
Ingredients:
1 T. grapeseed or olive oil

1 onion, chopped

1 tsp. minced garlic

1 28 oz. can whole tomatoes, undrained

1 cup water

1 tsp. vegetable broth buillion

1 T. dried basil

1/4 tsp. dried thyme

1 tsp. salt

1/8 tsp. pepper

1 cup almond or cashew milk
Directions:
In a large soup pot, heat oil over medium heat.

Add onion and cook, stirring occasionally, for about 5 minutes.

Add the garlic, tomatoes, water, buillion, and spices.

Bring to boil, reduce heat, cover with lid and heat for about 20 minutes.

Remove from stove top and let cool for about 5 minutes.

Use an immersion blender to blend all the ingredients into a smooth mixture.

Return to stove top and add milk of choice.  Heat for about 10 minutes.