It's been awhile since I've posted anything.  I've just been making the same ole things over and over.
But with the advent of spring, warmer temps, budding trees, I've felt the desire to start making new things in the kitchen again.
So, with that, I give you this mostly vegetable smoothie.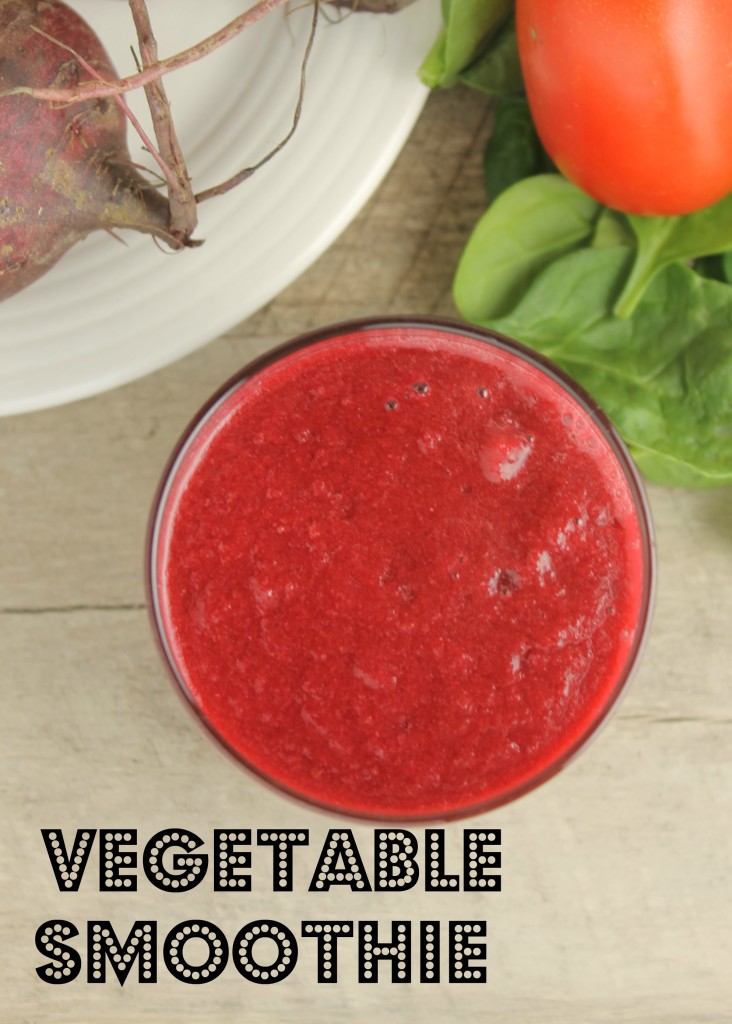 It's a perfect way to "detox" from all the heavy winter foods.
This is one of those recipes where I just dumped ingredients in and took good notes.  And it turned out great! You need a high speed blender to get a really smooth texture for this surprisingly delicious drink.
Share this post, and give the smoothie a try.  I don't think you'll be disappointed.
Also shared at Allergy Free Wednesday.

Mostly Vegetable Smoothie
Ingredients:
1 beet, peeled

1 celery stalk

2 inches of cucumber, peeled

1 roma tomato

small handful of baby spinach

1/4 cup coconut water

2-4 T. crushed pineapple (amount depends on amount of sweetness you want)
Directions:
Place all ingredients in a high speed blender and blend until smooth.

Drink and enjoy!