I'm at a loss for words when it comes to naming this salad dressing. Maybe you all can suggest a good name for it? For now I'm settling on "unusual salad dressing."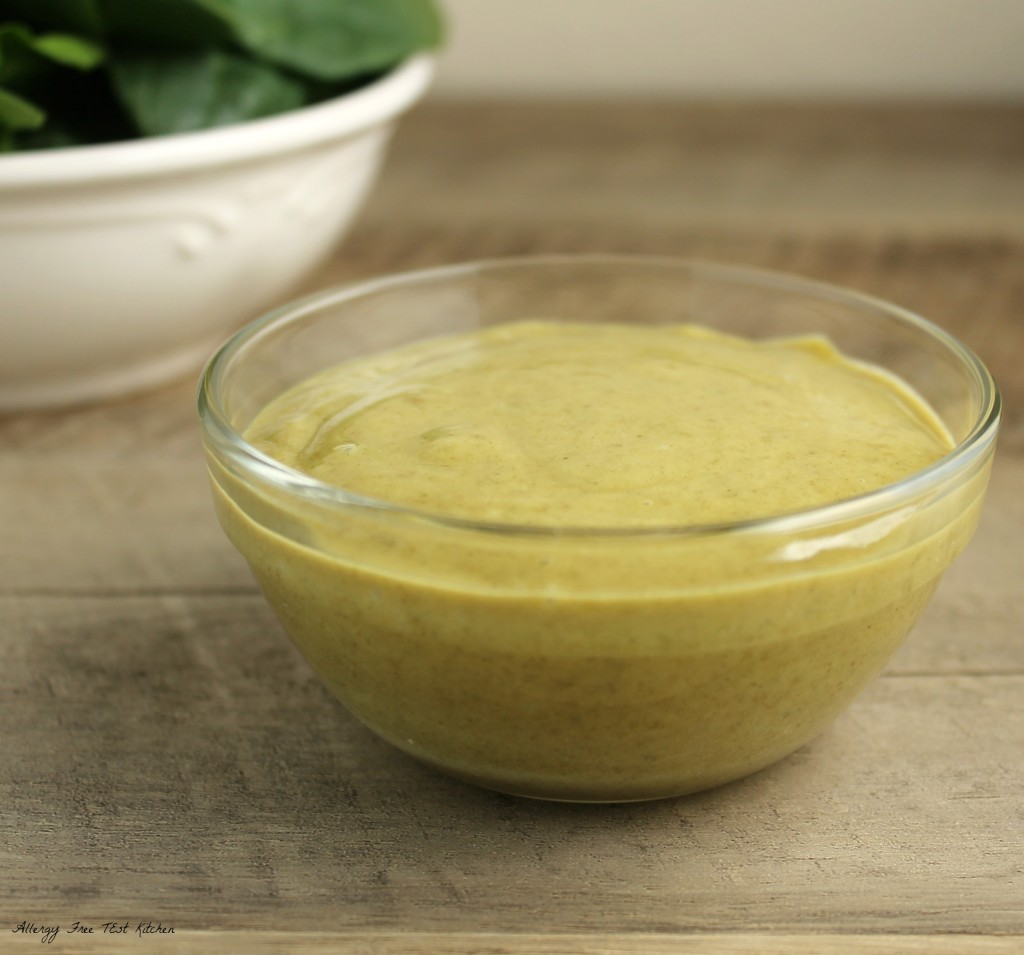 Why? Because it is actually unusual tasting; in my book anyway. And oddly, it is kiddo's VERY FAVORITE salad dressing of all time!
Seriously, put on this homemade ranch dressing, or this Russian dressing, or bottled Italian dressing and we get very little salad in little person. However, if I make this one….down the hatchet it goes. Even seconds are sometimes requested.
I've made this multiple ways using any of the combinations in the recipe below. Taste may differ slightly, but overall, it is the same thing. Adapted from here.
So, if you have a good name for this dressing, I'd love to hear it in the comment section below!
Also shared at Allergy Free Wednesday.

Unusual Salad Dressing
Ingredients:
1 T. dijon mustard

3 T. unsalted, unsweetened, homemade cashew butter, almond butter or sunflower seed butter

2 T. coconut syrup or maple syrup

1/16 tsp. salt

1/16 tsp. pepper

2 T. unsweetened coconut milk or almond milk

1 T. olive oil
Directions:
Put all ingredients into food processor and process until smooth.