I have been making these grain free sandwich rounds for quite some time now and figured it is high time I share the recipe!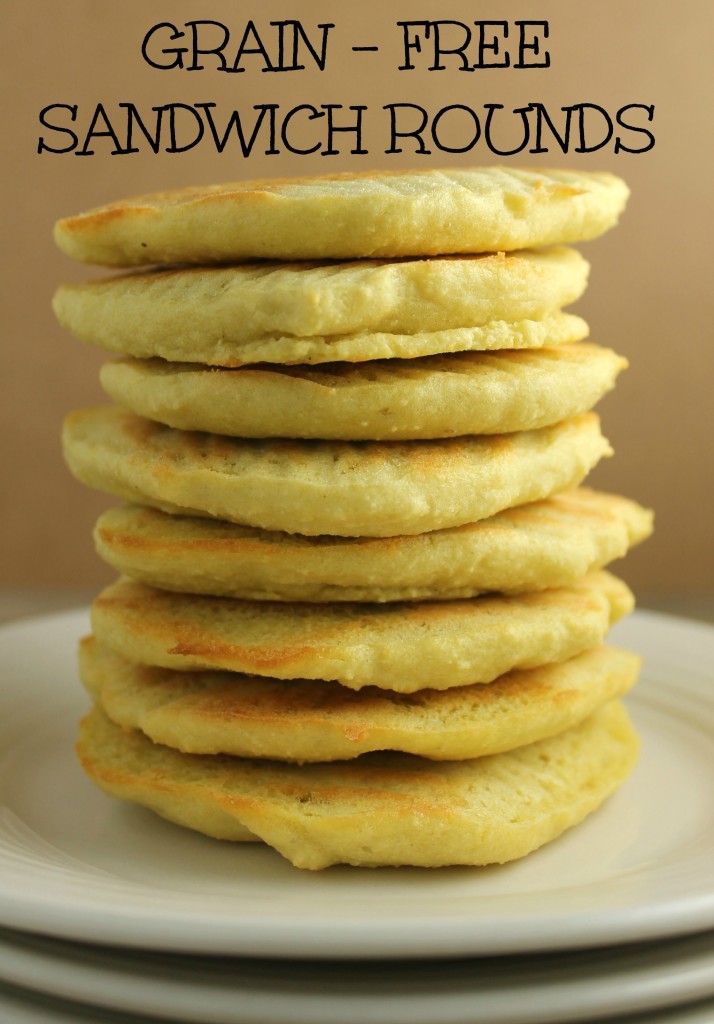 These are so easy and awesome tasting. In fact, they are actually kind of neutral tasting which is what makes them so fabulous! They go with anything! (Yes, they are yellow looking, but one bite and you'll forget all about the color!)
I have made regular "turkey, lettuce and tomato" sandwiches with these sandwich rounds. They are a delish way to make PB&J. Don't forget burgers…they make a good hamburger bun. And they even hold up for something messy like French Dip sandwiches. I have not tried them yet for sloppy joes, but I'm quite certain they would work wonderfully. I think I'll add that to my meal plan!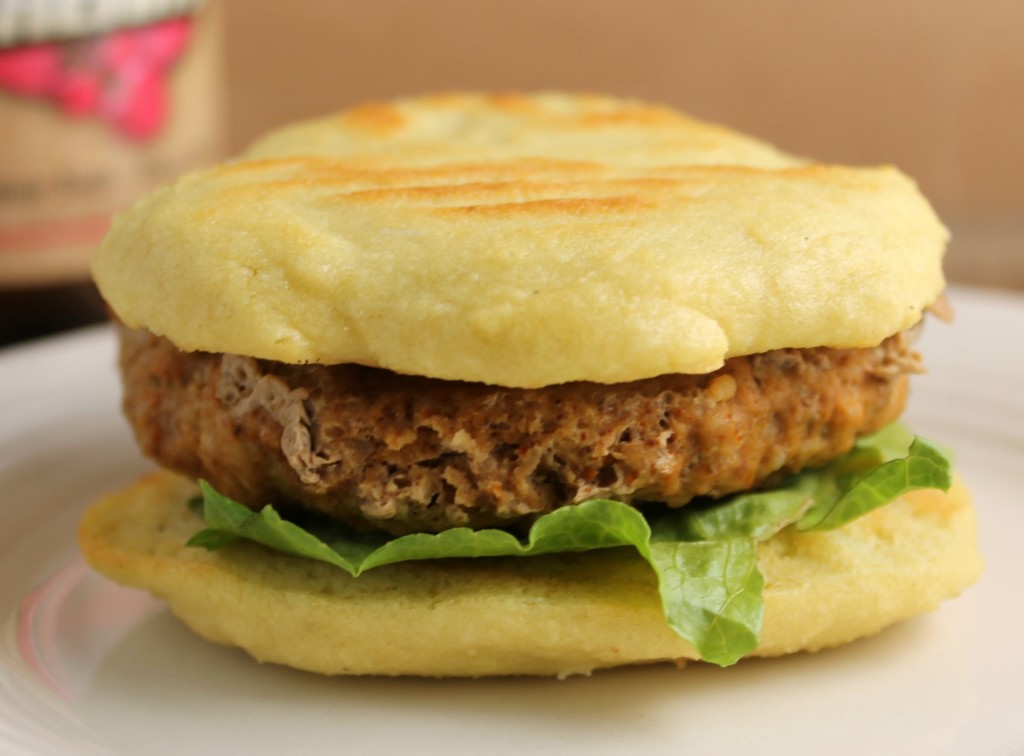 It's great they are so versatile. It's even better that they are GRAIN FREE! If it is grain free, it is for sure gluten free. You don't have to be gluten free to enjoy a good gluten free grain free bread option. Everyone can benefit from less gluten in their life!
So whip up a batch and prepare to be amazed!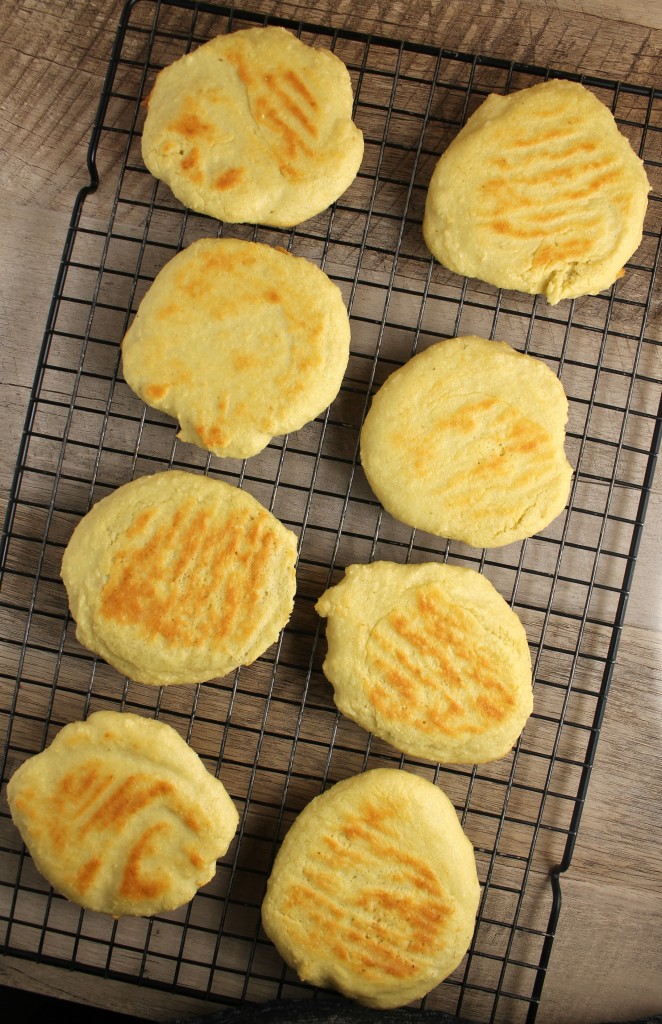 Recipe adapted from here. Also shared at Allergy Free Wednesday.
Other grain free options on the blog to check out:

Grain Free Sandwich Rounds
Ingredients:
4 eggs

1/4 cup coconut flour

1/4 cup blanched almond flour

1/4 cup canola oil

1/8 tsp. salt

1 tsp. baking powder
Directions:
Preheat oven to 350 degrees.

In a food processor combine the ingredients in the order listed.

Pulse 3-4 times, and then run until combined and smooth.

Allow batter to set aside for a few minutes.

Take two cookie sheets and line with parchment paper.

Spray parchment paper with cooking spray.

Divide batter into 8 rounds circles, making sure to spread it around to make them even and about the same size as each other.

Bake for 6 minutes and then remove from oven.

Turn each round over and return to oven and bake for an additional 4 minutes.

Remove from oven and cool on a cooling rack.