You know how it goes…you want a snack…don't have one on hand. Sigh.
You don't want to measure a bunch of ingredients, nor do you want to take the time to bake them.
What can you do?
Make these raw cookie balls!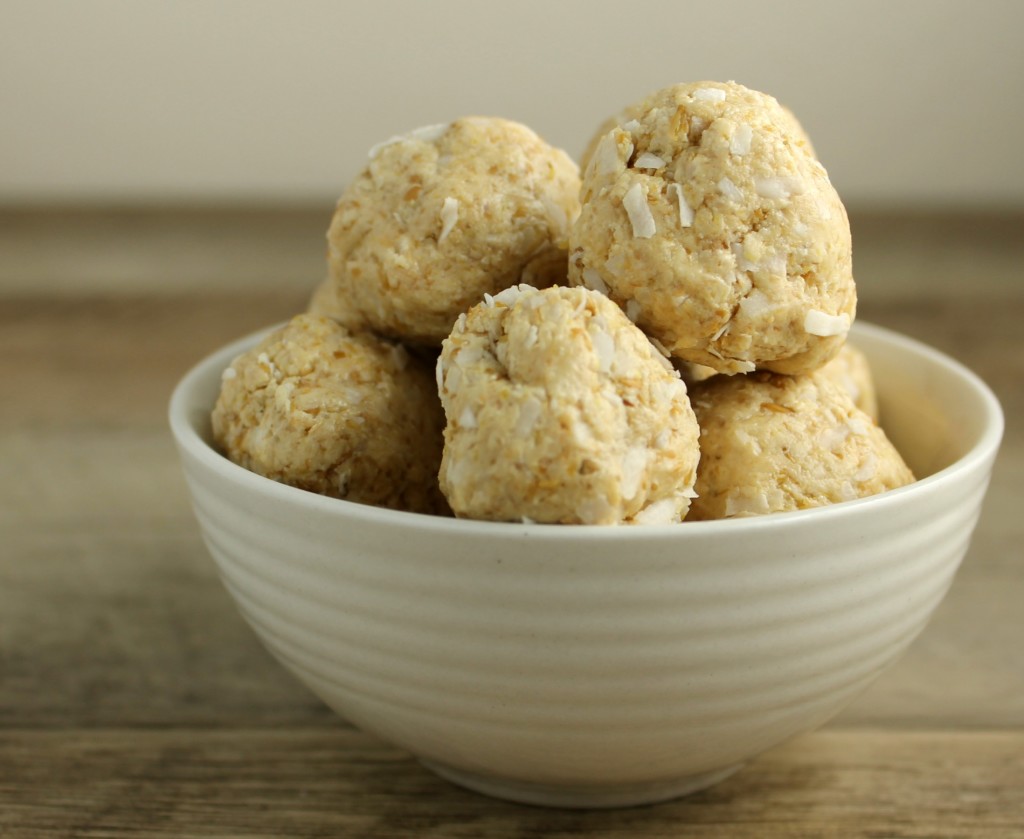 In mere minutes.
Just a teeny tiny bit of work and next thing you know…..
You'll be noshing on a treat so good you can't stop with just one.
Seriously….these are dangerous.
Some cashew butter (try homemade!), coconut, and a few other simple ingredients and next thing you know, you've satisfied your sweet tooth.
Also shared at Allergy Free Wednesday.

Cashew and Coconut Raw Cookie Balls
Ingredients:
1/4 cup unsweetened cashew butter

1/4 cup coconut nectar

1/2 cup powdered rice milk

1/2 cup unsweetened coconut shreds

1/4 cup golden flaxmeal
Directions:
Mix all ingredients in a bowl with your hands.

Shape into 15-16 balls.

Eat and enjoy and refrigerate the rest.