We eat with our eyes first. That is why I'm hesitant to post the below picture. It is not the most appetizing looking meal. However, in this case a picture doesn't say 1000 words.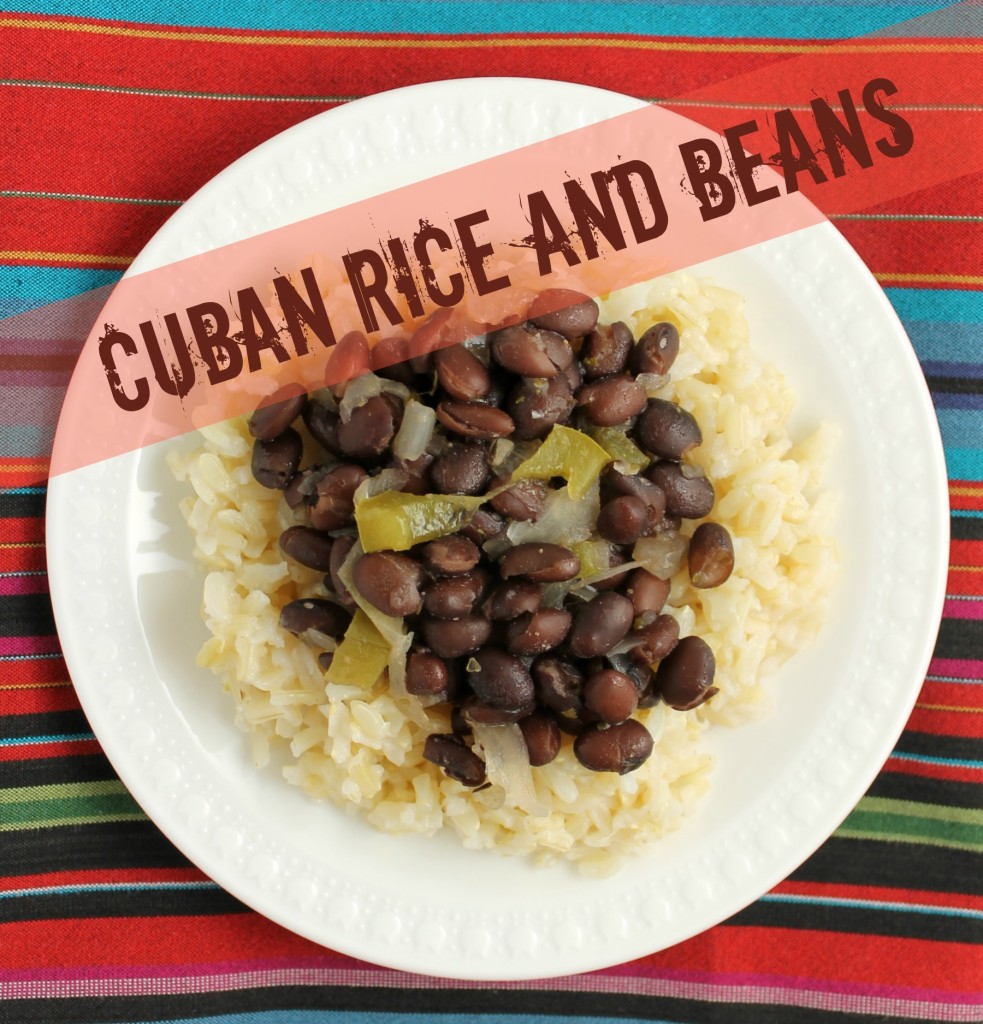 To be honest, I got eye rolls when I put this on the table. But I soon got, "wow, this is really good" and clean plates at the end of the meal.
This Cuban Rice and Beans meal can be lumped into the "comfort food" category. Seriously, it has that down home, satisfying feeling.
Another plus….it is cheap to make. After all, black beans are really affordable and so is rice. And black beans are a good source of protein, so you can skip the meat that meal and save money that way too!
It makes a lot which is great for leftover lunches the following day.
Do you have any favorite beans and rice meals?
Also shared at Allergy Free Wednesday. Gluten Free Friday.

Cuban Rice and Beans
Ingredients:
For Beans
2 T. coconut oil

1/2 onion, chopped

1/2 green pepper, diced

2 (15oz) cans of black beans, rinsed, drained, soaked and drained again

1 "can" of water (use black bean can for measuring water)

1 tsp. minced garlic

1 bay leaf

1 tsp. oregano

1/2 T. cumin

1/2 tsp. salt

1/8 tsp. pepper

1/2 T. agave nectar (or honey)

2 T. apple cider vinegar
For Rice
1 cup uncooked brown rice

2 cups water

1 T. olive oil
Directions:
Heat oil over medium high heat.

Add onion and pepper and saute for 5 minutes.

Add black beans, water, spices, agave nectar, and vinegar.

Bring to a boil, reduce heat, and simmer on low with lid askew for 1 1/2 hours.

Stir every 15 minutes.

With 45 minutes left of cooking time, start cooking your rice.

When ready to serve remove bay leaf from beans, place rice on a plate, and top with beans.