I saw the stats. The Grab and Go Breakfast Bars were a HUGE hit!
I had mentioned I was working on a new flavor.
Today, it's yours….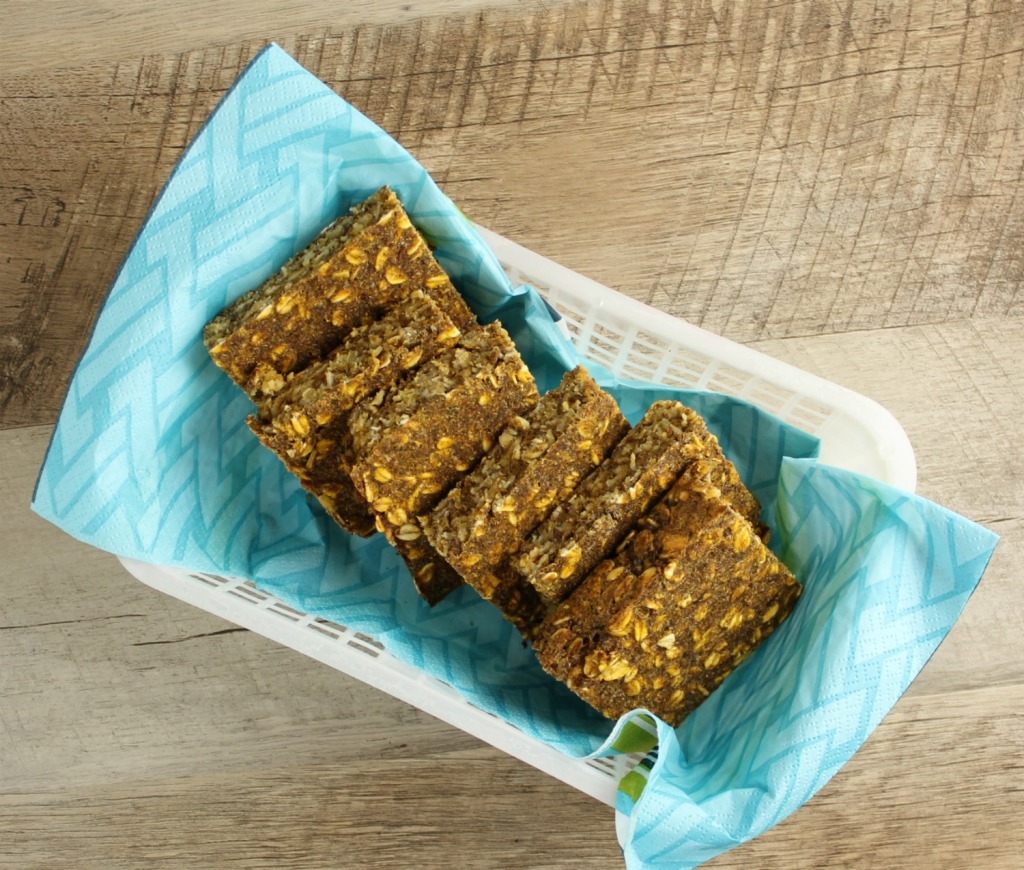 Pumpkin Chai Breakfast Bars. Great autumn breakfast, although I would eat these any time of year. But now would be the time to stock up on canned pumpkin as it is always cheaper in the fall. These are not overly pumpkin for those of you who prefer a mild taste. The chai spices are not heavy either.
You may want to check out the Grab and Go Breakfast Bars post for all the healthy information about oats, flax, psyllium husks etc. and to see that recipe in case you missed it. This recipe uses vanilla chai spice protein powder. I use the Raw Protein by Garden of Life company. However, I know other companies make a chai spice protein powder…just make sure it is soy and whey (milk) free.
These are just as easy and tasty as the original recipe (actually, I think they are a tad better).
Share your thoughts! Hit the like button! Pin it!
Also shared at Allergy Free Wednesday. Gluten Free Wednesday.

Pumpkin Chai Spice Breakfast Bars
Ingredients:
1 1/2 cups gluten free oats (or regular oats)

1/4 cup psyllium husks

1/4 cup flax seed meal

3. T. vanilla chai spice protein powder (or just chai spice) – make sure soy and whey free

1 tsp. allspice

1/4 tsp. cinnamon

1/4 tsp. salt

15 oz. can pumpkin (no spices added)

2 T. maple syrup

1 tsp. vanilla
Directions:
Preheat oven to 375 degrees F.

Place aluminum foil over an 8×8 pan with foil hanging over the sides.  Spray foil with cooking spray.

In a large bowl combine the first 7 ingredients.

In another bowl, combine pumpkin, maple syrup and vanilla.

Pour wet ingredients into dry ingredients and mix thoroughly.

Spread batter evenly in pan.

Bake for 30 minutes.

Cool for 10 minutes.

Remove from pan.

When completely cool, cut into 9 squares.

Wrap individually and freeze, if desired.