Can you believe I have not had a soda in a year!? I cut out corn and artificial sweeteners about a year ago, so that means no soda since they are all made with either high fructose corn syrup or aspartame/Splenda. (Well, except Zevia, but that stuff is expensive!)
I never was a huge soda drinker anyway, so it really wasn't that big of deal. But then….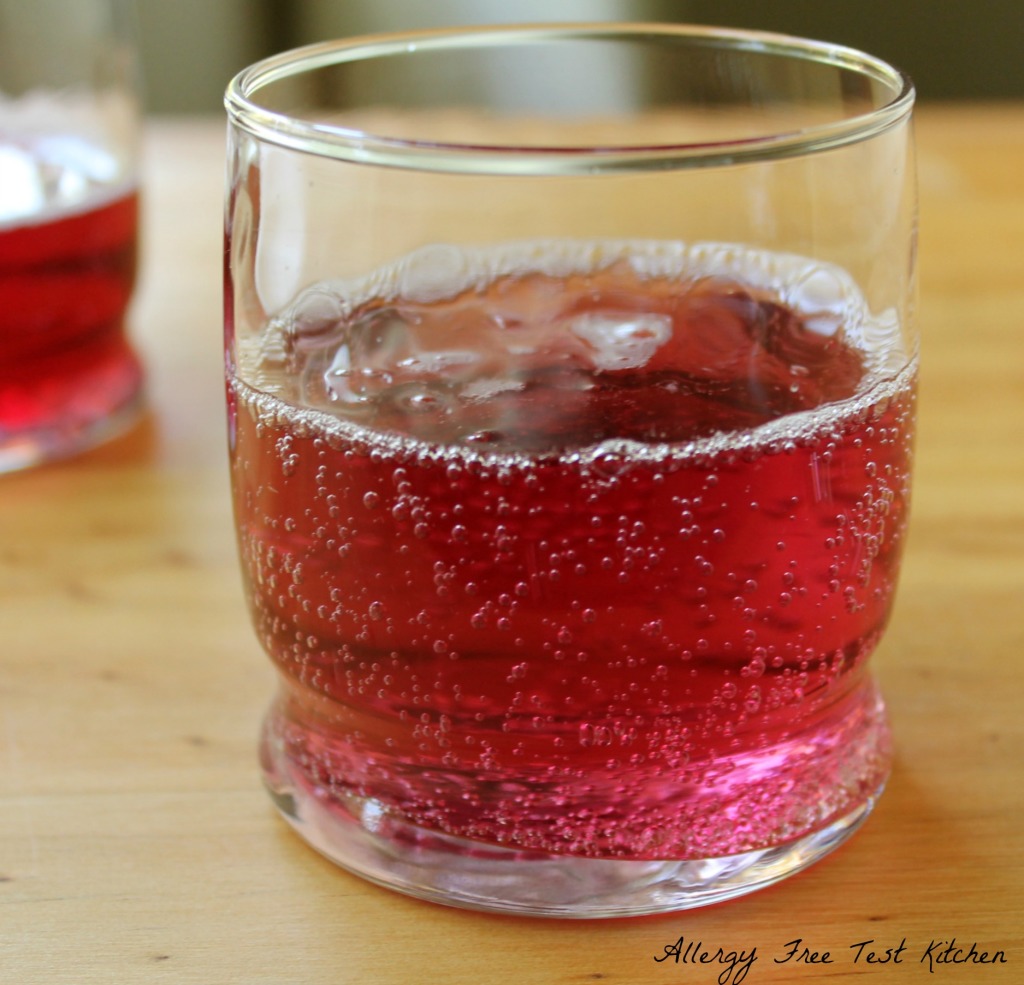 I had a garage sale back in August. Those are a lot of work, and by the end of the day, I was tuckered out and in no mood to cook.
We have a restaurant only a mile and a half from our house that is fast food with a twist. It has all sorts of gluten free rice bowls options, either vegan or chicken and lots of vegetables. (They have wraps too, but those are not gluten free).
Since it is close and I was so hungry I ran up there to get our supper, which is a rare treat! Of course, to save money there was going to be no beverage purchase. But a soda did come with the purchase of the kid's meal.
On that August day, I took a sip of Coke (with artificial sweeteners). I was just going to have one sip. It turned into more than half the cup. It turns out that it was WAAAYYYY to sweet for me. I did like the fizziness and it was nice to drink something other than water or herbal tea.
So I set out to create my own fizzy, sugar free, "soda."
You will need one of those old fashioned ice cube trays and club soda. (Club soda is simply carbonated water).
Then take 100% grape juice with no sugar added and pour it into the ice cube tray and freeze. Once frozen, remove cubes and place in a covered, freezer safe container.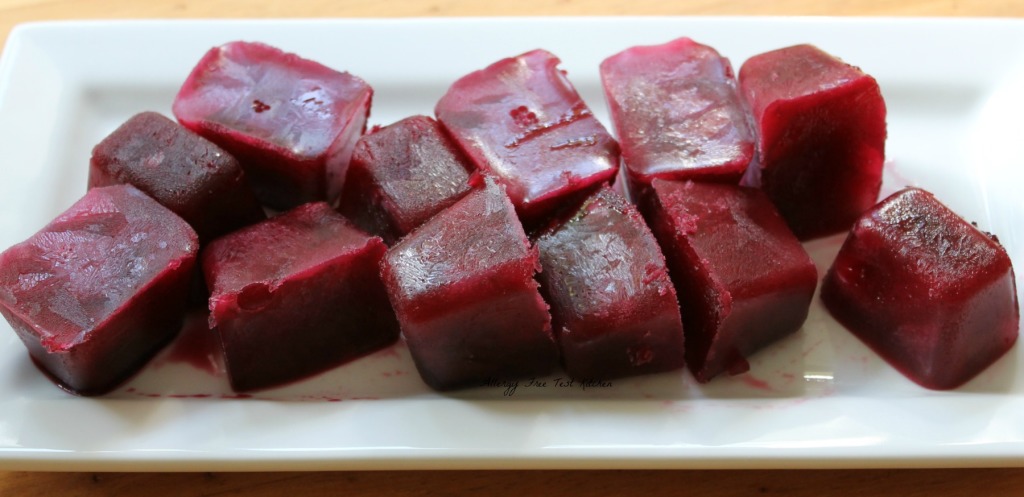 When you want a drink, take two cubes and place them in a glass. Pour room temperature club soda over them and let the cubes melt. If you use room temperature club soda they melt fast, but the drink will still be cold from the cubes. Add 3-4 drops of liquid stevia and drink up!
Like it?  Then pin it, share it and don't forget to subscribe to the blog!
Also shared at Savoring Saturdays. Allergy Free Wednesday. Real Food Wednesday. Gluten Free Wednesday. Wellness Wednesday.

Grape Soda
Ingredients:
100% grape juice with no added sugar

club soda

liquid stevia
Directions:
Take juice and pour into ice cube trays.

Freeze until solid.

Remove cubes and place in a covered, freezer safe container.

When ready to have a drink, take out two cubes of frozen grape juice and place in a glass.

Pour room temperature club soda over the cubes and let melt.

Add 3-4 drops liquid stevia.

Enjoy your fizzy drink!