Lucy's is a cookie company that reached out to me and offered to send me some cookies to review.  Who can say "no" to that?  So while I received cookies, I did not receive compensation and opinions are my own.
For starters, I like to term Lucy's cookies as allergy friendly rather than allergy free.  They are gluten free, peanut free, tree nut free, milk free and egg free.  However, they do contain soy.  According to the list of ingredients the cookies also contain "flavoring and citric acid from non-gmo corn."  Soy and corn are highly allergic for people so that is why I personally call them allergy friendly, rather than allergy free.  Although I am not sure about "citric acid from non-gmo corn; is it corn or so processed all the corn protein is stripped from it?  I don't know and while I love doing research, I'm out of time for that right now. At least it's non-GMO corn.  Considering I'm highly reactive to corn I was hesitant to try them.  But I did, because who can pass up a free cookie?  I'm happy to say I had NO REACTION from these cookies, so at least in my case the corn was small enough to not matter.
Now…how do they taste?  I must say I was surprisingly pleased.  They are a dry, crumbly texture and unfortunately, it appears Fed Ex was rather rough with my package as the box was bashed in and I did get a lot of cookie crumbs.  However, I'm sure this is probably a freak incident due to delivery of a small package rather than a large box to a grocer where they know to be careful with boxes.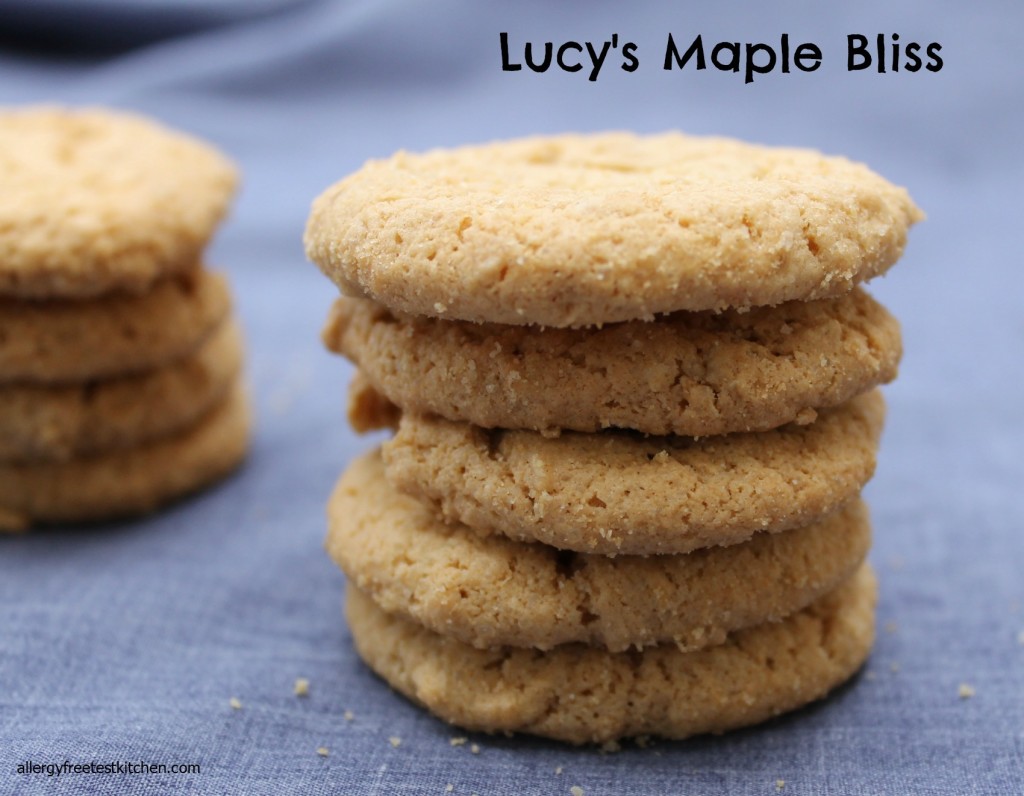 But like I said, I was surprisingly pleased.  These cookies are addictive.  I meant to eat just a few of the crumbs (I was scared of the corn thing).  But then as it turned out, the corn thing wasn't a problem for me, so I kept going back for more.  I had to hide them from myself. 
I was given Maple Bliss and I loved these as I love maple flavoring!   I was also sent Chocolate Chip that tasted very reminiscent of Chips Ahoy!  Seriously, I felt like I was indulging in a gluten filled cookie.  I think it would have been nice to have a few more chocolate chips in each cookie, but it's not a "deciding factor."  (These cookies do contain organic cane sugar, so I still consider them quite a treat and not something to eat every day).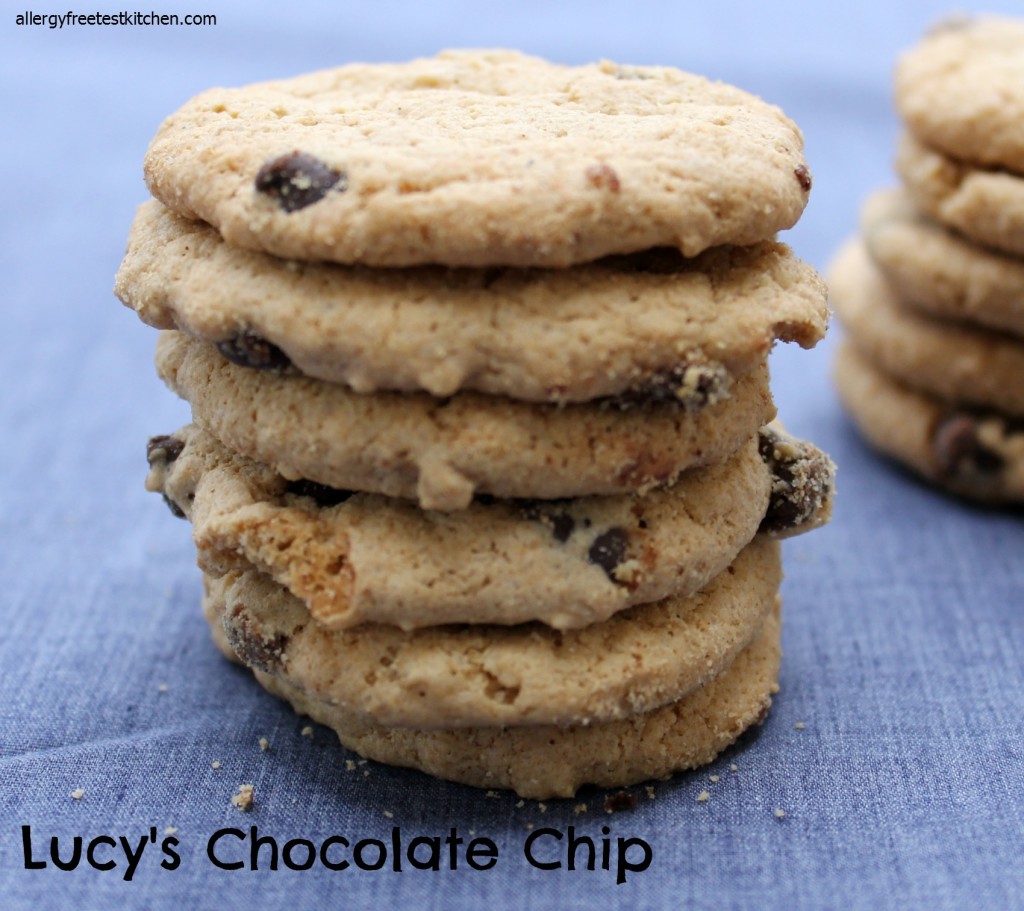 Lucy's has a dedicated bakery, uses non-GMO ingredients, is Kosher and the cookies have zero trans fats or cholesterol.  You can learn more about them on their website.
Thanks Lucy's.  I appreciated the cookies even if many of them were crumbly!