I grill well into autumn.  And I grill a lot of chicken.  I have about three chicken marinades that I rotate through and they are getting a little old.  So, I set out to find a new and different marinade to liven up our grilled chicken.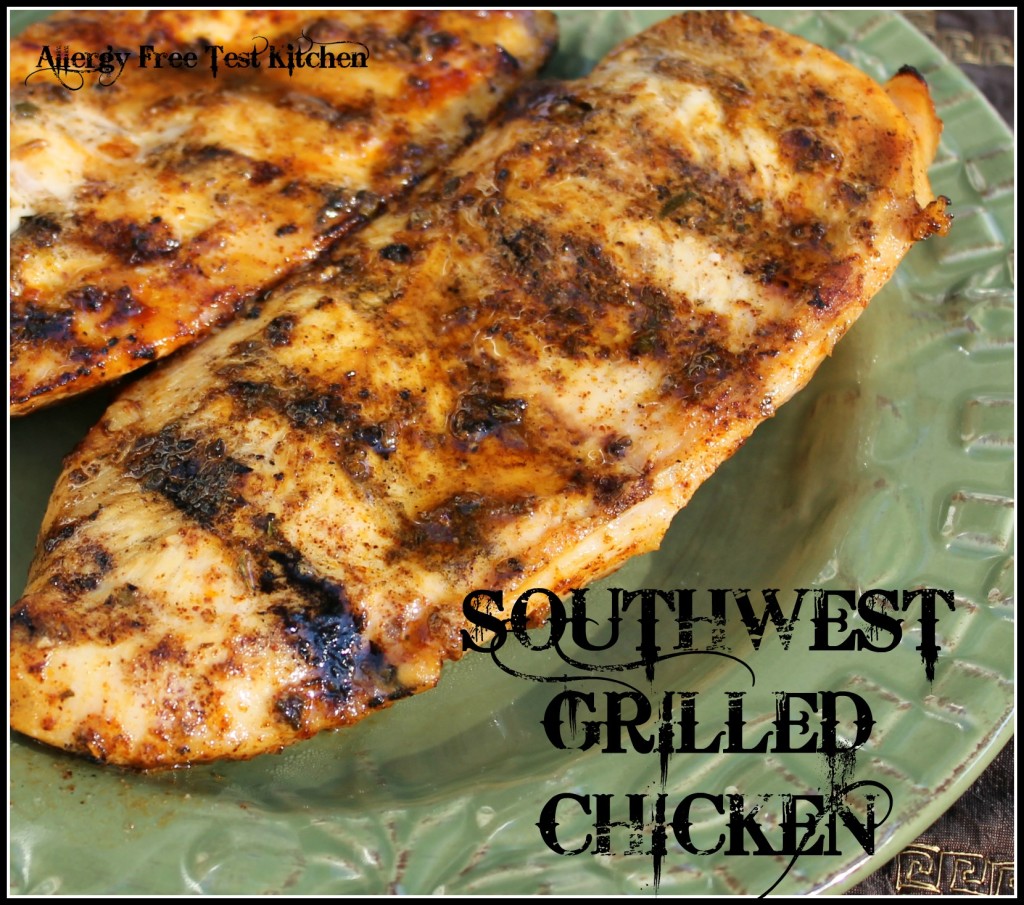 I adapted today's marinade recipe from here.  It has a Southwestern flair to it so I renamed it Southwest Grilled Chicken.  If you like lime, you'll love this.  If you are not crazy about lime, you may not like this so much.
Happy Grilling!
Also shared at Whole Foods Friday and Gluten Free Friday. 5-Ingredient Monday . Real Food Wednesday . Allergy Free Wednesday.

Southwest Grilled Chicken
Ingredients:
2/3 cup lime juice

2 T. olive oil

1 T. chili powder

1 tsp. sage

1 tsp. oregano

1 tsp. cumin

4-6 boneless chicken breasts
Directions:
Combine all the ingredients except chicken in a glass pan.

Place chicken in pan, cover and refrigerate for at least 4 hours.

Turn over chicken at least once while marinating, spooning the marinade over chicken.

Grill over medium-high heat until no longer pink and reaches internal temperature of 180 degrees.