Did you know there is such a thing as powdered rice milk?  Over the years I have seen recipes here and there calling for powdered soy milk.  Since we like to avoid soy, I looked to see if I could find powdered rice milk.  And there is; it is pictured below.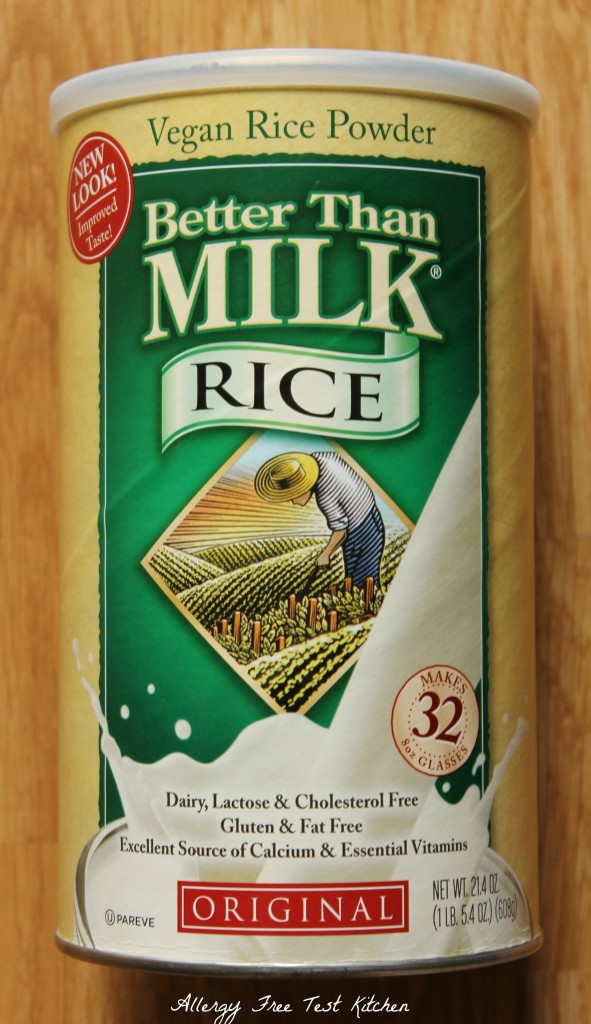 It is difficult to find.  I've only found it in one, out of the way store and it was expensive.  However, it is available online at Amazon for a reasonable price.  I'm guessing that would be your best bet.
Now, I do not really use this to make rice milk.   I did once take it with me to a hotel.  I mixed the powder with water to make just enough rice milk for what I needed to cover cereal every morning.  For that it was very handy.
I do use it for several recipes though.  And I will be posting one soon.  The rice milk powder by Better Than Milk is vegan as well as milk, lactose, cholesterol, gluten, fat, and soy free.  That's a lot of "free."