Creamy. Savory. Simple. Delicious. Healthy. Allergy Free.
You can have it all.
I never tried a squash soup before and I shouldn't have waited so long!  It is delicious!  And easy!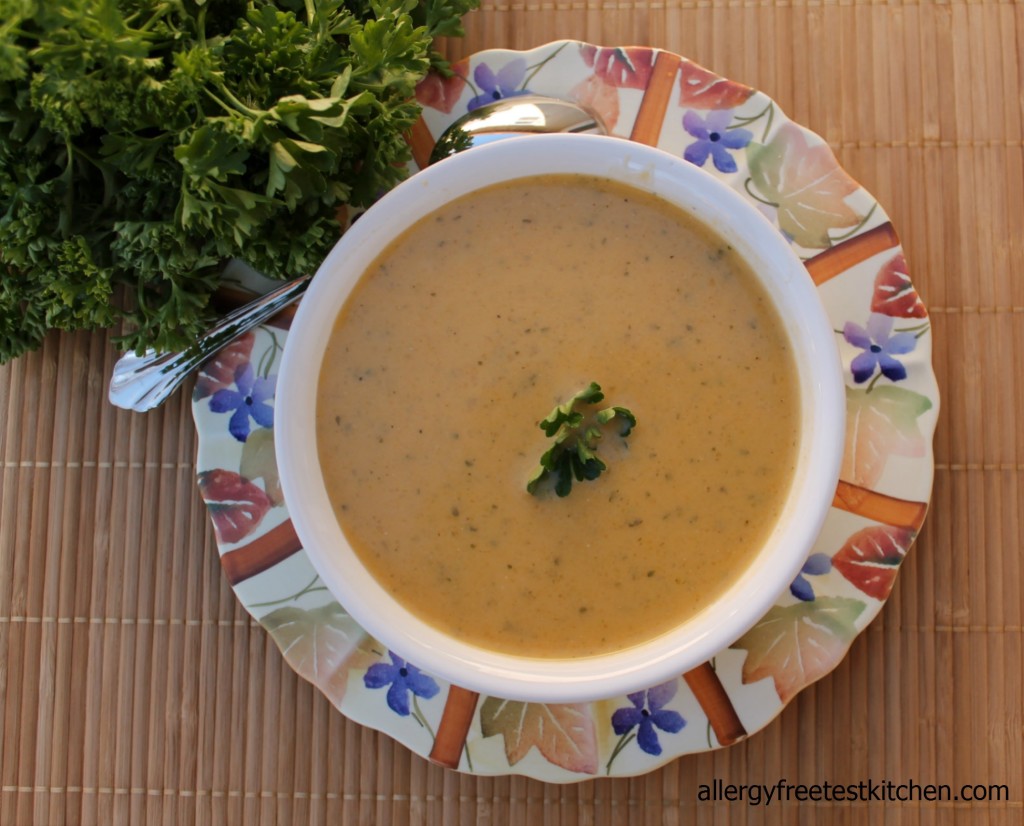 Even meat lovers will find this soup satisfying.  Make it for lunch or supper on a chilly day.  It will warm you right up!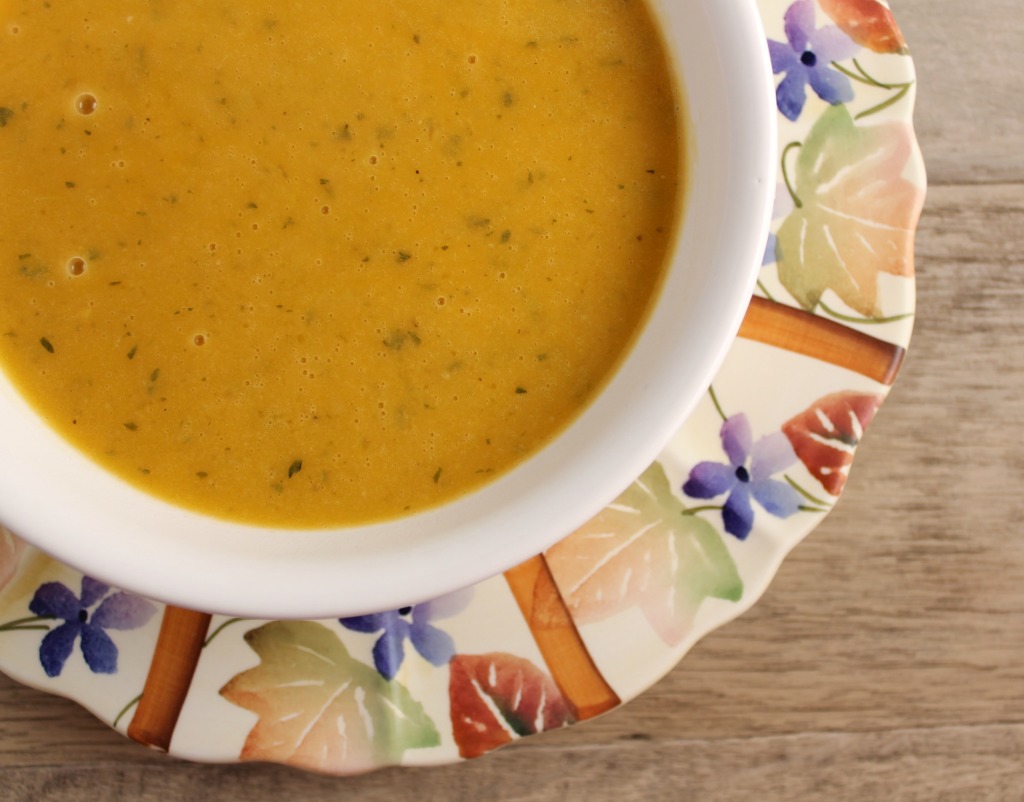 After you cook your squash, you may have more squash than you need for the soup.  Use any extra squash in either this delicious Apple Pie Surprise Smoothie or Not Your Mama's Chocolate Shake.
Also shared at: Make Your Own Monday, Melt In Your Mouth Monday, Slightly Indulgent Tuesday, Gluten Free Wednesday, Gluten Free Fridays and Wellness Weekends.

Savory Butternut Squash Soup
Ingredients:
2 stalks celery, chopped

1 medium onion, chopped

1/2 tsp. minced garlic

3 T. olive oil

3 T. tapioca starch (or corn starch)

3 cups vegetable broth

2 cups sligthly mashed cooked butternut squash

1 T. dried parsley

1/2 tsp. salt

1/8 tsp. nutmeg

1/8 tsp. garlic powder

1/4 tsp. dried rosemary

1/8 tsp. pepper

1 cup hemp milk
Directions:
In a large pot, saute celery, onions and garlic in oil for about 5 minutes.

Stir in starch.

Slowly add broth and bring to a boil.

Cook and stir until slightly thickened.

Reduce heat and stir in remaining ingredients except hemp milk.

Keep uncovered and simmer for roughly 10 minutes.

Use an immersion blender to blend the soup or transfer to a blender in batches and blend the soup until smooth.

After blending, return soup to pot if using standard blender.

Add hemp milk and cook until heated through.