I do not know if you could find a jar in the spice isle called "Jamaican Jerk Seasoning."  I have never seen one.  But I do know that if you did it would probably be expensive.  And here's another thing about spices, as I just realized (again).  They may contain milk, wheat or soy, or other food allergens.    That may sound crazy, but yesterday I found that very statement on the labels of cinnamon, nutmeg and the like.  So making your own Jamaican Jerk Seasoning will help you control what is exactly in your seasoning.  And really, why buy something when you probably have the ingredients to make it in your spice cupboard already?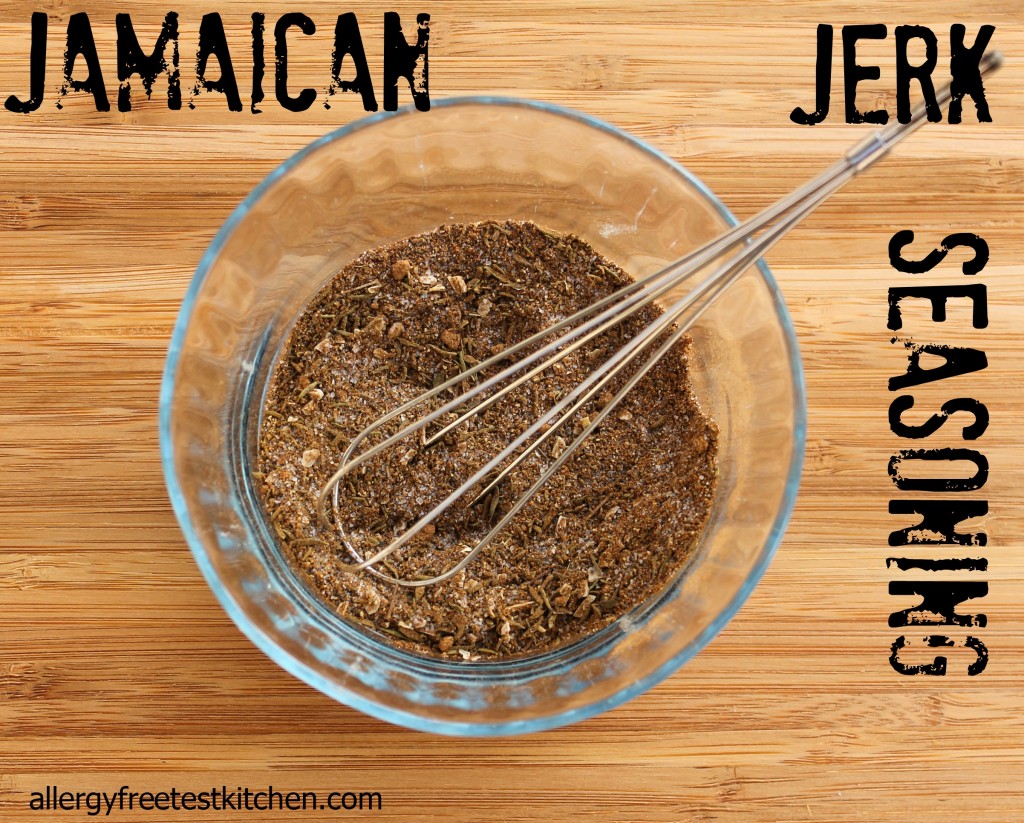 So, now you may be wondering why you would need Jamaican Jerk Seasoning.  Well, it can be used as a rub on chicken, pork or beef.  You could cook it in your rice and beans.  Or use this homemade variety in any recipe that calls for Jamaican Jerk Seasoning.
It was years ago that I needed Jamaican Jerk Seasoning and I got this recipe off of the internet, but since I hand written it down on a piece of scratch paper, I do not know the exact source.  I do know that there are many combinations to make this seasoning and this may differ from others you have seen.

Jamaican Jerk Seasoning
Ingredients:
3 tsp. salt

3 tsp. allspice

2 tsp. thyme

2 tsp. sugar

2 tsp. black pepper

1 tsp. cayenne pepper

1 tsp. dried minced onion

1 tsp. garlic powder

1/2 tsp. cinnamon

1/2 tsp. nutmeg
Directions:
Mix all spices thouroughly. Store in airtight container.