In my ongoing effort to make vegetables more exciting at our table, and a way to make broccoli tempting for a youngster, I began searching for a sauce.  I think it is safe to assume that most parents pair broccoli with cheese sauce for their young ones, but being milk free prevents that.  Or maybe you want to stretch your taste buds and ditch the cheese once in a while. Well, look no further.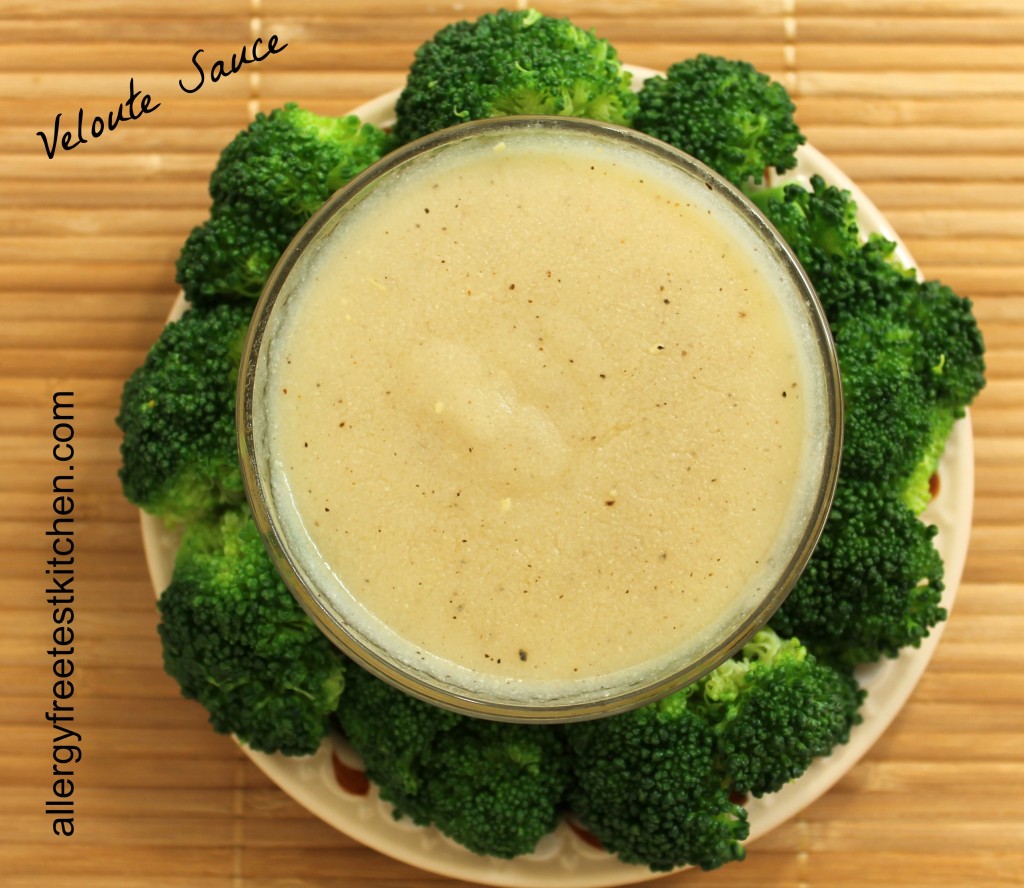 This sauce is named Veloute sauce.  It is one of the classic French sauces of French cuisine.  It means velvet.  And I think that is an appropriate name as this sauce is smooth and not the least bit lumpy.  And better still it was naturally milk free.  I just had to adapt it to make it soy and gluten free.  That was easy.  And it is easy for you to put together as well.  This goes well over broccoli or cauliflower.  I haven't tried it, but I imagine it would go well over cooked carrots too.
So, do you have any favorite sauces for vegetables?  Will you try this one?

Veloute Sauce
Ingredients:
2 T. dairy free and soy free tub margarine (or butter)

2 T. brown rice flour (or all purpose wheat flour)

1/4 tsp. salt

1/8 tsp. pepper

1/8 tsp. ground nutmeg

1 cup chicken broth
Directions:
Melt margarine over low heat. Stir in flour and spices and cook until mixed (a very short time).

Stir in broth gradually. Heat to boiling and boil and stir for one minute.