Hello!  It's been a long time since I've posted anything.  I've been making a lot of the same things over and over and well, life gets in the way sometimes.
But I wanted to share with you this bread recipe I've been making very often since last March.  It's very easy and extremely tasty!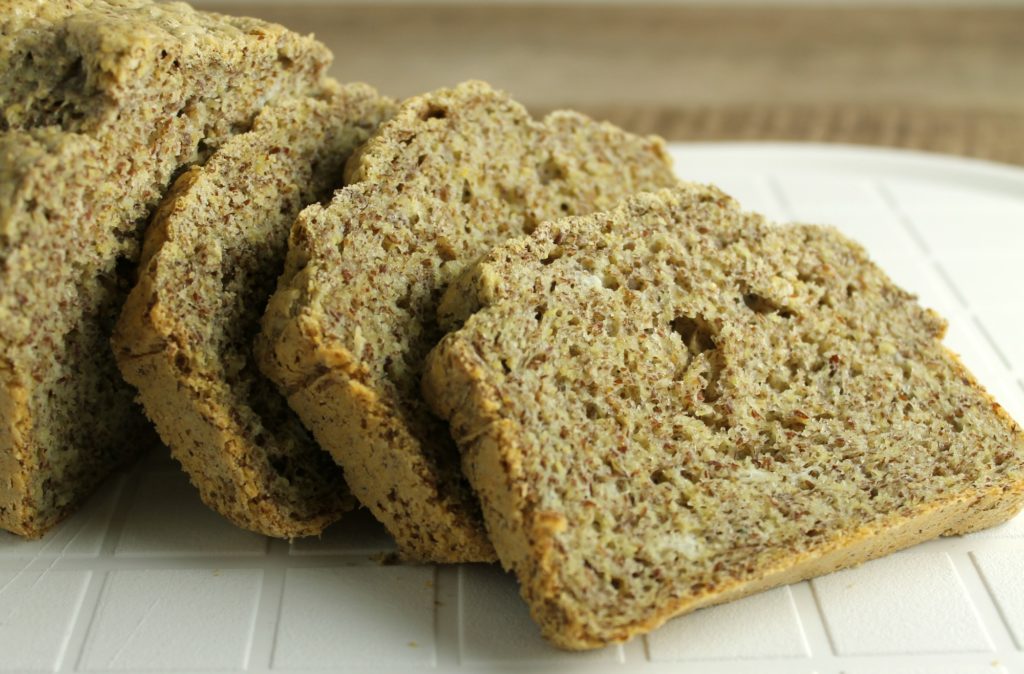 This bread requires the use of a lot of eggs.  Thankfully, I'm at a point that I can tolerate eggs in baked goods, but not by themselves.  So, this bread may not be for you if you eggs are big no-no for you.  The best part of this bread to me is the grain free factor.  Oh, and the flavor!  This is truly a great tasting bread plain, with butter, with jam, toasted or with lunch meats, lettuce and tomato.  You can't go wrong.
Adapted from Paleo Effect Blog.

Grain Free Sandwich Bread
Ingredients:
1 1/2 cup arrowroot powder

1 cup flax meal

1 1/2 tsp. salt

4 tsp. baking powder

4 whole eggs

4 egg whites

1/4 cup grapeseed oil

2 tsp. apple cider vinegar
Directions:
Preheat oven to 350 degrees.

In a large bowl, combine the dry ingredients.

In a different bowl, combine the eggs, egg whites, oil and vinegar.

Whisk eggs and oil until well combined. Pour into dry mixture.

Stir to combine completely.

Spray the sides and bottom of a 4 by 8 bread pan.

Pour batter into pan and bake for 35 minutes.

Remove from pan and cool on cooling rack.