Want the traditional Girl Scout Thin Mint Cookie flavor without the milk, gluten and soy? Check out these cookies!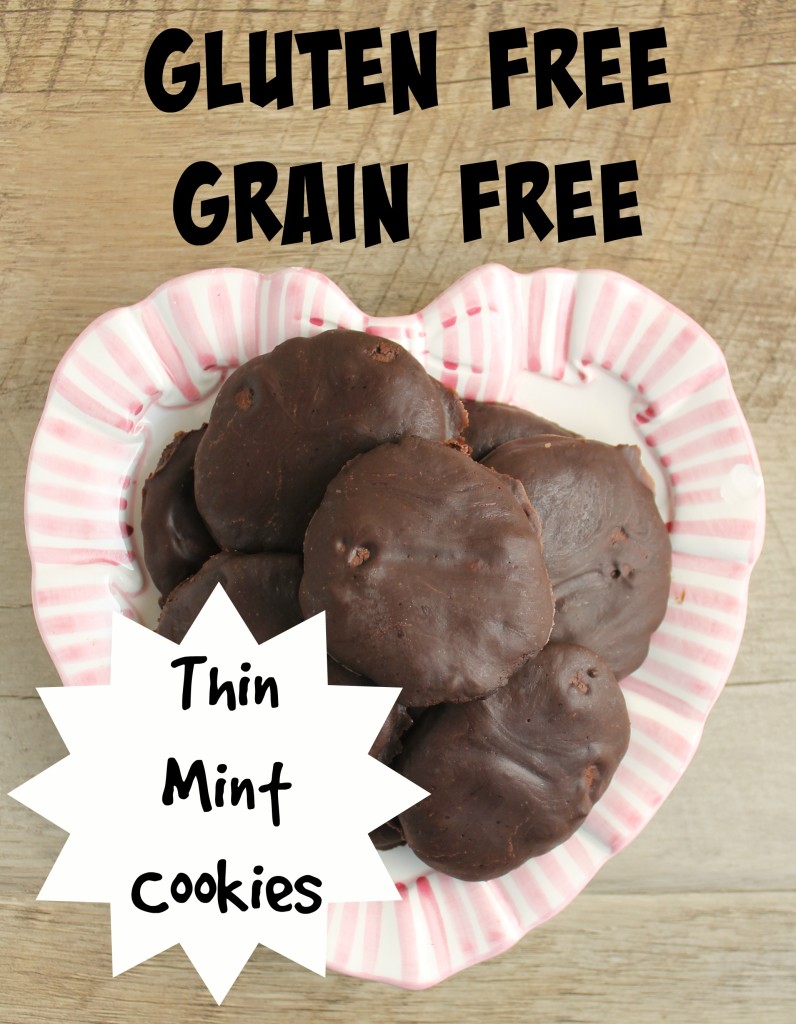 Lauren from Oatmeal With a Fork came up with these highly addictive, nearly identical, thin mint style cookies. What is even more awesome…they are grain free too! Yep! Don't get freaked out by her choice of flour…I promise…you CAN NOT taste anything but super, delicious thin mint cookie flavor!
Per her suggestion, I've been keeping them in the freezer and I find myself heading there several times a day. I really shouldn't make these again. BUT I WILL!
Her recipe is perfect as is and requires no adjusting, so head on over to her blog to get the recipe!