Oooh La La. These are delish!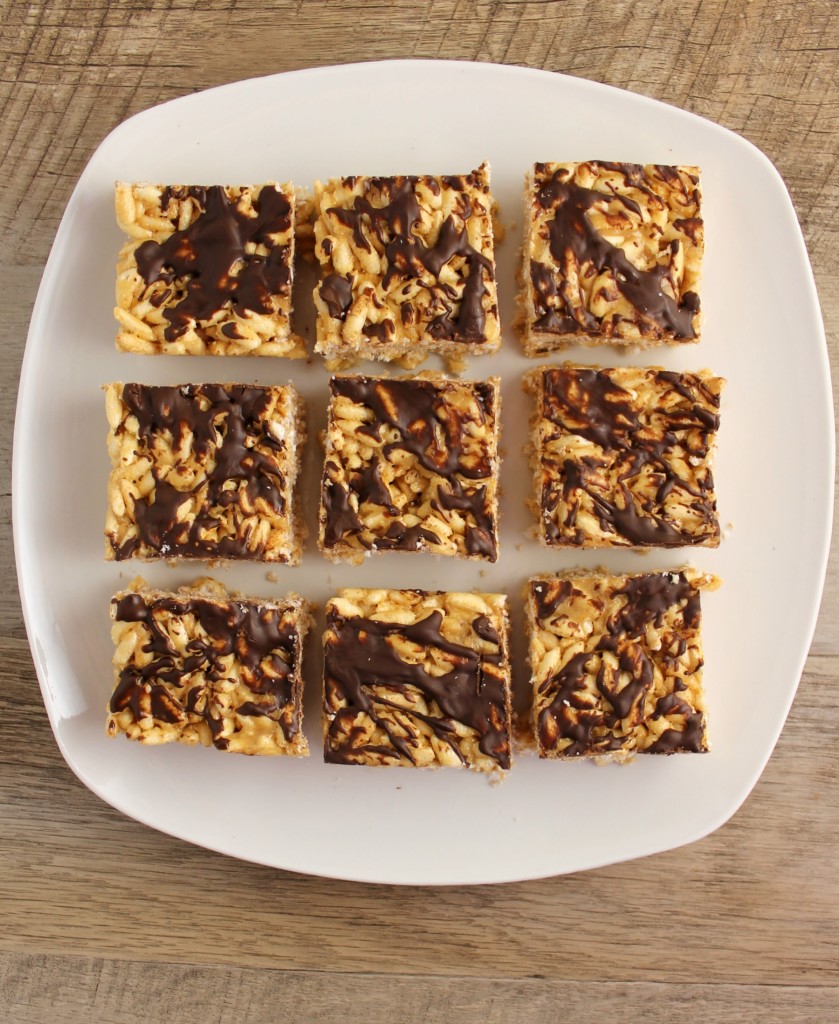 Gluten free and allergy friendly baking is not easy. And sometime we just do not have time or energy to do endless measuring. We just want something easy and tasty! Like these Cashew and Honey (and agave) Bars with Chocolate Drizzle.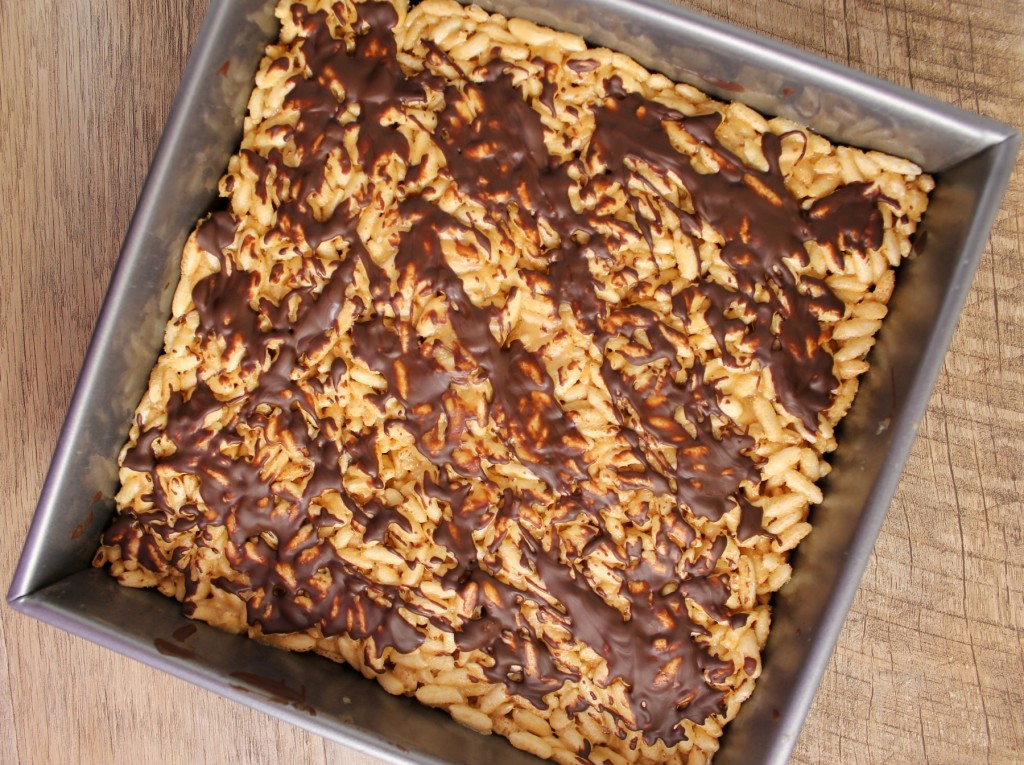 I set out to make these because I wanted something easy like regular rice crispy treats, but without the marshmallows. Marshmallows are corn syrup, sugar, more corn derivatives and more sugar. Not good for people with corn sensitivities, or someone who wants to consume less sugar….way less sugar.
I recommend making your own cashew butter. It's cheaper and healthier, with no added oils and sugar. If you can't consume cashews you could use peanut butter or sunflower seed butter for a peanut and tree nut free version. (I haven't tried that though). But keep in mind you'll up the sugar content if you use store bought varieties.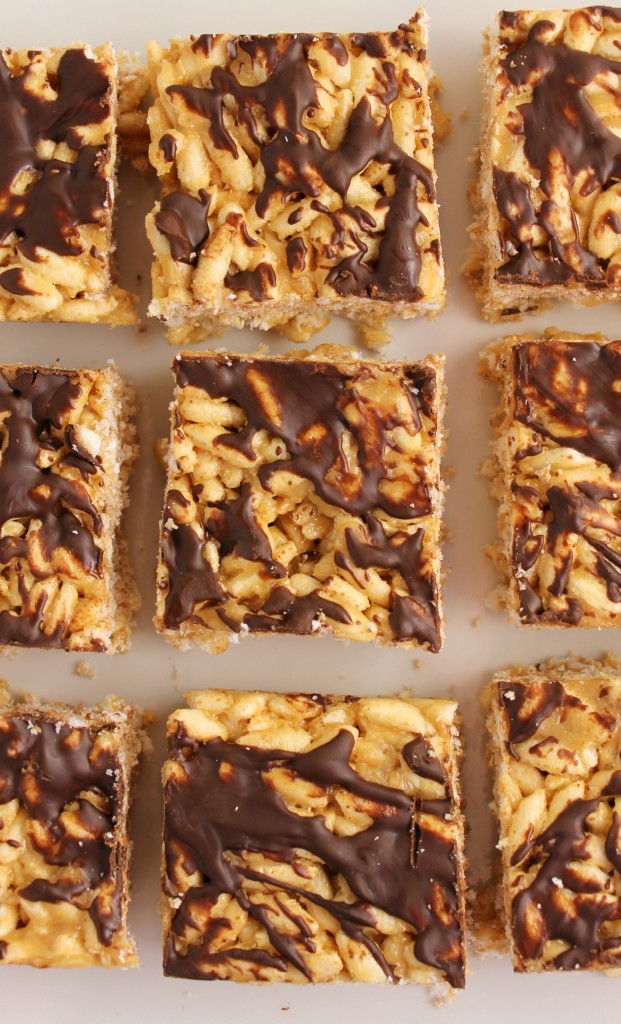 If you are new to the gluten free lifestyle you may not be aware that rice crispies in general are not gluten free. Kellogg's and Erewhon make gluten free puffed rice. I bought Arrowhead Mills puffed brown rice. The packaging does not say gluten free, but the only ingredient is brown rice which is gluten free. If you use that brand, please check with the manufacturer before consuming.
I adapted the recipe from here.
These come together quickly and won't last long either….yep, highly addictive!
Interested in another cereal type bar that does use marshmallows?  Check these Chocolate and Peppermint Rice Crispy Treats!
Also shared at Allergy Free Wednesday. Gluten Free Wednesday.

Cashew and Honey Bars with Chocolate Drizzle
Ingredients:
1/4 cup honey

1/4 cup agave nectar

1/2 cup homemade cashew butter

4 cups puffed brown rice (make sure gluten free if needed)

1/2 tsp. coconut oil

2 T. chocolate chips
Directions:
Place honey and agave nectar into a 3 qt. saucepan and bring to a boil.

Add cashew butter and stir to combine.

Turn off heat, but keep pan on warm burner.  Stir mixture until smooth.

Remove from heat and stir in puffed rice.

Stir until well combined.

Spray an 8×8 pan with cooking spray.

Place puffed rice into pan.

Spray a piece of wax paper with cooking spray.

Place the sprayed side down on top of the puffed rice and use hands to spread out mixture evenly.

Cool in fridge for about 1 hour.

In a small, microwavable bowl, place coconut oil and chocolate chips.

Heat on high for 30 seconds, or until melted, making sure to stir every 10 seconds.

Use a fork to drizzle chocolate over bars.

Let chocolate harden before cutting into 16 squares.