Who doesn't love a chocolaty cookie?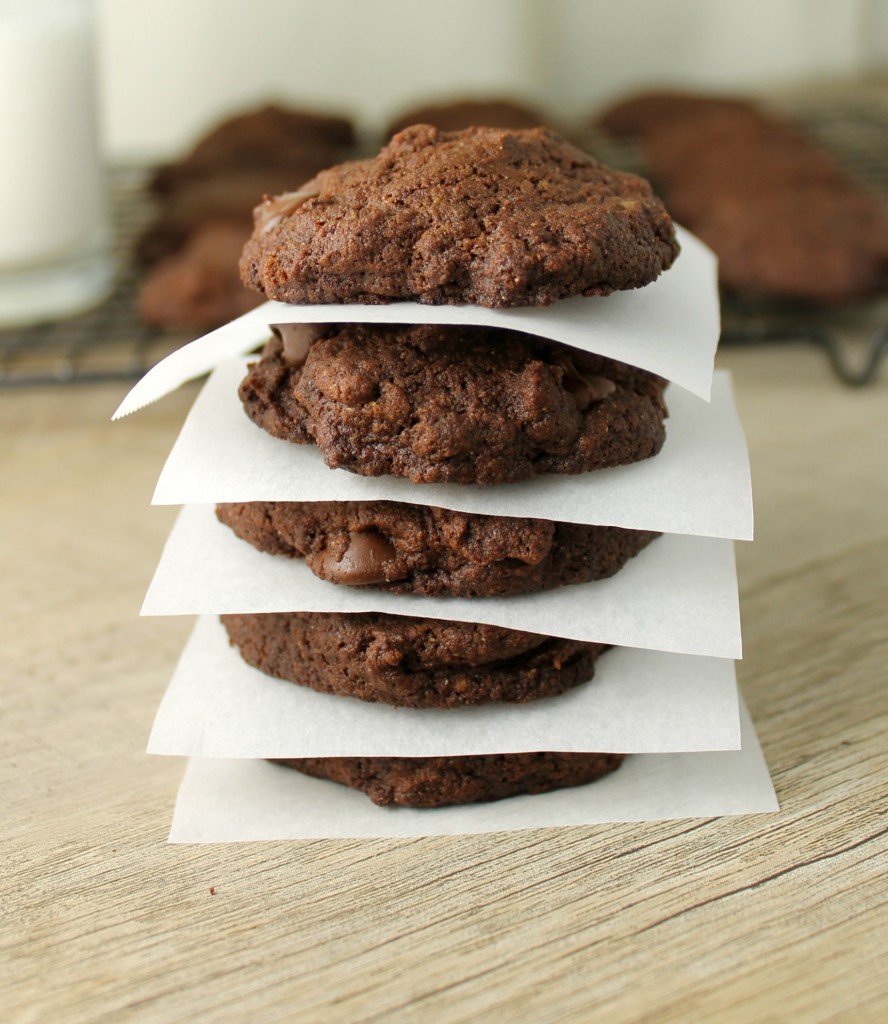 This cookie reminds me of Lucy's cookies. It's more a dry and crunchy cookie than an ooey-goey one. Yet somehow they are highly addictive.
And perfect for dunking in coconut milk (or whatever you drink).
This recipe was adapted from Erin McKenna's Babycakes cookbook.
Also shared at Allergy Free Wednesday. Gluten Free Wednesday.

Crunchy Chocolate Chocolate Chip Cookies
Ingredients:
1 cup oil

1/4 cup xylitol

1/2 cup coconut sugar

1/2 tsp. liquid stevia

1/3 cup unsweetened applesauce

1/2 cup unsweetened cocoa powder

2 T. vanilla

1 tsp. salt

1 1/2 cups Bob's Red Mill Gluten Free All Purpose Flour

1/4 cup golden flaxmeal

1 tsp. baking soda

1 1/2 tsp. xanthan gum

1/2 cup chocolate chips
Directions:
Preheat oven to 325 degrees.

In a bowl combine the first 7 ingredients.

In a different bowl combine the rest of the ingredients except chocolate chips.

Add the dry ingredients to the wet ingredients.

Gently stir in chocolate chips.

Line cookie sheets with parchment paper.

Scoop cookie dough onto baking sheets spacing the cookies about one inch apart.

Bake for 13-14 minutes.

After removing from oven, keep cookies on cookie sheets for 5 minutes before transferring to a rack.