Today I'm introducing Fun Finds Friday.  This is the day where I showcase fun recipes, articles, food items or blogs I find.   While I'm hoping to have something every Friday, I do not like to box myself in.   So, I may take off a Friday here and there. 🙂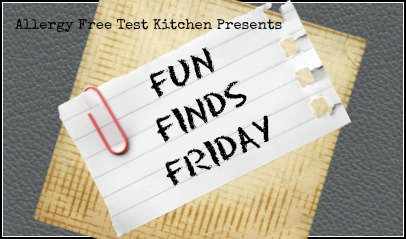 For the first ever Fun Finds Friday, I am showcasing these wonderfully, delightful peanut butter and chocolate chip cookies (I re-named them) by Sandi's Allergy Free Recipes.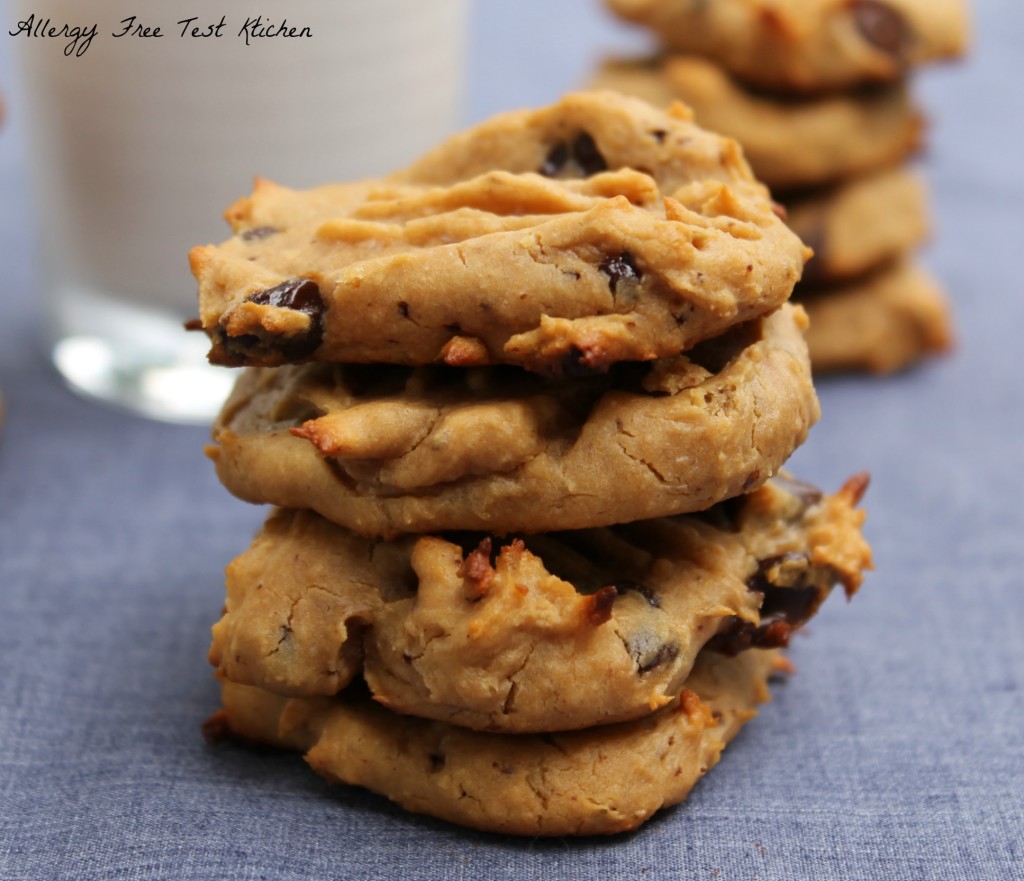 These cookies are not only gluten free, but grain free as well!  Before you get scared off wondering what the heck they could be made of, let me tell you that these honestly were the best peanut butter cookies I ever made…even with wheat flour, eggs, butter…you name it.  They are moist!  Chewy!  Freeze well!  Taste just like peanut butter cookies should!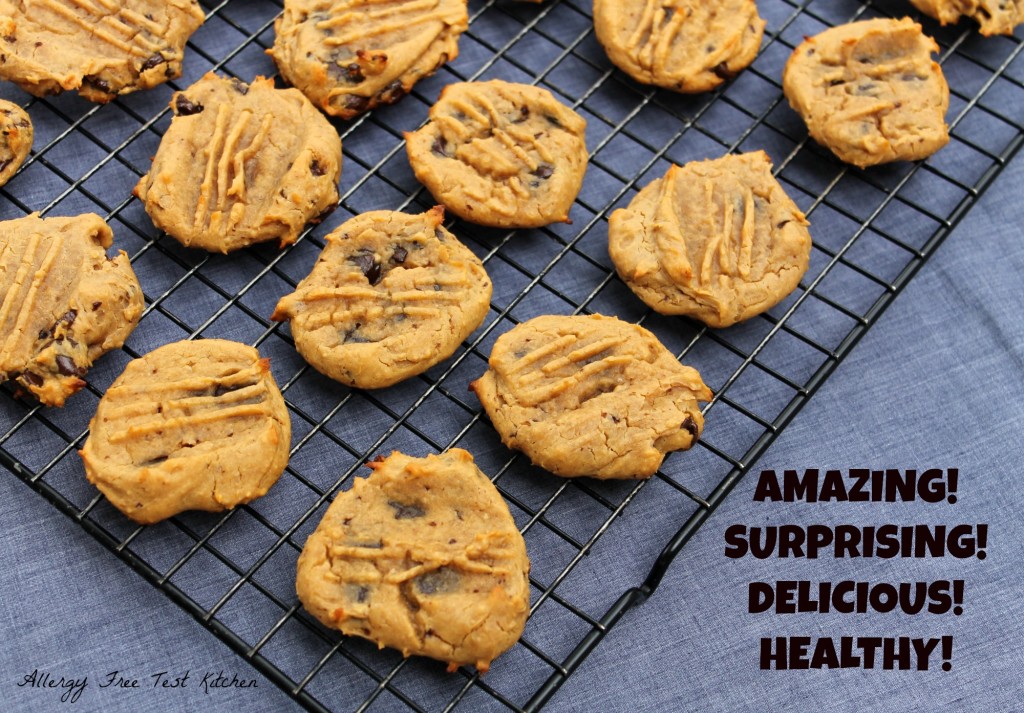 I'm inclined to say, given the secret ingredient, that these are even healthy for you!  If you are allergic to peanuts I'm sure sunflower seed butter or almond butter would work just as well.  I just haven't tried that yet.  I was too excited to showcase these I ran out of time! Lucky for me, I'm not the one with the peanut allergy.  🙂
Who should make these cookies?!?!?!  YOU.  Yes, you, even if you are not gluten free, these are so easy and you won't want to miss out on the tasty cookie just because you may eat wheat!  And it doesn't hurt anyone to eat less wheat!   And wow…if you have kids, you could put these into their lunchbox and not fret about sending a cookie to school.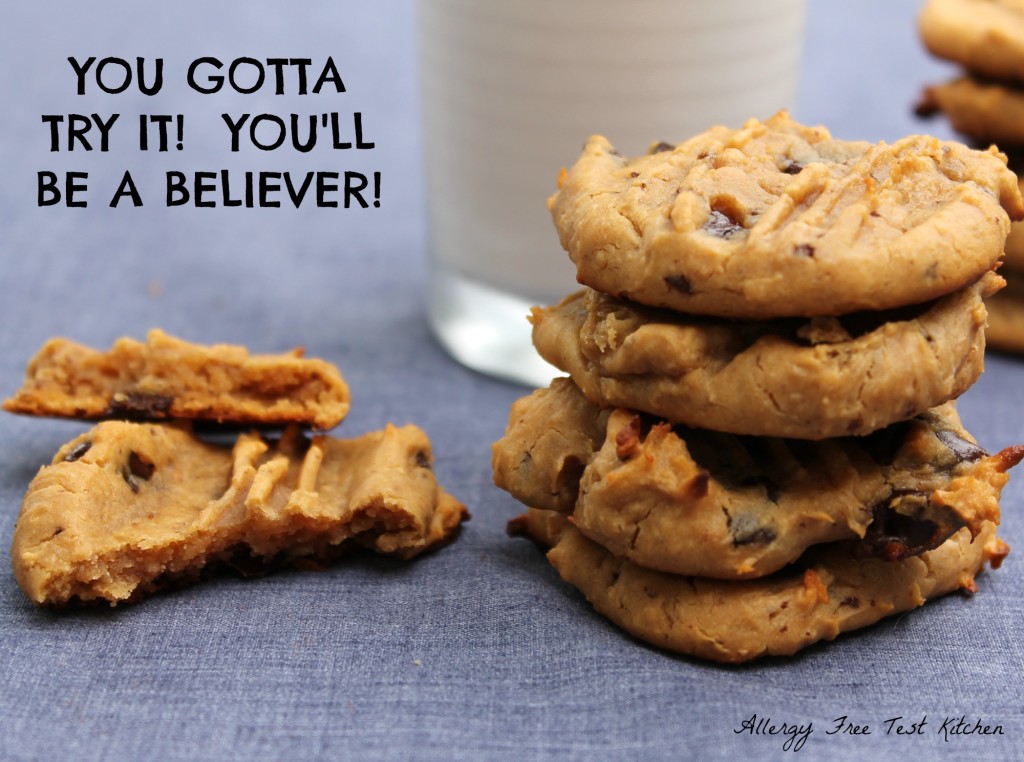 Do you have a gluten free friend?  Maybe you want them over and do not want to spend all the money on gluten free flours, gums and so on to make a dessert.  This cookie recipe will make a great dessert, and save you time and money (no expensive ingredients).  You could even make them for a bake sale or a potluck.  Seriously.
So, are you ready?  Want to know the recipe, secret ingredient?  Beans!  Yep, you heard it right!  But, since I'm showcasing someone else's recipe on Fun Finds Friday, you need to head over to her site and grab the recipe.
Before you head over there, and I know you will want too, remember to come back next Friday.  Subscribing to the blog will help you never miss a post!  Or liking my Facebook page and/or following my Pinterest boards.