I'm all about popsicles this summer!  And healthy ones without tons of high fructose corn syrup and food dyes.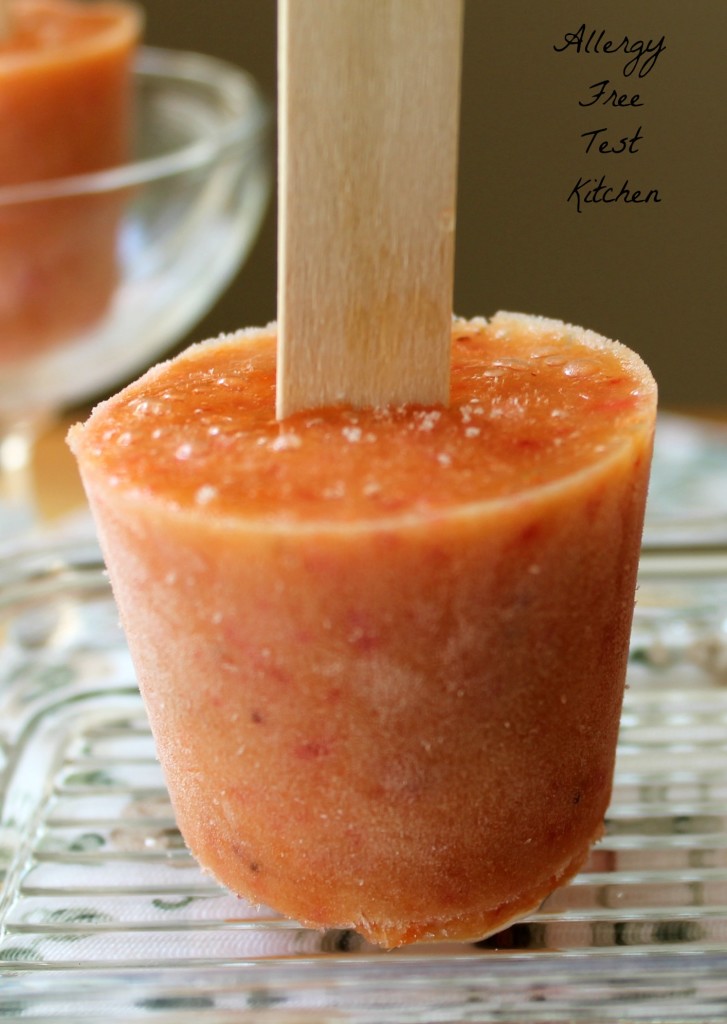 This one is full of fruit, little bit of vegetables, and a small amount of natural sweetener.
Nothing goes better on a hot afternoon than a popsicle.  Whip up a batch and enjoy!
Also shared at Real Food Wednesday . Healthy Vegan Fridays . Whole Foods Friday .

Fruity Tootie Surprise Popsicles
Ingredients:
1 large banana

3/4 cup orange juice concentrate

1 cup quartered strawberries

1/4 cup water

1 T. honey or agave nectar

1 tsp. vanilla

1/2 cup shredded carrots
Directions:
Place all ingredients in blender and puree.

Pour into popsicle molds and freeze.