I recently did a review of some wonderful gluten free, allergy free baking mixes by Allergic Solution. You can read the review here. And you can now try them yourself for free! Allergic Solution is graciously giving away their four mixes and I am hosting the give-away! The winner receives all four Allergic Solution mixes! That is the Pancake and Waffle mix, Carob Cake Mix, Yeast Free Bread Mix, and Vanilla Cake Mix.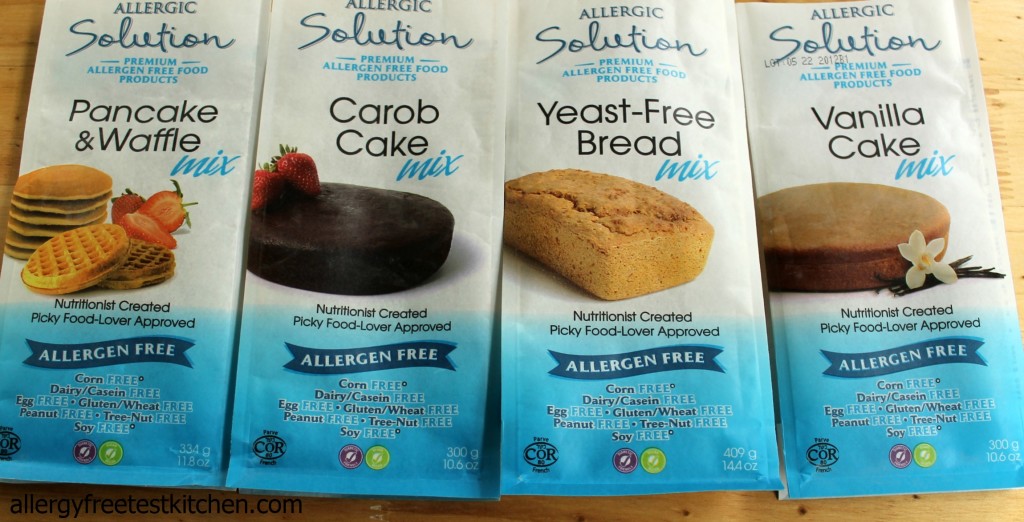 Keep in mind that these mixes are high fiber, high nutrient, no sugar, good for you mixes. The Carob Cake mix has no chocolate in it, so anyone who has issues with chocolate should still be able to enjoy this mix.
You do not have to be completely allergy free to enjoy these mixes. If you are gluten free only, these are still wonderful choices for you! Or, likewise, if you are just milk and egg free, but can eat wheat, these are still great mixes for you. Even if you have no food restrictions, you can enter. Use them yourself or gift them to a gluten free/allergy free friend!
You can enter using the Rafflecopter below. Winner is picked at random and will receive their winnings straight from Allergic Solution. Contest limited to residents of The United States and Canada only. Have fun and help spread the word to make this contest known to more people!
If you don't see the Rafflecopter box below, click on the link for the entry form.
a Rafflecopter giveaway