What is better than a moist, fruity muffin for breakfast? I love muffins…any time of day.  So today I bring you a Blackberry Muffin.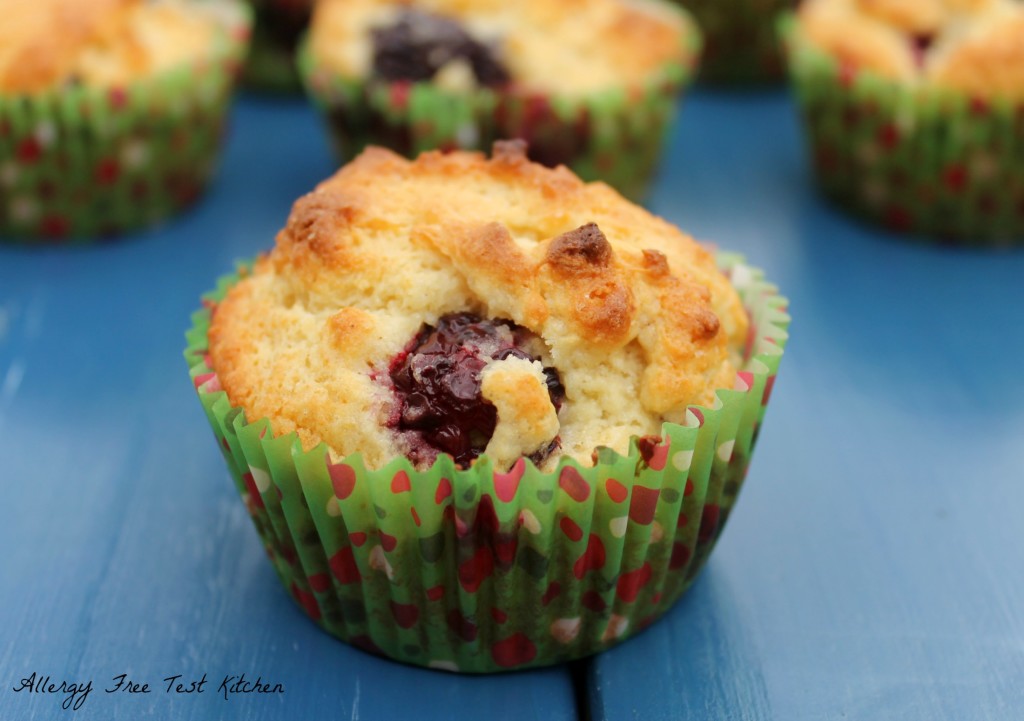 It is gluten, milk and egg free, as well as free of soy, peanuts and tree nuts.  And it is still mighty delicious.  I adapted this recipe from The Food Allergy Mama's Baking Book.  I am a big fan of Bob's Red Mill All Purpose Gluten Free Flour so that is my flour of choice to make this gluten free.  Now I know some people are turned off by mixes with bean flours, but trust me on this.  You do not taste anything but pure goodness.  I dabbled with coconut oil for the first time and found out it does not make the muffin taste like coconut at all, but you also cannot taste any bean flavor either.  Win-win all around!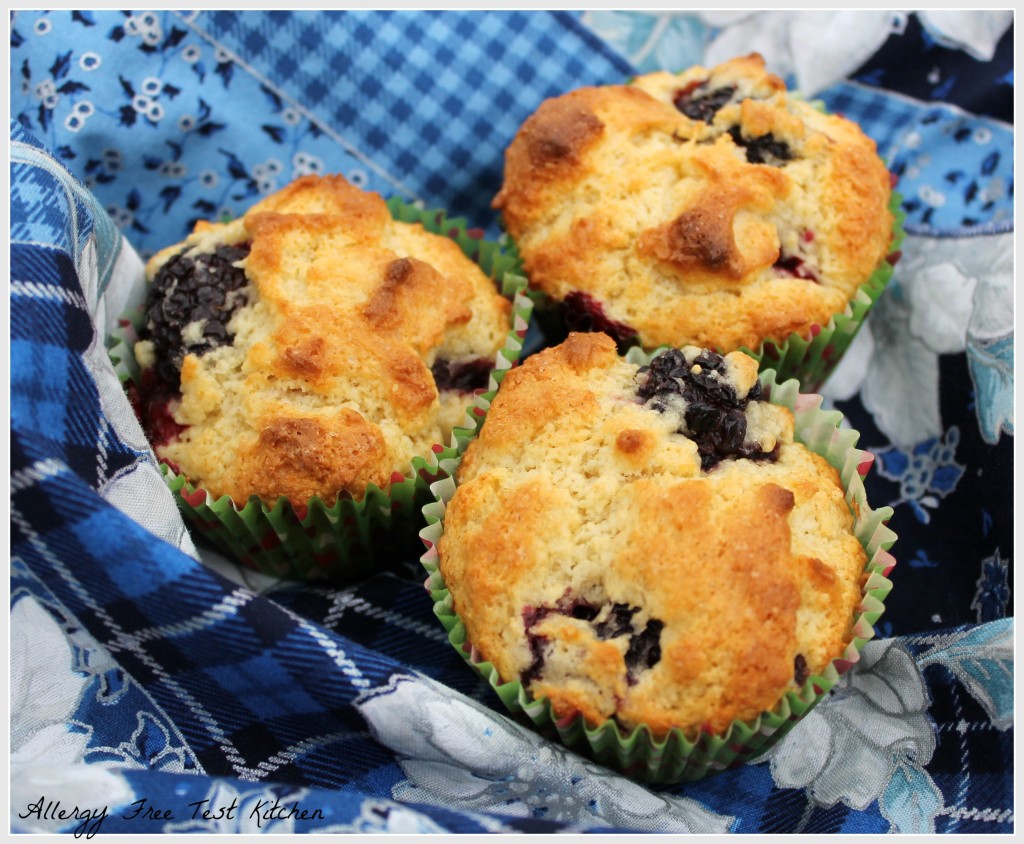 The texture is awesome too.  This is not a rock hard muffin.  It's light and easy to gobble up more than one.  Now if you make this recipe, keep in mind I weighed the Bob's Red Mill All Purpose Gluten Free flour to work this recipe.  If you try a different blend you may not get the same good results that I have.  Also, I know it seems like a lot of blackberries, but after the muffins are baked it is just the right amount!
Keep watching this blog.  I will be doing my first give-away in just a few short days.  Come back to see the goodies you can win and help spread the word! 
Also shared at Slightly Indulgent Tuesday . Allergy Free Wednesday .

Allergy Free Blackberry Muffins
Ingredients:
1 1/2 cup + 2 T. Bob's Red Mill All Purpose Gluten Free Flour

2/3 cup white sugar

2 tsp. baking powder

1/4 tsp. salt

1 tsp. xanthan gum

1/4 cup solid coconut oil

2/3 cup rice milk

1 T. lemon juice

1 T. water

1/2 tsp. vanilla

1 6oz. container of fresh blackberries, washed
Directions:
Preheat oven to 400 degrees and line 12 muffin tins with paper cups.

In a large bowl combine the first 5 ingredients.

In a different bowl, place the solid coconut oil and microwave on low until melted.

Add rice milk, lemon juice, water and vanilla to melted coconut oil. Stir until lumps go away.

Pour liquid ingredients into dry ingredients and mix until combined.

Gently stir in blackberries.

Divide batter equally among 12 muffin tins and bake for 18 minutes.