Go out and buy your BPA free popsicle molds!  I'm bringing you a popsicle recipe; Banana Orange to be precise!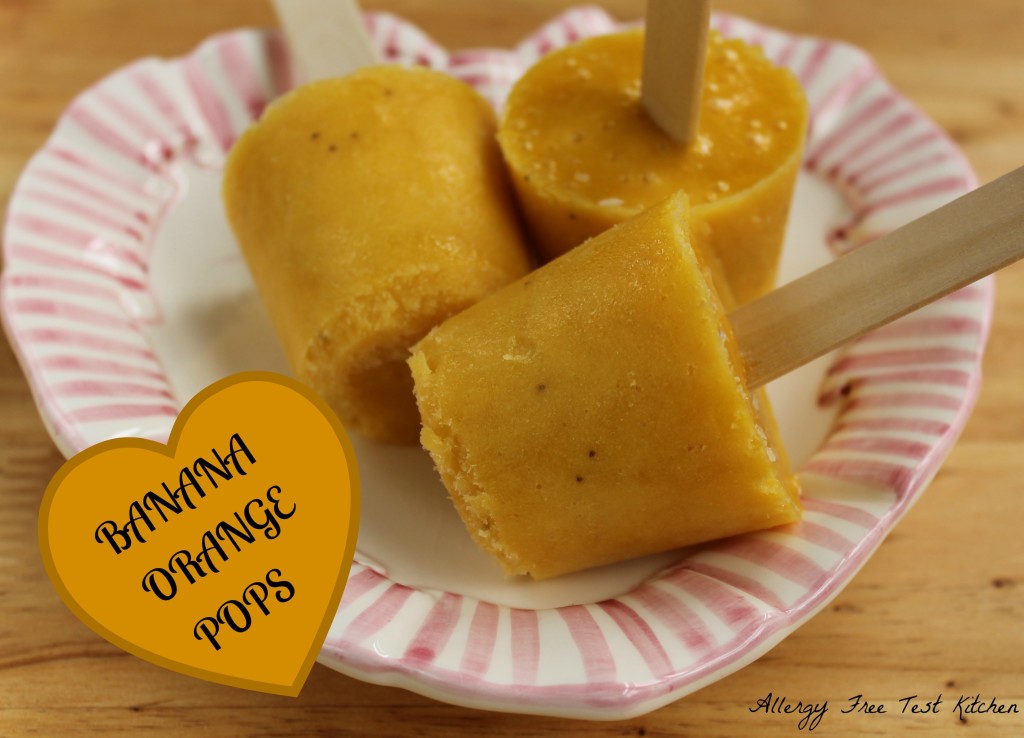 Nothing is better on a warm afternoon than a popsicle!  Even better, when you make your own popsicles, you can use way less sugar or an unrefined sugar.  Homemade pops are much healthier than store bought.  Plus, making them is fun!  And let's not forget easy.
This popsicle recipe is adapted from my cookbook with no known author.  This popsicle is yummy; kids and adults alike will enjoy it. 
If you like this recipe, why not Pin it or Like it?  And while you are at it…why not subscribe so you never miss a post?
And don't forget about the giveaway going on here.
Also shared at Gluten Free Friday . Wellness Weekend . Allergy Free Wednesday . Whole Foods Friday . Make Your Own Monday . 5 Ingredient Monday .

Banana Orange Pops
Ingredients:
2 very ripe medium bananas

3/4 cup 100 % orange juice concentrate

1/4 cup water

1 T. agave nectar or honey

1 tsp. vanilla
Directions:
Place all ingredients in a blender and puree until smooth.  Transfer to popsicle molds and freeze until hard.