Do you like Mexican food?  How about casseroles?  How about a Mexican food casserole?  Today I bring you a casserole that is easily made allergy friendly.  So this is a recipe for anyone!  Make it the original way or make it the allergy friendly way!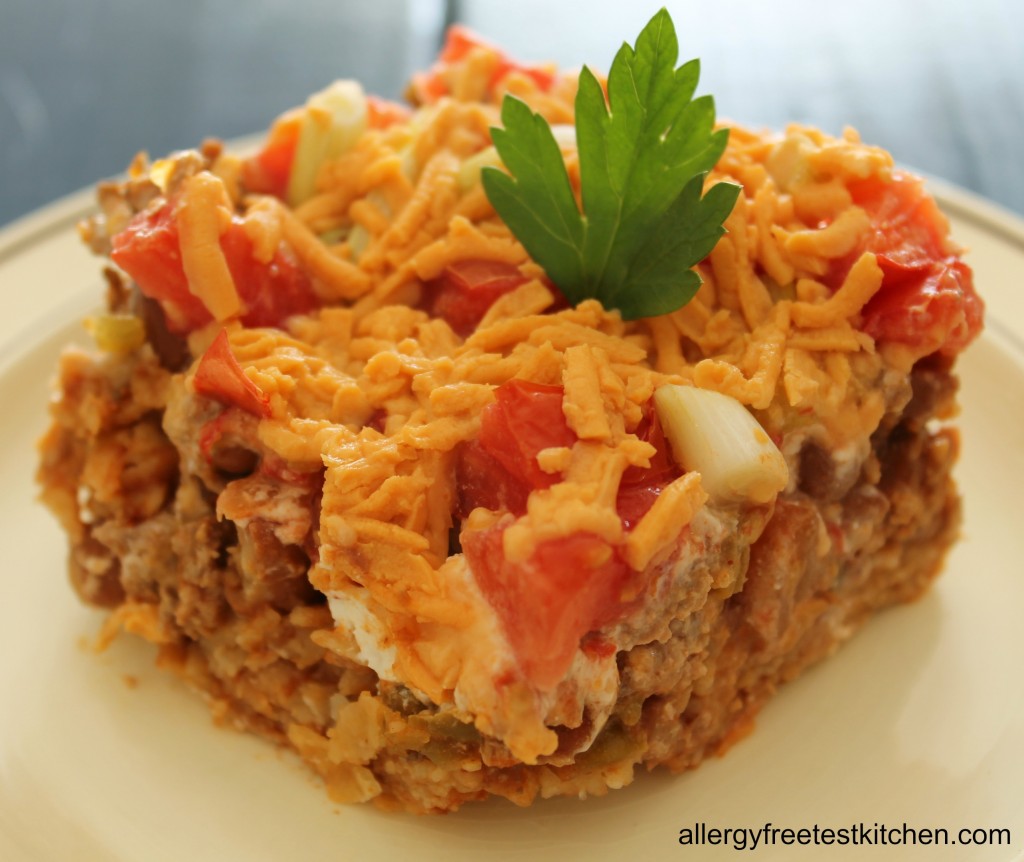 I adapted this from Betty Crocker's Cookbook using Wayfare dairy and soy free sour cream and Daiya Cheddar Style Shreds for the cheese. If you can tolerate milk products, go ahead and use them.
This is a simple dish to put together and can go from counter top to table top in about 40 minutes! That makes it a great week night dinner!  It is also a dish that will please anyone from age 2-102 (if they like Mexican food anyway)!
Shared at Allergy Free Wednesday and Gluten Free Monday.

Simple Taco Casserole
Ingredients:
1 pound ground turkey

1 (15oz.) can spicy chili beans in sauce, not drained

1 cup salsa

2 cups coarsely broken tortilla chips

3/4 cup allowable "sour cream"

1 bunch green onions, chopped

1 large tomato, chopped

1 cup Daiya Cheddar Style Shreds (or regular cheddar cheese)
Directions:
Heat oven to 350 degrees.

Brown turkey in skillet. Drain off fat.

Stir in beans and salsa. Heat to boiling, stirring occasionally.

Place tortilla chips in bottom of ungreased 2 quart casserole dish.

Place meat mixture on top of chips.

Spread "sour cream" over the meat.

Sprinkle the chopped onions and tomato over the sour cream.

Sprinkle the "cheese" on the very top.

Bake uncovered 20-30 minutes or until bubbly.