Do you need a quick meal? How about a chicken salad sandwich?  It is fast, easy, and delicious when you use Earth Balance Mindful Mayo-Original (remember it is dairy, egg and soy free-see review.)  Use up leftover chicken, or you can quickly grill or even microwave chicken if you have to.  Or go ahead and use canned chicken.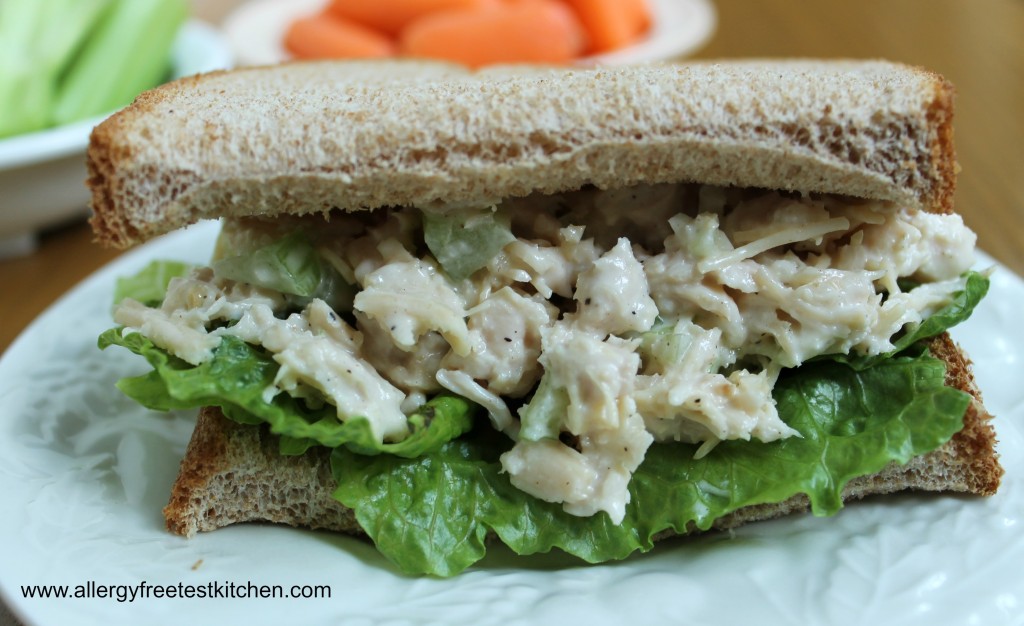 Add the Mindful Mayo to cut up chicken, some crunchy celery, a little onion and just like that…a quick meal when you add a vegetable, salad or chips.  Place on gluten free bread if needed (not pictured here) and chow down a meal you used to be able to have.
Also shared at Allergy Free Wednesday.

Dairy Free, Egg Free, Soy Free Chicken Salad
Ingredients:
1 1/2 cups chopped cooked chicken

1/2 cup Earth Balance Mindful Mayo-Original (or regular mayo or Miracle Whip)

1/4 tsp. salt

1/4 tsp. pepper

1/2 cup celery chopped (about 2 stalks)

1 bunch green onions, chopped
Directions:
Mix all ingredients and refrigerate.

When ready to serve, place on allowable bread.