Sometimes I like to make a complicated recipe.  But most of the time I like to whip something up quickly.  That is where this recipe comes in.  It is very easy and fast to put together.  Introducing:  Mississippi Mud Cookies.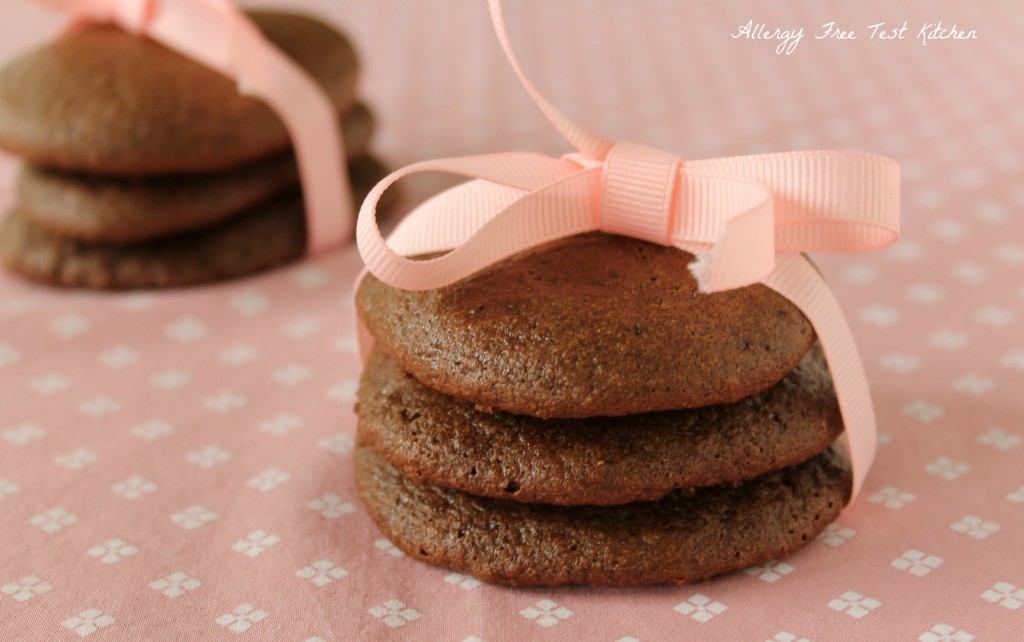 Apparently, in the state of Maine, they have an additional season called "mud season."   It takes place in March and April when the rivers thaw and the snow melts and everything turns muddy.  For some reason I'm not aware of, a type of cookie is named after this.  Well, I found a Maine Mud Cookie recipe in a very old magazine and it was just so simple to convert to allergy free.  But I do not live anywhere near Maine, but I do live near the Mississippi River, hence I changed the name to have just as good alliteration.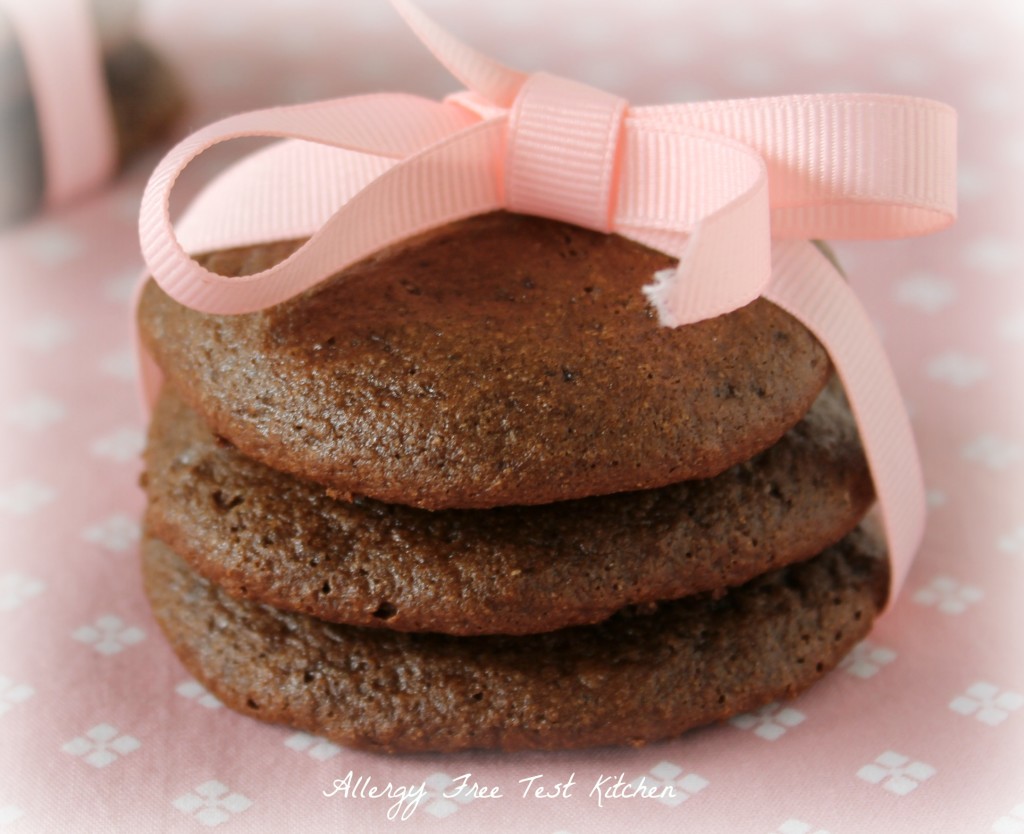 These chocolate cookies are not heavy on the chocolate.  And they are not super sweet.  They are light and airy; almost like cake, but not quite.   While I've never tried it, I can imagine a dollop of frosting on each one may just work.
One last thing.  Step One in the method of the recipe may seem odd (to preheat the cookie sheets themselves), but if you do not, your cookies will turn out too "holey." 
Also shared at Allergy Free Wednesday . Gluten Free Friday . Totally Talented Tuesdays.

Mississippi Mud Cookies
Ingredients:
1 cup + 2 T. Bob's Red Mill Gluten Free All Purpose Baking Flour

1/4 tsp. xanthan gum

1/3 cup sugar

1/3 cup cocoa

1/3 cup brown sugar

1/4 tsp. baking soda

1 tsp. baking powder

1/8 tsp. salt

1/2 T. lemon juice mixed with rice milk to equal 1/2 cup "buttermilk"

2 1/2 T. applesauce
Directions:
Line two cookie sheets with parchment paper.  Place in oven and preheat oven to 350 degrees F.

In a large bowl whisk the first 8 ingredients together.

Then mix the "buttermilk" and applesauce together.

Pour liquid into dry ingredients and mix well, incorporating all the dry bits at bottom of the bowl.

When oven is preheated take out the cookie sheets and place dough by spoonful onto warm cookie sheet.

Bake for 10 minutes.

Cool on cookie sheet for 2 minutes before removing to cooling rack.