It may be nearing October's end, but I'm still grilling!  I don't like grilling in the dark though, so as soon as the sun sets around 4:30 pm, I'll have to quite grilling for a few months.  Bummer!  But until then, I'm still firing it up.  I have a gas grill.  It's so easy to turn on, heats up quickly, and you do not have to worry about the flames going out.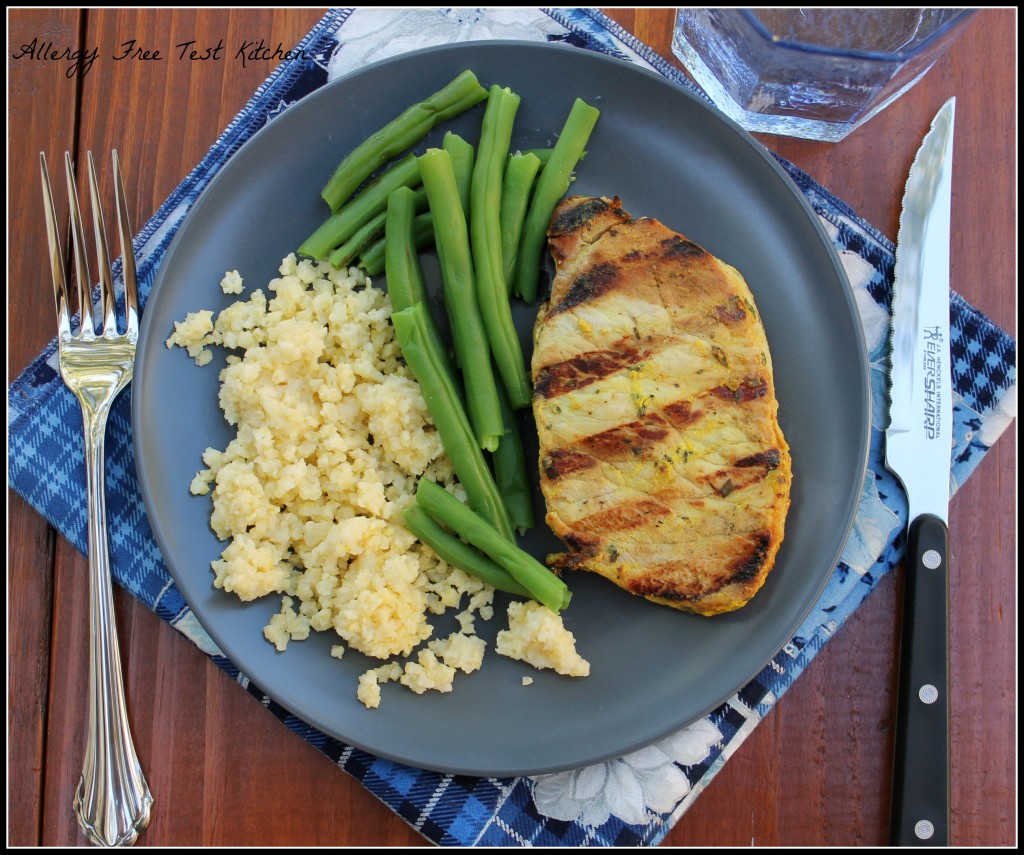 So today's recipe is super easy, as many grilling recipes are.  Today's recipe is for Honey Mustard Boneless Pork Chops.  The key to grilling pork is to not overcook or "over grill" it.  Pork can become tough very fast.  Pork grills up faster than chicken or beef.  So keep an eye on it and start checking temperature or doneness at around 12 minutes after grilling on medium heat.
I can't really take credit for the recipe.  But I don't know who to give credit too.  I simply have a white paper with the typed recipe on it that someone gave to me years ago.   Just wanting to keep it honest here!
Do you grill?  Do you use a gas or charcoal grill?
Also shared at Real Food Wednesday. Allergy Free Wednesday.

Honey Mustard Boneless Pork Chops
Ingredients:
1/4 cup yellow mustard

1/4 cup honey

2 T. apple cider vinegar

1/8 tsp. pepper

1/4 tsp. garlic powder

1/2 tsp. dried thyme

1/2 tsp. dried marjoram flakes

4-6 boneless pork chops
Directions:
Mix the first 7 ingredients in a sealable container or plastic ziploc bag.

Add pork chops to the marinade and marinate for 6-8 hours.

Grill, checking often, so as to not over grill it, about 12-15 minutes.