Vanilla ice cream; a standard flavor for most.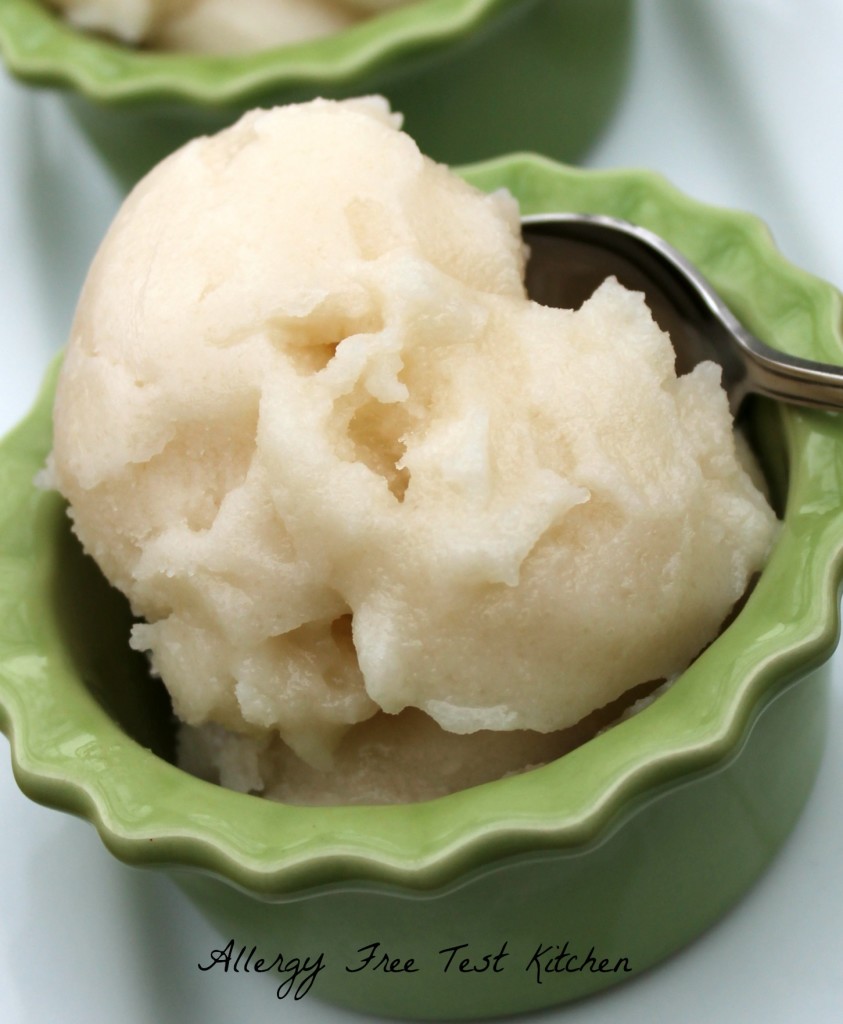 It was a few years ago already when I was looking online for a dairy free vanilla ice cream recipe.  I was on vacation and not hooked up to a printer.  I stumbled upon this recipe on a blog, but it was one of those where the recipe is written into the body of the post with commentary in between.  It was kind of confusing to read actually.  Anyway, I scribbled down the recipe on a piece of scratch paper and I just now got around to trying it. 
Granted, this does not taste like vanilla ice cream made from cow's milk, nor does it taste like store bought dairy free ice cream.  But it is cheap to make and free from dairy and a whole bunch of other additives.  And it is delicious.
So, if you are wanting a dairy free vanilla ice cream (which is soy free too by the way), why not give this a try!?  Will you?  I'd like to hear from you!
Also shared at Make Your Own Monday . Slightly Indulgent Tuesday . Allergy Free Wednesday .

Dairy Free and Soy Free Vanilla Ice Cream
Ingredients:
2 cups rice milk (or coconut milk), divided

2 cups mini marshmallows

1/3 cup white sugar

3 T. canola oil

1 package unflavored gelatin

1 tsp. vanilla
Directions:
In a pan, combine 1 cup rice milk, marshmallows and sugar.

Stirring constantly, bring to a slow boil until sugar and marshmallows are dissolved.

Remove from heat and allow to cool.

In a bowl, combine 1 cup rice milk, oil and gelatin.  Whisk until foamy, then add vanilla.

Combine the cooked mixture with the foamy mixture. 

Pour into a frozen ice cream container.  Place on ice cream machine and run until desired consistency.