I like Enjoy Life food company, so when I saw this box of Perky's Crunchy Flax cereal on sale, I thought I would give it a try.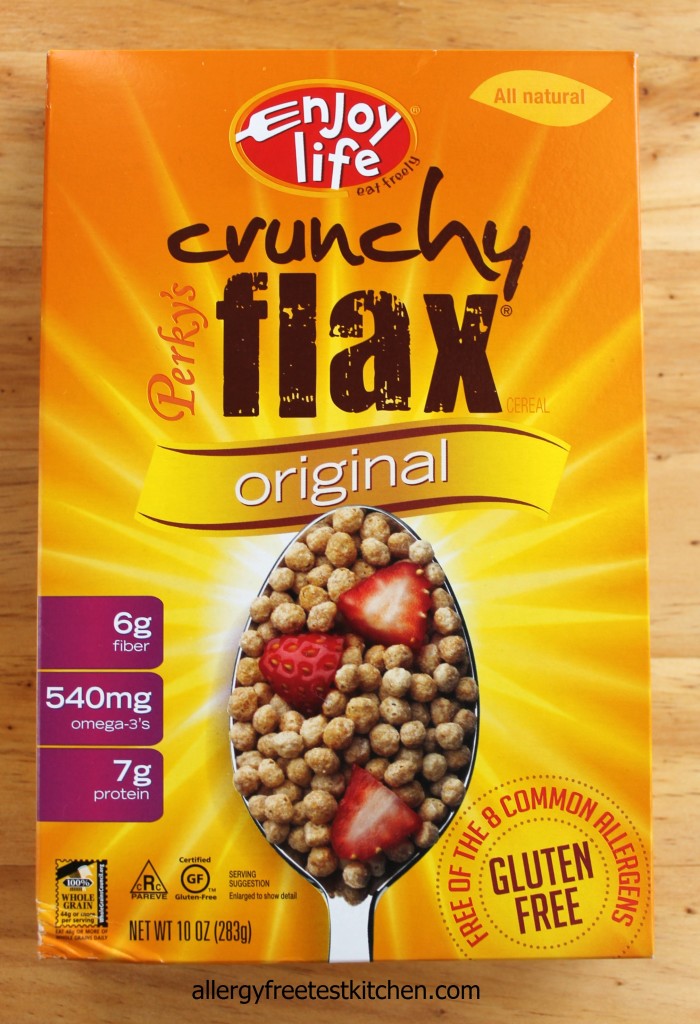 What I found is that it is very, very small and quite blah tasting to be eaten alone and I was a bit disappointed.  However, it does boast 6g of fiber, 7g of protein, and 540mg of omega-3's per serving.  It is made of sorghum flour, flax seed, honey, raisin juice concentrate and salt.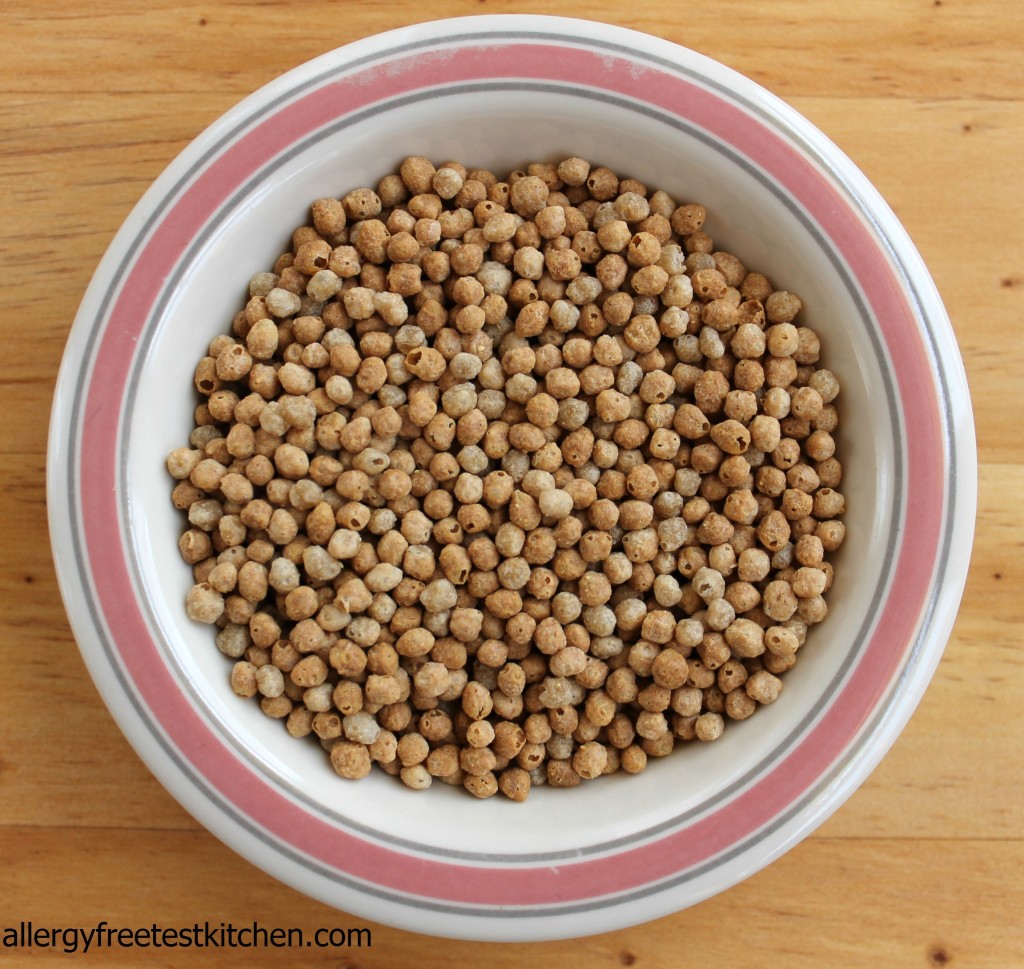 So, what could I do with it?  Make granola of course!  With the fiber, protein and omega-3's it would really boost the nutrient profile of granola.   (It also worked well as a yogurt topping).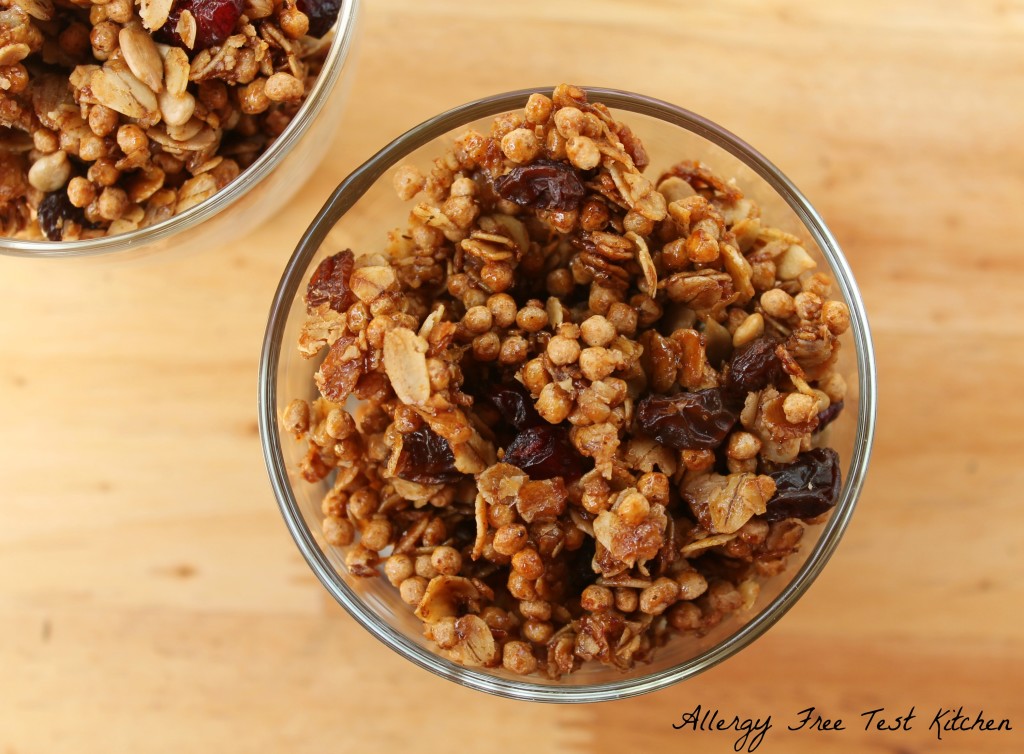 So I adapted a recipe already on the blog to use these little "flax balls" as we like to call them. 
And it so happens that today I worked on a chocolate granola. Yum!  So in order to not miss it, you can like my Facebook page here, follow on Twitter or Pinterest, or better yet subscribe to the blog using the box in the right sidebar!
Also shared at Slightly Indulgent Tuesday .

Simple and Delicious Homemade Granola Version 2.0
Ingredients:
1/4 cup canola oil

1/4 cup agave nectar

1/4 cup coconut sugar (or brown sugar)

1 tsp. cinnamon

1 1/2 cups gluten free oats (or regular oats)

1 1/2 cups Enjoy Life's Perky's Crunchy Flax Original

1/3 cup dried cranberries

1/3 cup raisins

1/4 cup sunflower seeds
Directions:
Preheat oven to 300 degreess.

In a large bowl, mix the first 4 ingredients.

Add the oats and "Perky's" cereal and mix until covered.

Spray a 10×15 pan with cooking spray.

Lay the oat mixture onto pan and spread out.  Bake 12 minutes.

Remove pan from oven, stir, and bake another 12 minutes.

Remove from oven, add fruits and seeds and bake an additional 5 minutes.

Cool on counter top until cool and dry. 

Store in air tight container in refrigerator.