So when I first went milk free I was a cheese addict.  It's no wonder considering I spent my growing up years in the land of cheese (aka Wisconsin).  I made a trip to Whole Foods to check out the cheese alternatives.  I bought some prepackaged sliced stuff.  That would make a great grilled cheese sandwich, right?  Wrong!  Or at least wrong for me.  Maybe you like it, or maybe you will like it. I however, did not. It did not melt and did not taste good.   But I also wanted something shredded for tacos, pizza and such.
So I picked up a bag of Daiya.  (I guess I should add here that Daiya is not paying me for this.  I write this of my own accord).  They have three varieties–cheddar style, mozzarella style and pepperjack.  I have not tried the pepperjack.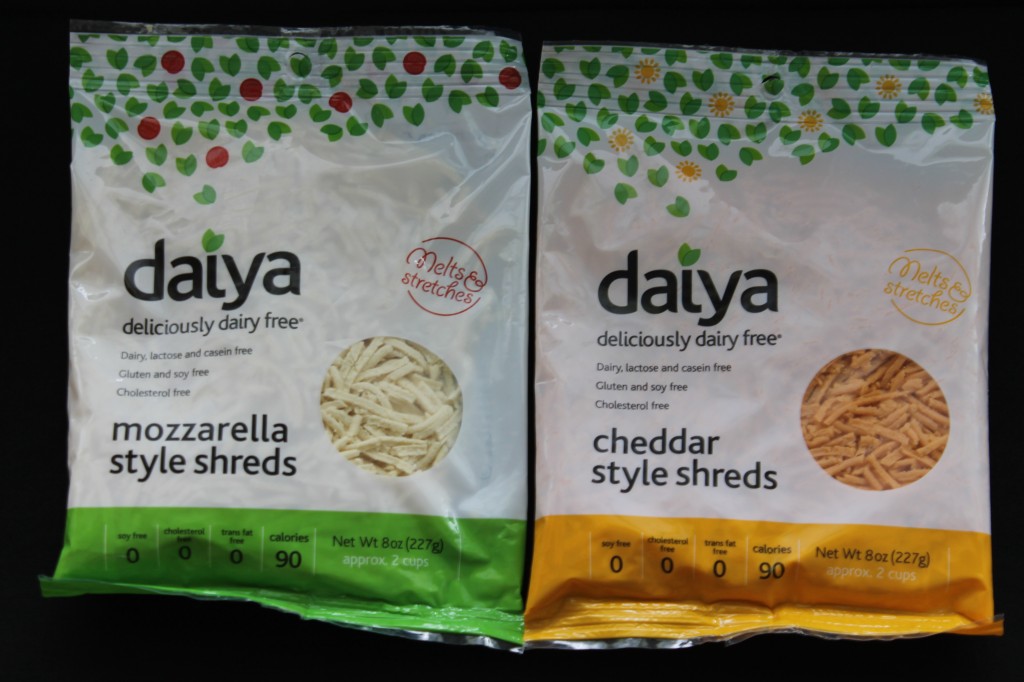 So this stuff rocks!  It tastes the most like cow's milk cheese.  It melts when you want it to, and doesn't when you don't.  It retains heat, which for the most part I consider a good thing.  Just be careful when you eat it off of a pizza….you can easily burn your mouth on this stuff.   Speaking of pizza…I use the mozzarella style shreds on pizza.  I use the cheddar style for topping Mexican dishes and making grilled cheese sandwiches.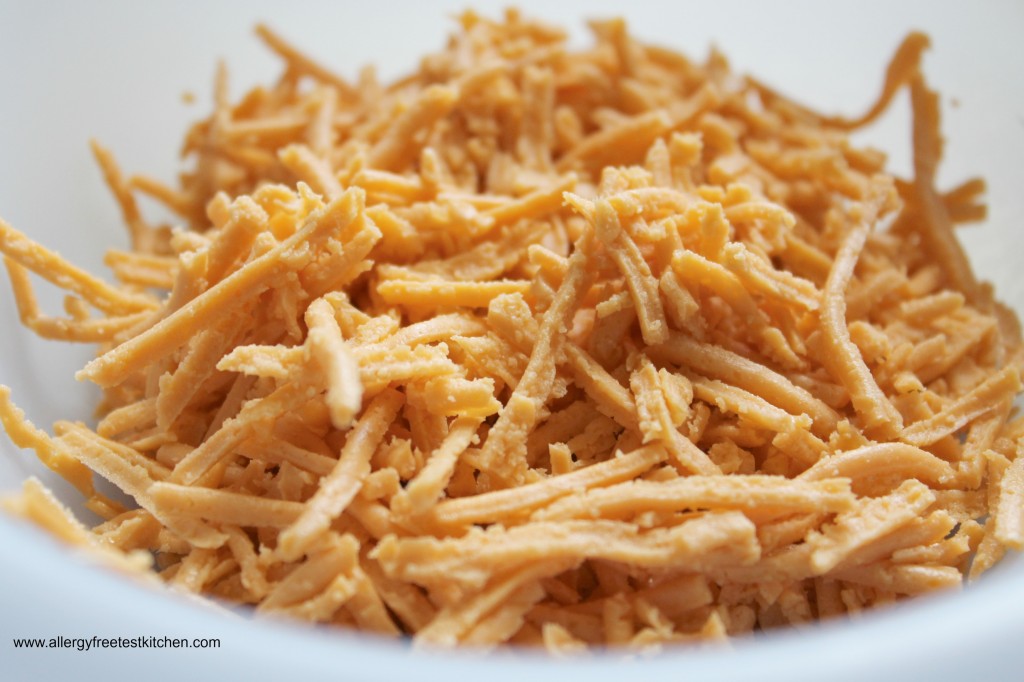 Here's the thing with Daiya.  If you don't use the entire bag, you should freeze it. It is expensive (about $5 a bag in the midwest) so you'll want to freeze it so it doesn't go to waste. I just roll the bag up, and tape it shut with masking tape and toss it in the freezer.  When I want some I open the bag, crumble what I need and put the rest back in the freezer.  Very simple and easy. 
Daiya cheeses are completely dairy free.  I've seen some cheeses labeled milk free, but when you read the ingredient list, casein (the milk protein people are allergic to) is included in the list.  Not with Daiya.  It is also gluten and soy free making it a great choice for the person with multiple food allergies.
I imagine Daiya style shreds would be good for the heart patient too.  Daiya cheeses are cholesterol free and trans fat free.
You can still enjoy cheesy dishes.  And keep watch.  Soon I will post a dairy free mac and cheese recipe.