While oats are technically gluten free, they are often not gluten free due to farming practices and processing.
Therefore, for anyone wishing to avoid gluten, (especially those with Celiac disease), it is imperative to buy "certified gluten free oats."  This means they were grown on fields dedicated to oats only and not on a rotation with wheat or barely and processed in a gluten free facility.
I used to buy Bob's Red Mill certified gluten free oats in bulk and kept the extras in the freezer.  However, about 2 years ago, Trader Joe's started selling gluten free oats and they are a bit more affordable than Bob's.  So now that is what I purchase. (Sorry the pictures are not great…it was a cloudy day).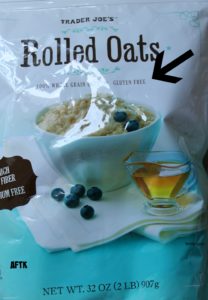 I use these gluten free oats in meatloaf, for granola, or cookies…that kind of thing.  However, they are mainly eaten as oatmeal for breakfast.
Because mornings are usually rushed (in the school year at least), I like to make my oats into "quick cooking oats."
It is really quite simple.  Follow these steps:
Place oats in a food processor like this: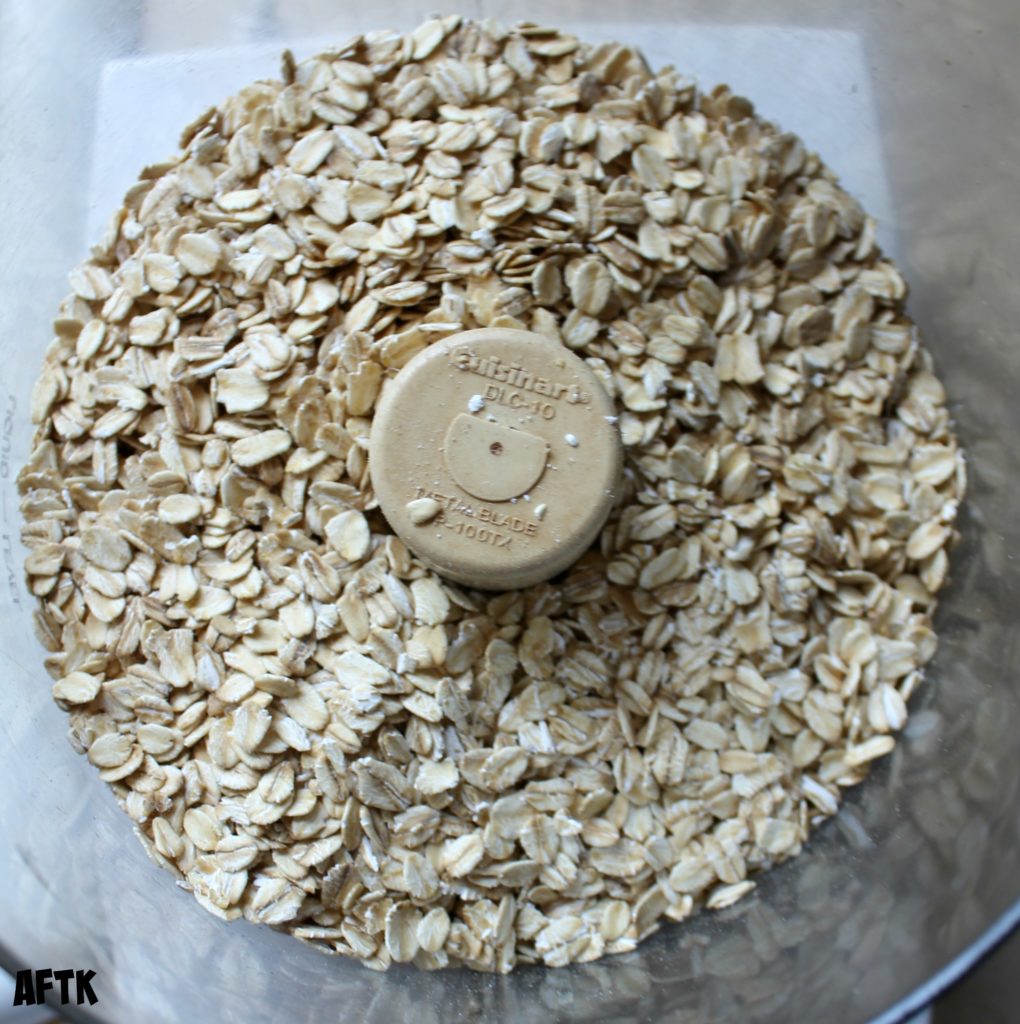 Pulse a few times and then run for short bursts until your oats look chopped finely, some "dusty" and a few "regular" size.  A good mixture works best; like this: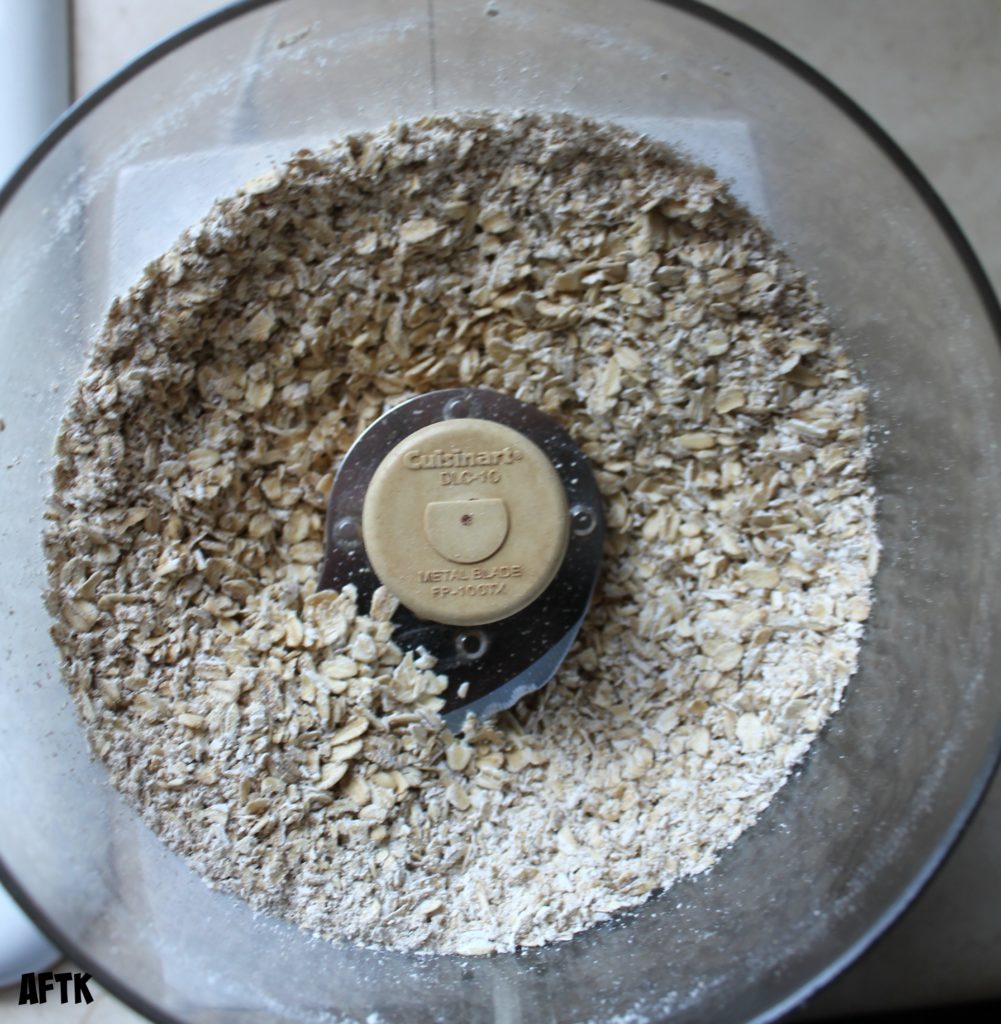 To cook these quick cooking oats for breakfast I use 1/2 cup dry oats to 1 cup water.  Microwave for 1 minute 45 seconds.  Add a little dairy free milk and some maple syrup.
It's that easy!  And much cheaper than buying quick cooking oats!