If you ever prepare salmon patties or a salmon loaf the recipe almost always calls for canned salmon.  I don't know about you, but I find canned salmon really gross.  There is black skin in there and bones and you have the added worry of the can being lined with BPA and it is likely not wild caught.
So I set out to see if I could make it myself!  And I like to share easy cooking tips now and then.  Follow the pictures below to see how it's done.
First, buy a package of wild caught salmon fillets.  The below package is from Aldi.  I use this salmon all the time for baked salmon and it's really good.  And at Aldi it's price point is really awesome  It's something like $3.99 per 16 ounce bag.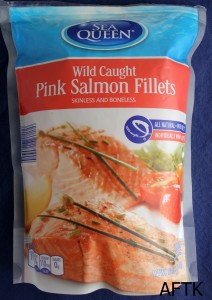 Here is how they come packaged.  You do need to defrost these salmon fillets in the refrigerator for 24 hours before grinding it up.
Once thawed, cut the sealed bags open and lay the salmon fillets on a double layer of paper towels.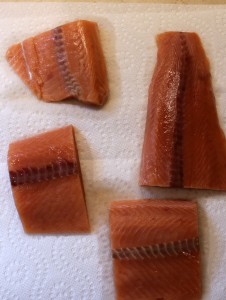 Cover with a single layer of paper towels like this.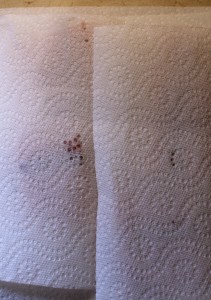 Then press down on the fillets to absorb liquid.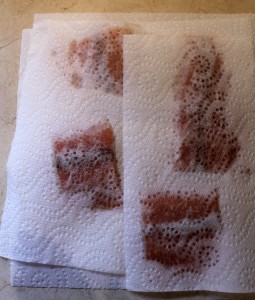 Put your salmon fillets in a food processor.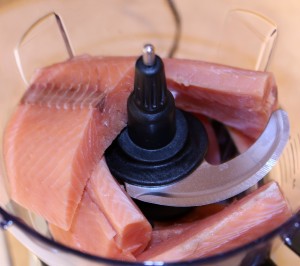 Pulse until your salmon fillets are ground like in this picture.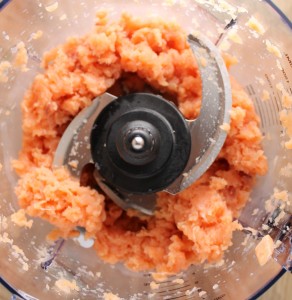 Then use the ground salmon in place of canned in salmon loaf or salmon patties.  One 16 ounce package made a really large salmon loaf for me.  I haven't tried salmon patties yet, but I don't see why it wouldn't work.
Tell me what you think!
Also shared at Allergy Free Wednesday.