I'm intrigued by Paleo baking. For those who don't know…that is baking without any grains…even gluten free ones.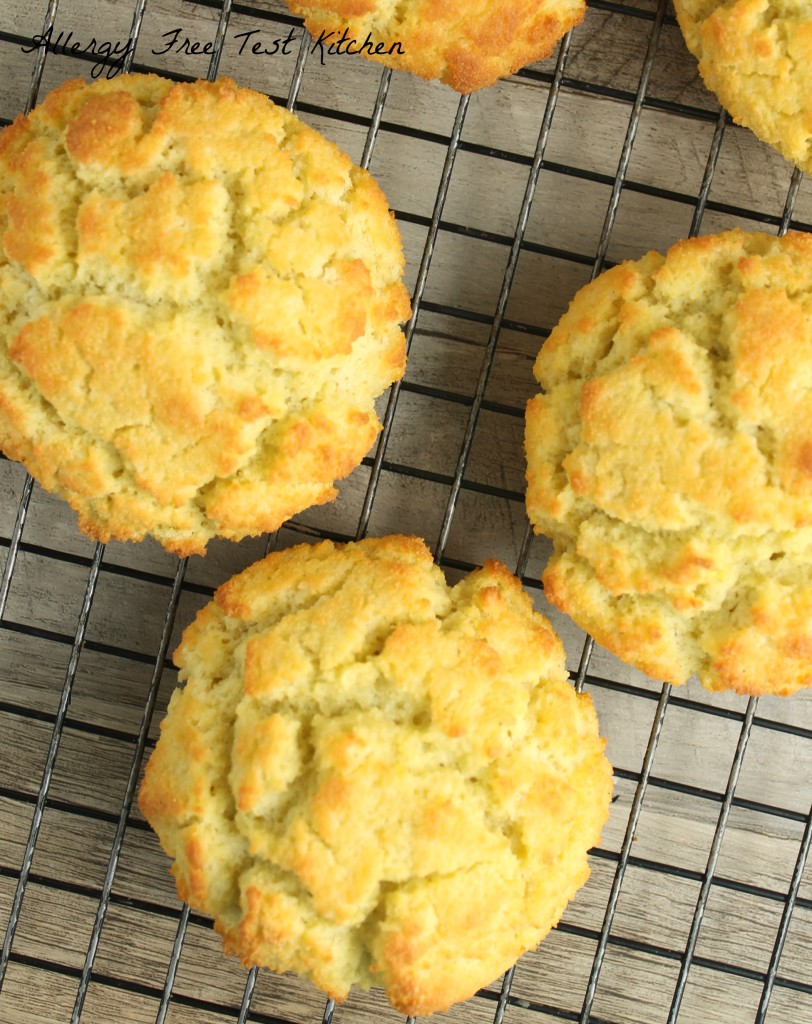 A lot of Paleo recipes I see call for the use of eggs. Especially if one is using coconut flour. That usually requires the use of a lot of eggs.
While I normally avoid eggs, I am at a point where I can eat them in a baked good on occasion.
One thing I've been making with coconut flour is biscuits to go with dinner. These are easy to put together, taste great and guilt free….no gluten, no grain.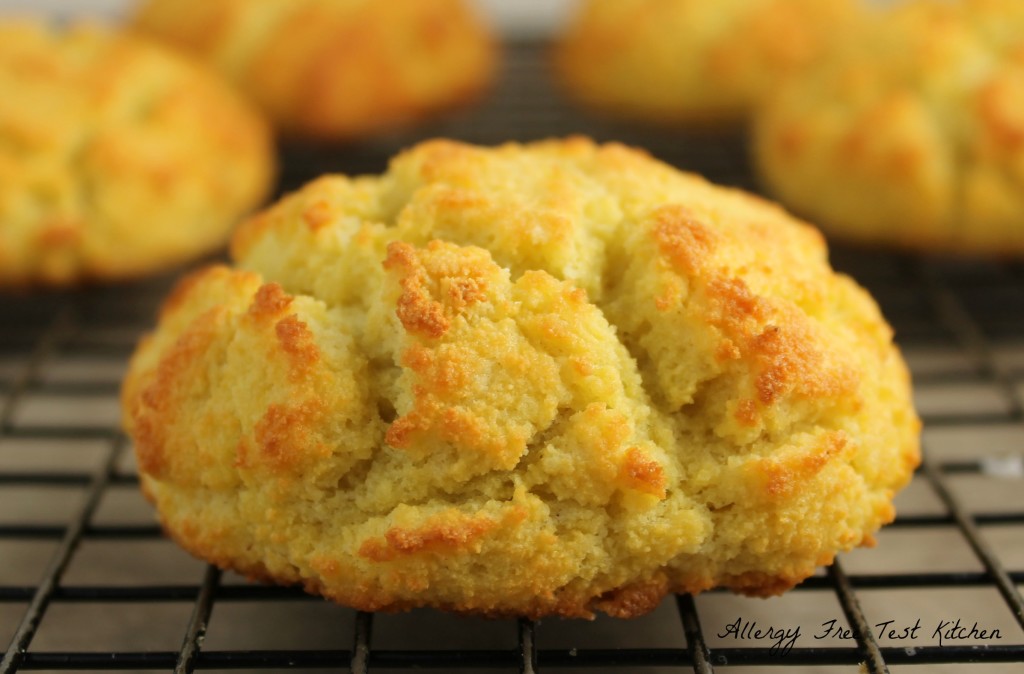 I blog with integrity…so I don't copy other people's recipes here. If you want to find the recipe for these delicious dinner biscuits, click here. The only thing I do differently is use 1 tsp. baking powder instead of the ½ tsp. baking soda. I feel that makes them rise better.  And I used Earth Balance margarine for the butter.
Enjoy these biscuits any time of day!
Also shared at Allergy Free Wednesday.