Disclaimer:  I was not asked to write this nor was I compensated.

I pretty much skip over the gluten free sections of grocery stores and stick to naturally gluten free foods.  Or I make it myself.  It is more cost efficient and much healthier.
However, I did feel like giving these Udi's Thin & Crispy Pizza Crusts a try.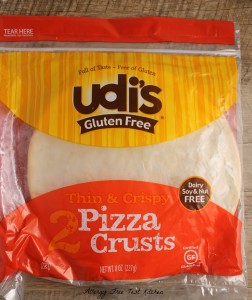 They are gluten free, as well as soy, nut and dairy free!  They do contain eggs.  The top 3 ingredients in the list are water, tapioca starch and brown rice flour, then all the typical processed food type ingredients.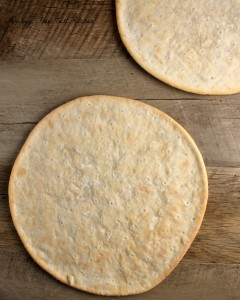 Two come in the package and they are very thin.  But they did not break or crumble.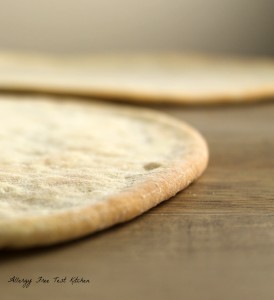 Each crust is 9 inches in diameter.
With the crusts being small and thin I would think you would need to make both at the same time (I did) unless you are making pizza for one.  I put each one on a cookie sheet and baked them side by side for the time stated on the package (5-7 minutes).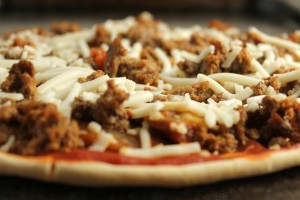 These crusts were bland, but with pizza toppings that didn't really matter.  It did not really have that cardboard taste or feeling either.  However, homemade is thousands times better.  That being said, these would be handy in a time crunch or if you just want to give yourself a break from all the DIY cooking.