I love raw veggies and hummus and vegetable dips!  There is always something in the fridge to dip into.
Now it's time for a new twist!
Introducing Smoky Black Bean Dip.  It's just like hummus, only hummus is technically only made with chickpeas.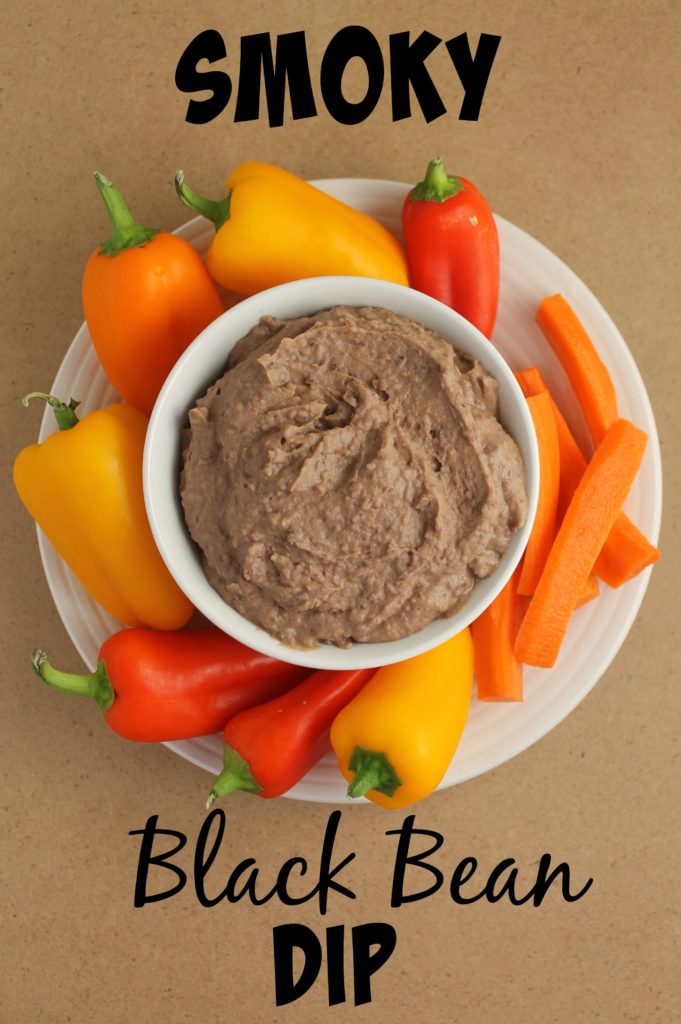 This is really good with raw veggies and even tortilla chips.  Sometimes it comes out looking brown and sometimes it almost looks purple…which is fun and makes it more desirable to kids.
You may be interested in these other dips:
This Smoky Black Bean Dip adapted from this recipe.
Also shared at Allergy Free Wednesday.

Smoky Black Bean Dip
Ingredients:
1 can black beans, rinsed, soaked, drained, and rinsed again

3 T. olive oil

1 T. lemon juice

1 T. apple cider vinegar

1/2 tsp. minced garlic

1/2 tsp. salt

1/2 tsp. cumin

1/2 tsp. liquid smoke
Directions:
Put all ingredients in a food processor and process until smooth.