All summer long I had been making iced herbal tea by the glassful. Almost every day.
Then I decided I needed to make a whole pitcher's worth. I've been sitting on this for some time now and it's time to share it. It doesn't need to be summer to enjoy a cold beverage!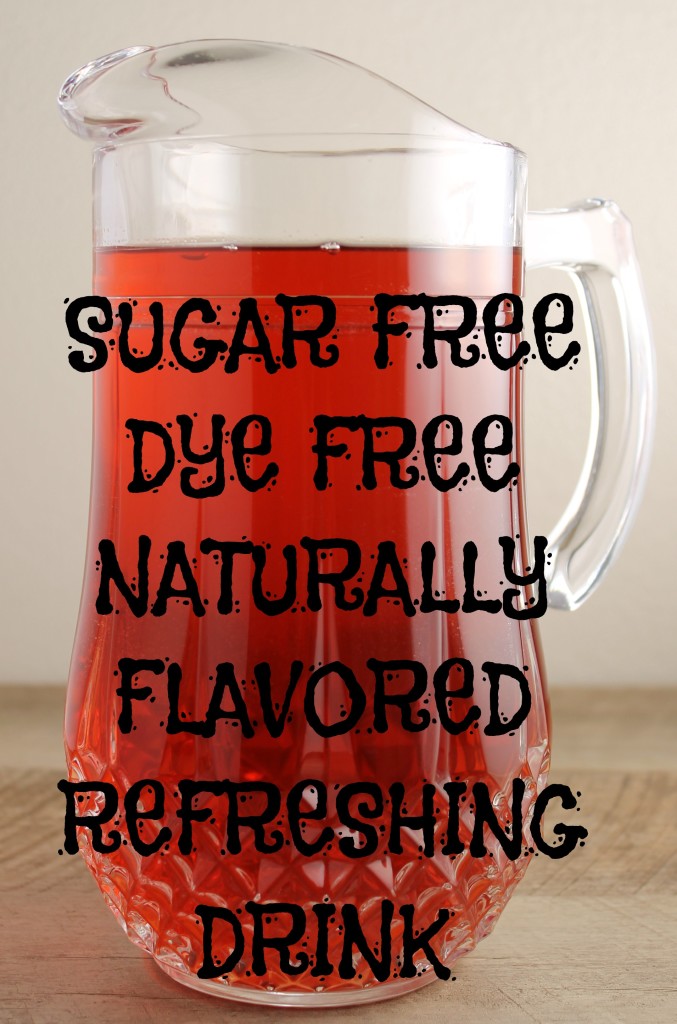 If you've been following me for a while, you probably know I like precision. Exact quantities in recipes make for excellent results.
Same goes for this drink. Precise recipe = refreshing drink.
Don't freak out about the apple cider vinegar.  It just adds a little "punch" or "pizazz" or it might be described as a little tangy. It just gives the drink the little kick it needs.
But better than refreshing, this is naturally flavored, sugar free, and dye free; making it perfect for everyone, especially children. They will not know it's not Kool-Aid, if you don't tell them!
Also shared at Allergy Free Wednesday.

Sugar Free, Dye Free, Naturally Flavored Refreshing Drink
Ingredients:
4 cups water

4 Black Cherry Berry (by Celestial Seasonings) tea bags

18 drops liquid stevia

2 cups ice

2 cups water

2 T. apple cider vinegar
Directions:
Bring the 4 cups water to a boil.

Remove from heat and add 4 tea bags.

Steep for 10 minutes.

Put the 2 cups ice in a glass pitcher.

Pour tea over ice and let the ice melt.

Add the remaining 2 cups water and apple cider vinegar.