Making your own almond butter is as simple as 1-2-3! Seriously, this isn't even a recipe.
Throw some almonds in a food processor, turn it on, and in about 5 minutes you have almond butter. Smooth, creamy, and only one ingredient. No oils, no sweeteners, (none needed, really), good for you almond butter.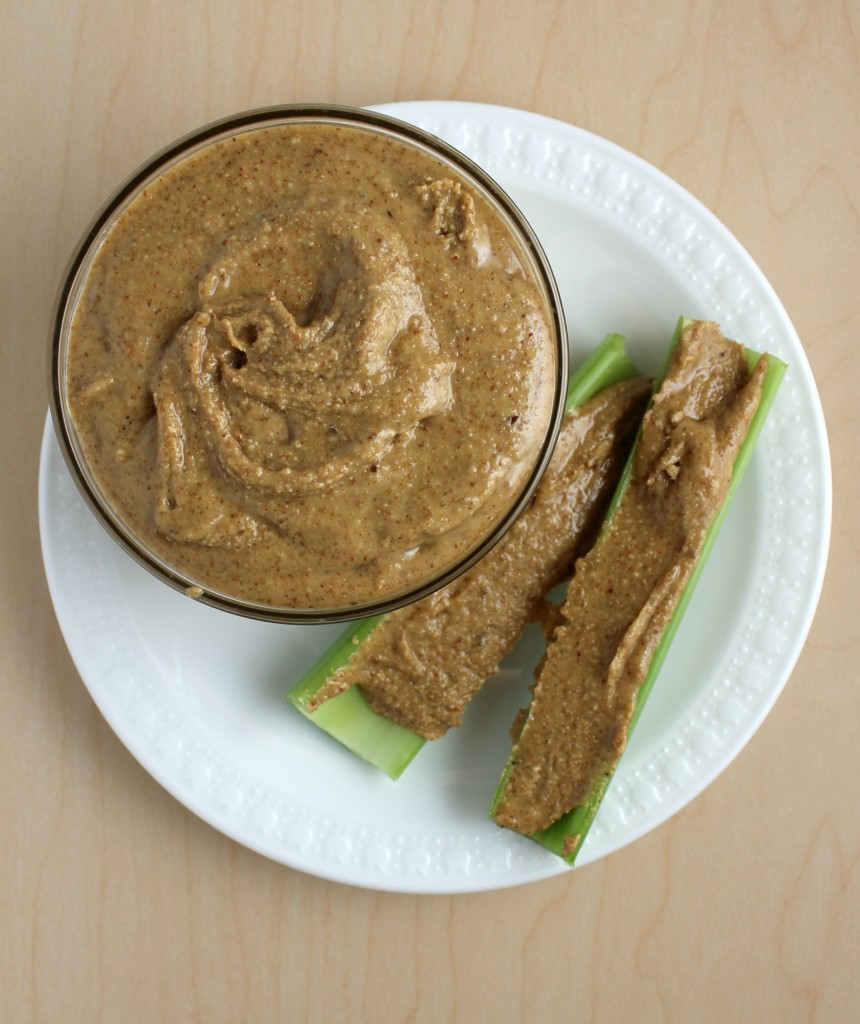 I had been buying oven roasted almonds at Aldi assuming they were cheapest there. It turns out that Trader Joe's oven roasted almonds are 8 cents an ounce cheaper than Aldi. Go figure. Then I checked Sam's Club and, yes, per ounce, they are 5 cents cheaper than at Trader Joe's. The thing with the Sam's almonds though is that they are raw, not oven roasted, and it does change the taste a bit.
You can use almond butter anywhere you would peanut butter. We use it in protein shakes and on celery the most.
I have been making my own cashew butter for years now. You can find that post here.
And quite a long time ago already I wrote a post for My Life With Food Allergies about the dangers of peanuts and have a sunflower seed butter recipe with that article. It's super easy, although does require more than one ingredient. You can find that here.
Do you make your own nut or seed butters?
Also shared at Allergy Free Wednesday.