For me, changing my diet to exclude dairy, eggs, gluten, corn and refined sugars was not that hard.
I wanted to feel better! And I would do anything to feel better!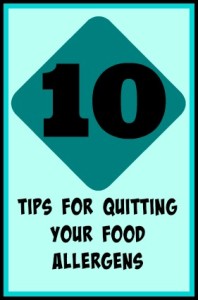 However, I know statistically, that for many people quitting their food allergens or intolerances can be very difficult. In fact, we can actually be addicted to our food intolerances.
Making a mind shift is necessary to quit certain foods.
I wrote an article for My Life With Food Allergies listing 10 tips for quitting your "bad for you" foods. Click here to read it.