Broiling fruit sounds crazy, I know.
But with a grapefruit it is wonderful.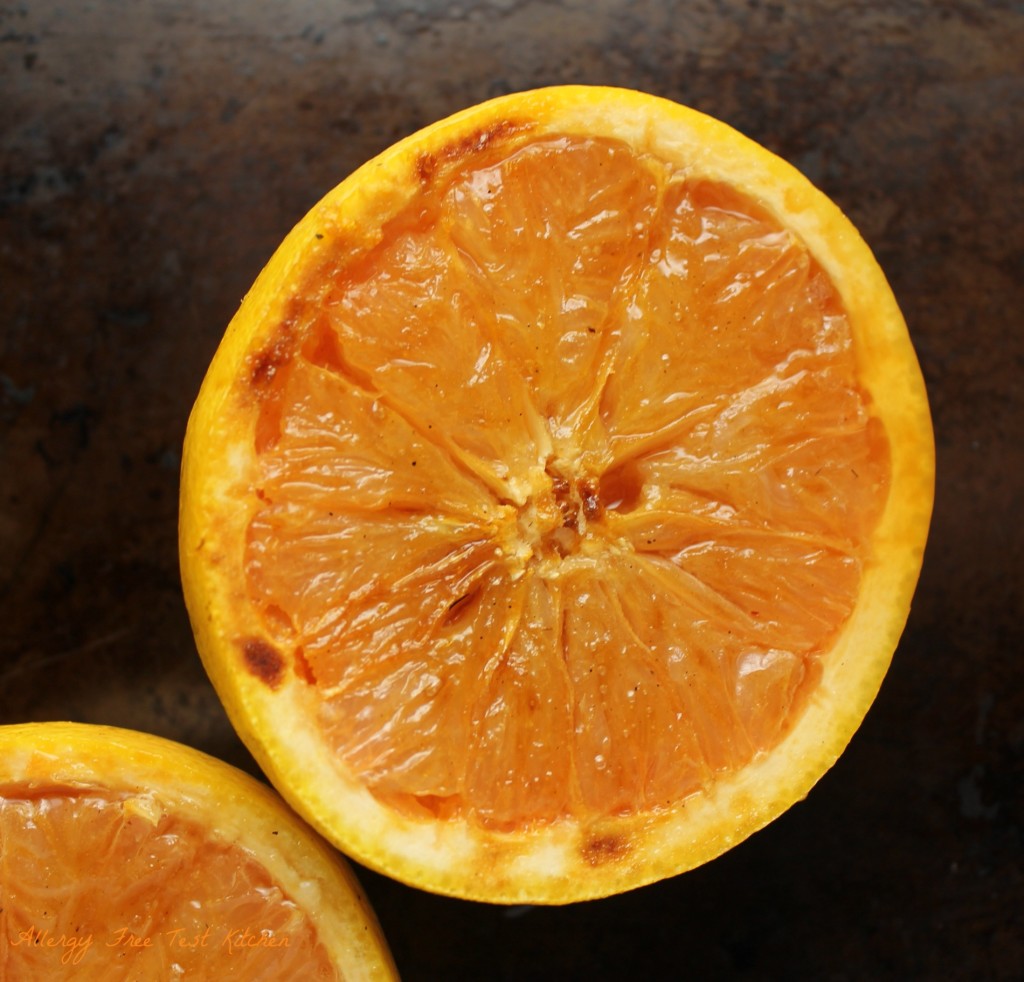 I receive a lot of free health magazines from this cute little shop I hit up once in a while. I saw an "advertisement" in one about broiling grapefruit. I finally got around to trying it.
I like grapefruit just cut open and scooped out. I never even put sugar on it. But for people who maybe don't like the sourness of grapefruit, this is the way to go. Broiling the grapefruit makes it warm, extra juicy, and far less "sour."
It does not even take that much extra time. Simply slice open a grapefruit, run a knife around the outside and in between the sections. Sprinkle on some coconut sugar and place in a shallow glass pan. Broil with door open 3-5 minutes.
Then enjoy…with lots of napkins.
Also shared at Allergy Free Wednesday. Gluten Free Fridays.