I have read once that dairy free people have better bone density than the milk consuming crowd; and that countries where people do not consume much cow's milk have very few cases of bone fractures. Apparently, milk is acidic and draws the calcium right out of the very bones that need calcium. (I'm paraphrasing from memory…one day this may be an entire post).
That being said, we still need calcium and it is best to get it from natural food sources.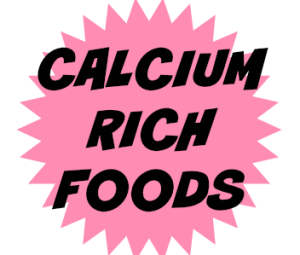 I wrote an article for My Life With Food Allergies listing all the calcium rich foods. You'll be surprised just how many foods are natural sources of calcium. You can read the article, Calcium Rich Foods From A to Z, by clicking here.
Also shared at Allergy Free Wednesday. Real Food Wednesday.