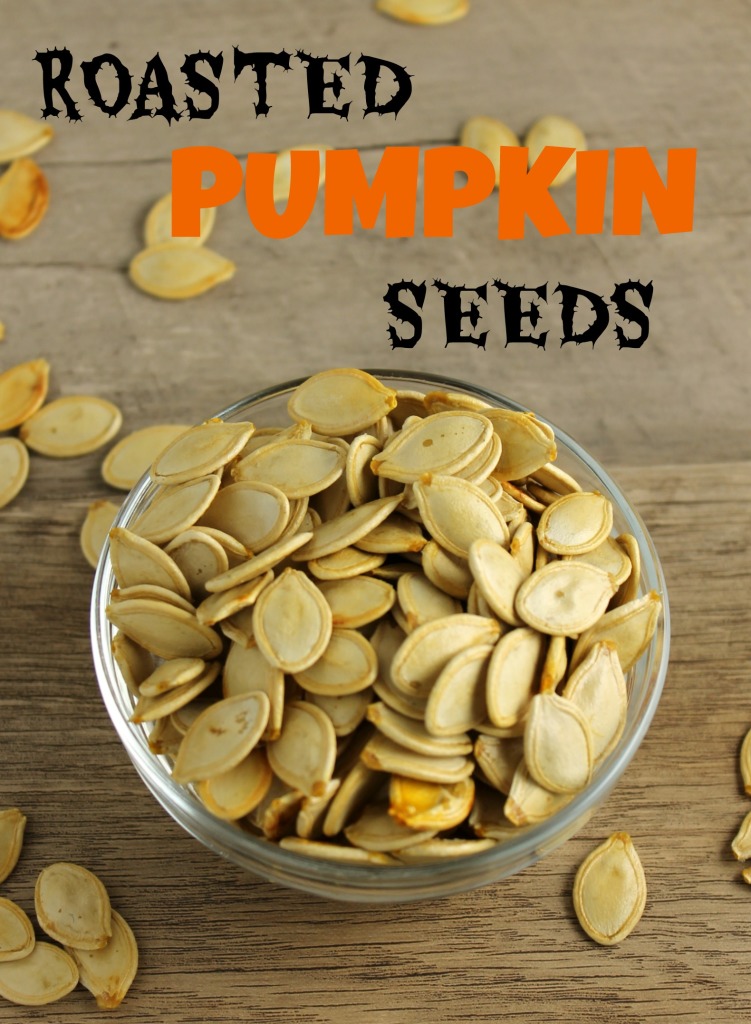 We carved a pumpkin yesterday.  It was a project that drew neighbor kids.  Everyone enjoyed it.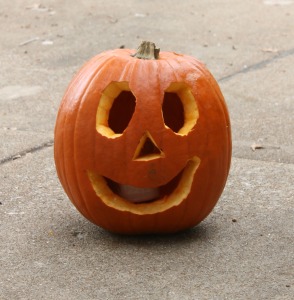 We saved the seeds.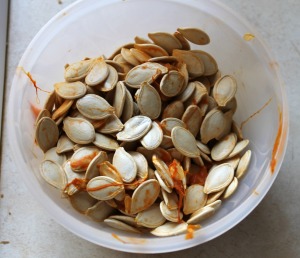 Time to roast them.  First, you need to get all that stringy goop off of the seeds. Place them in a bowl of coldish water and let set for awhile.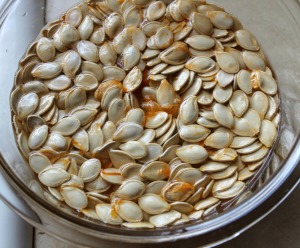 After 5 minutes or so, use your hands to scoop up seeds and use your hand as a strainer.  Do this over and over.  Then let set for a few more minutes.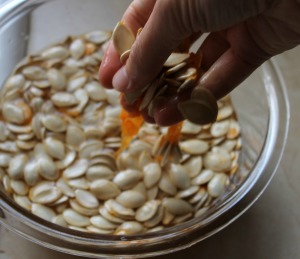 After resting a bit, scoop up seeds and let the water and stringy stuff fall off into the bowl.  You may have to pull off some of the stringy stuff.  Set aside your clean seeds.  This is how it should look when you are finished…one bowl of orange, goopy water and one bowl of clean seeds.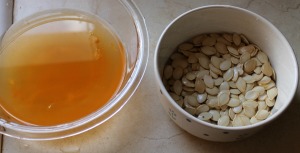 Bring a pan of water and 1 tsp. salt to a boil.  Add seeds.  Lower temperature to medium low and let the seeds simmer for about 10 minutes.  Stir once or twice.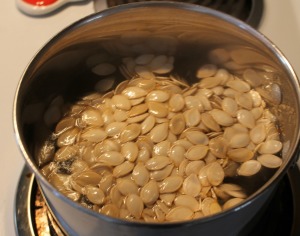 Drain the seeds.  Turn on oven to 325 degrees.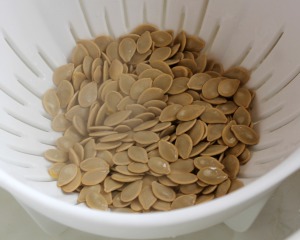 Lay a cloth napkin or dish towel on the counter.  Remove seeds from colandar to cloth and spread out.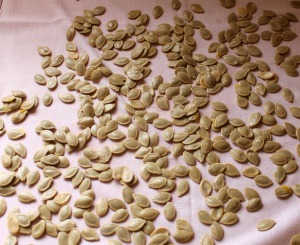 Cover the seeds with another cloth napkin (towel etc.) and pat dry.  They don't have to be entirely dry.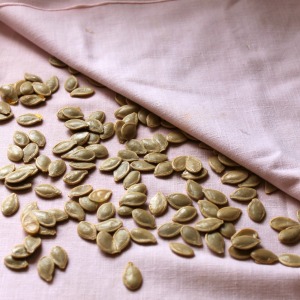 Spread seeds out on a cookie sheet.  Pour about 1 tsp. oil of choice over and use your hands to coat all seeds.  Then spread out evenly again.  Sprinkle with salt.  (I didn't use enough…use more than you think).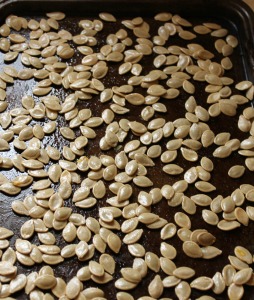 Roast in preheated oven for 10 minutes.  Remove from oven, toss seeds, and spread out.  Bake another 3 minutes.  Check seeds for crispiness.  Continue to roast for one minute intervals.  I ended up doing a total of 16 minutes, but I think they maybe could have used another 30 seconds to a minute.
Lay seeds on a dry, clean cloth to absorb any extra oil.  Let cool.
Snack away!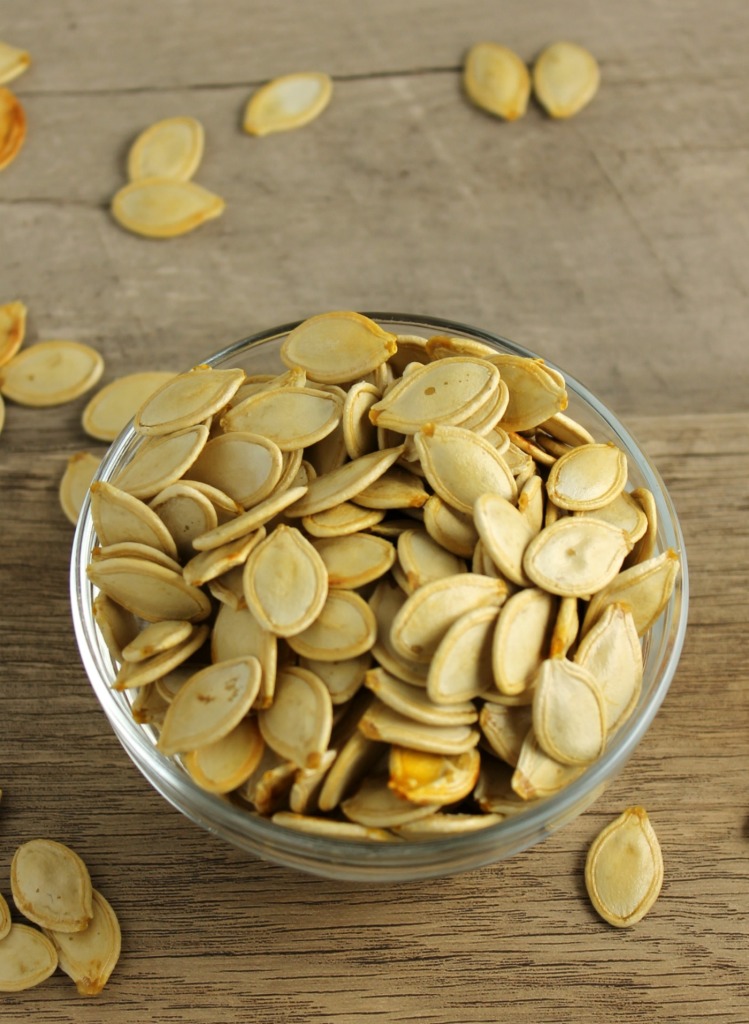 Also shared at Allergy Free Wednesday.