I made Savory Squash Soup yesterday and it was delish. If you have not tried it yet, by all means….go, print out the recipe. You will love the soup even if you are not a big squash person.
And as always, when I cooked the squash for the soup I had leftovers. I actually plan it that way. I buy a bigger squash so that I will have leftover squash. I was going to make Not Your Mama's Chocolate Shake, but I didn't have ripe bananas. Don't you hate it when you want to make something, only to find out you don't have what it takes?
So I set out to make Apple Pie Surprise Smoothie only to find I did not have apple juice. It was not meant to be.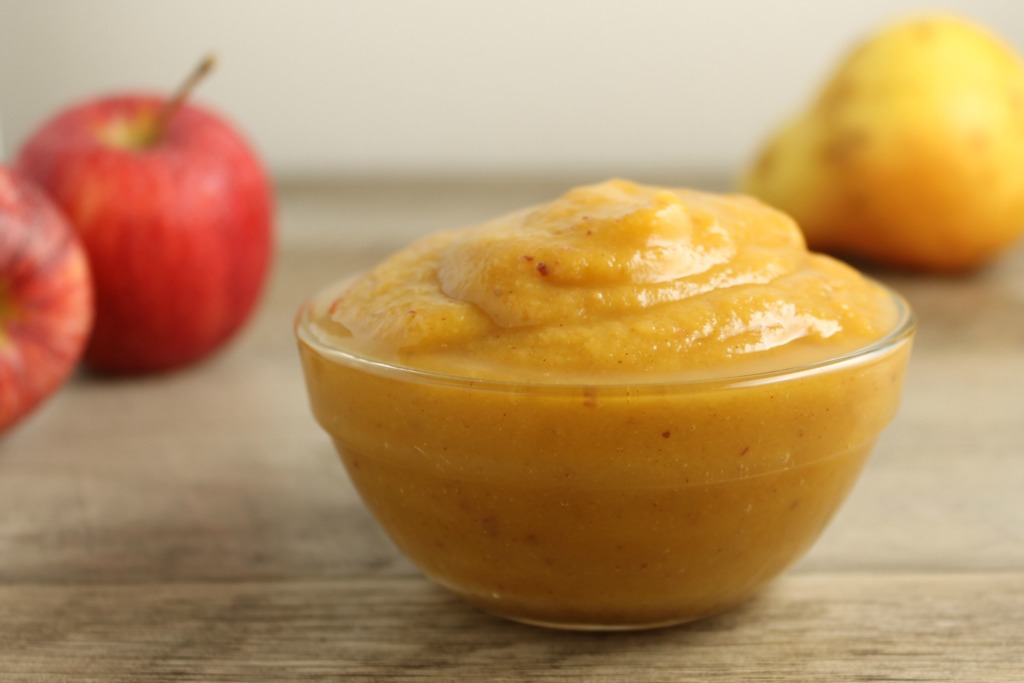 Don't feel too bad….it worked out for the best. Because I ended up making a whole new concoction.
Fall Fruit Sauce is a no added sugar, semi-raw, side dish, dessert, snack, or breakfast item.
What do you think?
Also shared at Allergy Free Wednesday. Gluten Free Wednesday.

Fall Fruit Sauce
Ingredients:
3/4 cup cooked, mashed butternut squash

2 apples, chopped and cored

1 pear, chopped and cored

1/4 tsp. cinnamon

1/2 cup unsweetened, unflavored coconut milk

2 T. water
Directions:
Place all ingredients in blender and puree.

Enjoy right away or refrigerate.