We've had some early mornings around here; as in getting out the door by 6 o'clock A.M!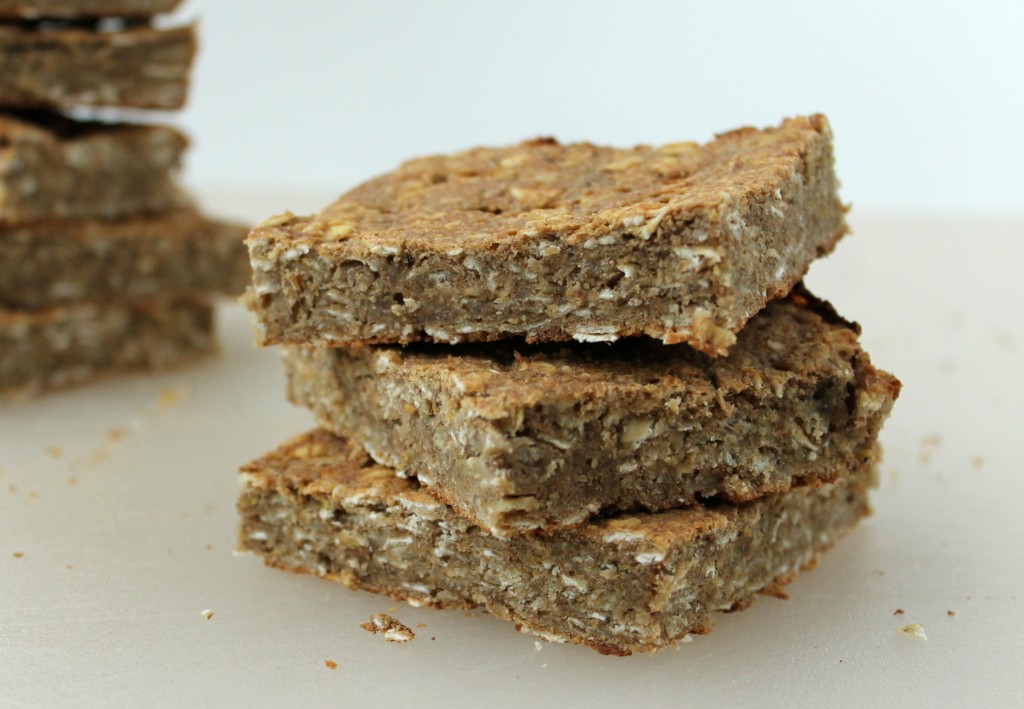 So rather than eating nothing or eating poorly, I decided we needed a good protein breakfast bar. It had to:
Be able to be made ahead of time.
Freeze and thaw well.
Taste well, but be low in sugar.
Travel well, as in not be crumbly or fall apart all over the place.
I also wanted something that would fill us up. Two things are needed for that: protein and fiber. This breakfast bar has both.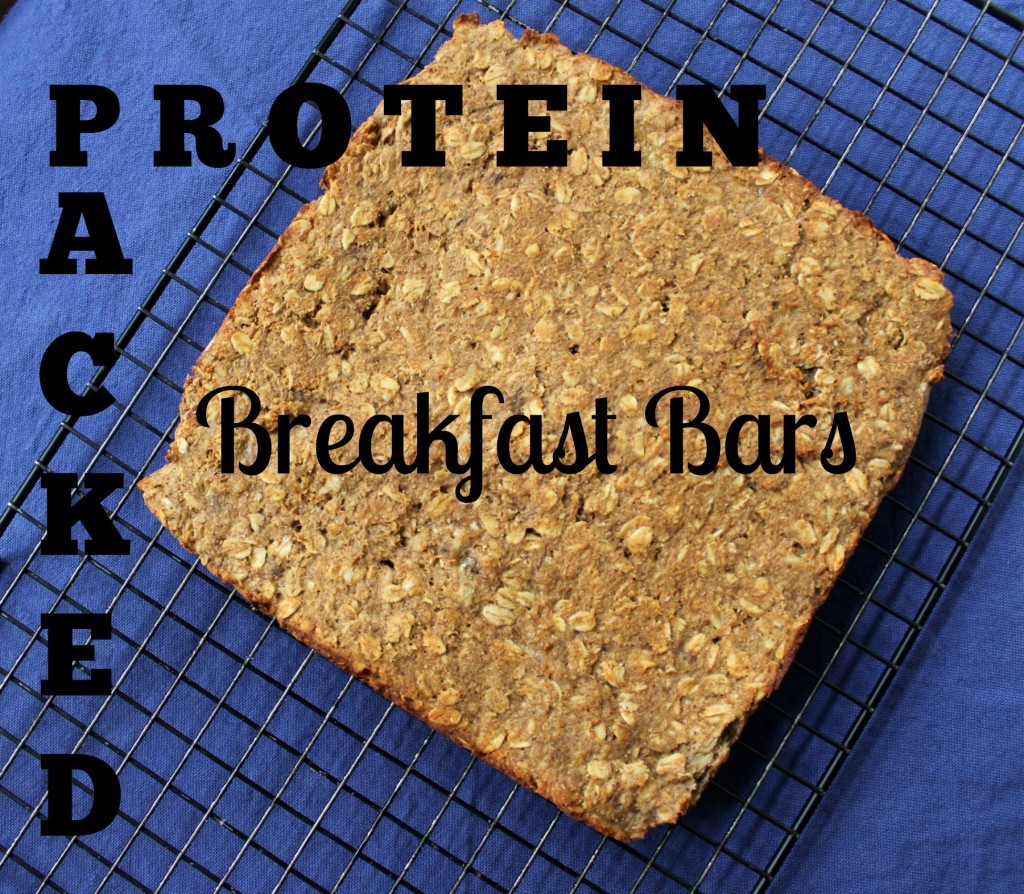 Let's look at a few of the ingredients:
Pea protein powder. Pea protein is one of the most easily digestible proteins available and is widely tolerated by most. If you can't tolerate peas, you can try hemp protein, or as a last ditch effort, if you can tolerate whey or soy use that. Just make sure it is unflavored and has no added sugar.
Psyllium Whole Husks. While this has no protein it has lots of dietary and soluble fiber. Even better, it contains calcium (great for those on a dairy free diet) and also contains a lot of potassium. (One can find this in the pharmacy section of your grocery store).
Rolled Oats. High in protein and fiber this makes up the bulk of the recipe. Use gluten free or regular, whatever is necessary for you.
Flaxseed Meal. This adds even more protein and fiber to the bars.
Cashew Butter. This adds protein, but feel free to use any nut or seed butter you can.
Bananas: This holds everything together and makes these taste yummy. Almost like a mild banana bread.
I have made this recipe every week or so for the last 4-5 weeks. I make them when it is convenient for me. Once they are cooled, I cut them into squares and individually wrap them in plastic wrap. They get placed in a freezer safe container and popped into the freezer. Whenever a quick breakfast is needed…we can grab one and go!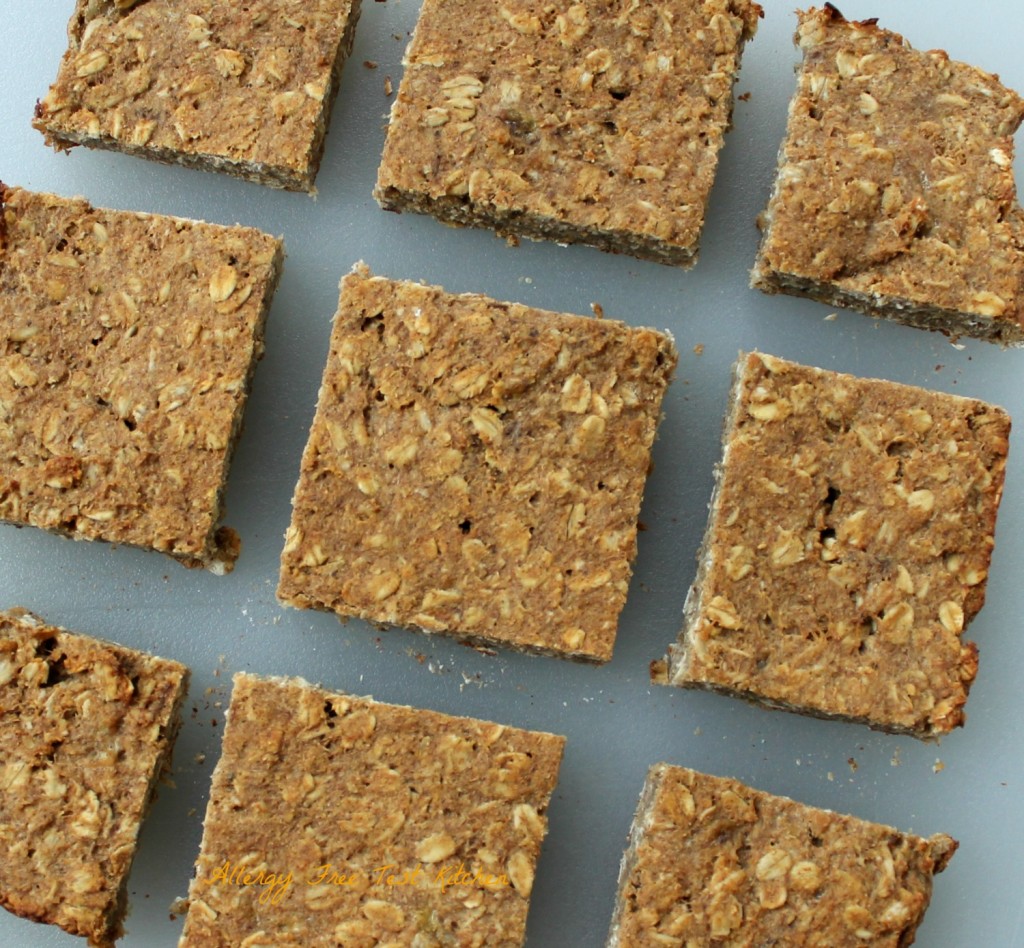 Share the love by using the share buttons below! Then go and make these breakfast bars and come back and let me know how you like them!
I adapted this recipe for these fast and easy breakfast bars.  And while these are good, I am working on an additional flavor, so keep watch!
Also shared at Allergy Free Wednesday. Gluten Free Wednesday.

Grab and Go Breakfast Bars
Ingredients:
1 1/2 cups rolled oats (gluten free if necessary)

1/4 cup psyllium whole husks

1/4 cup flaxseed meal

2 heaping T. of sugar free, unflavored pea protein (or whatever protein you can tolerate)

1 heaping tsp. of cinnamon

1/4 tsp. salt

3 small to medium bananas, mashed

1/4 cup cashew butter (or other nut and seed butter)

2 T. maple syrup

1 tsp. vanilla
Directions:
Preheat oven to 375 degrees.

In a large bowl, combine the first 6 ingredients.

In another bowl, combine the bananas, cashew butter, maple syrup and vanilla.

Pour wet ingredients into dry ingredients and stir to combine.

Place aluminum foil in an 8×8 pan,making sure the foil hangs over the sides. 

Spray the foil with cooking spray.

Place batter in pan and bake for 30 minutes.

Let bars cool in pan for 10 minutes.

After 10 minutes, use the sides of the aluminum foil to pull up the bars and place on a cooling rack (without the foil).

When completely cool, cut into 9 bars. 

If desired, wrap each bar individually, freeze and grab when hungry!