Allergic Solution is a food company that makes allergy free foods. I first wrote about their baking mixes here. They recently developed an all-purpose baking mix and sent me a package to bake with. (I was not compensated for this and my opinions are my own).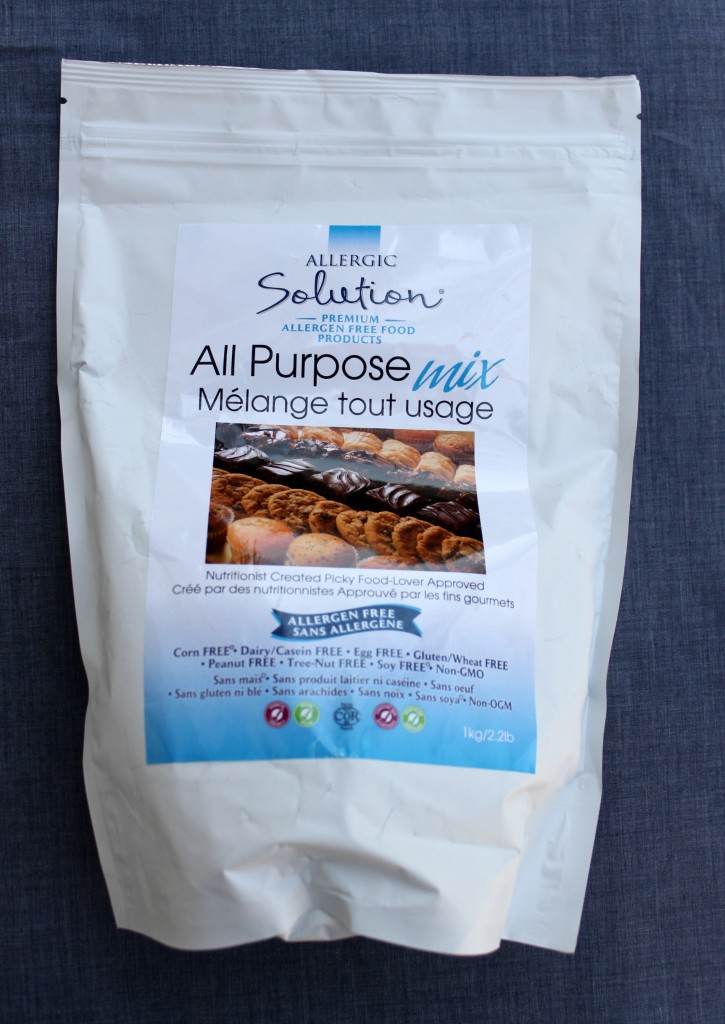 First some basics; this blend contains no rice, but rather sorghum, tapioca and navy bean. I have never seen a navy bean flour, so this was interesting to me. They do not include xanthan gum in their mix which I prefer. I like to add my own as I think it works better. One of the first things I did was use a spoon to put the flour into a one cup measuring cup and then leveled it off (this is how you should measure for gluten free baking). I then weighed it and it comes in at 125 g per cup. It is becoming increasingly common for gluten free bakers to go by weight, so this is important to note.
To test a new flour blend, I thought it only made sense to use trusty recipes that I already know work. So I've been making things already on the blog rather than creating new ones. I made these Banana Cupcakes and they turned out very well. (This is a current picture baked with this Allergic Solution Baking Mix).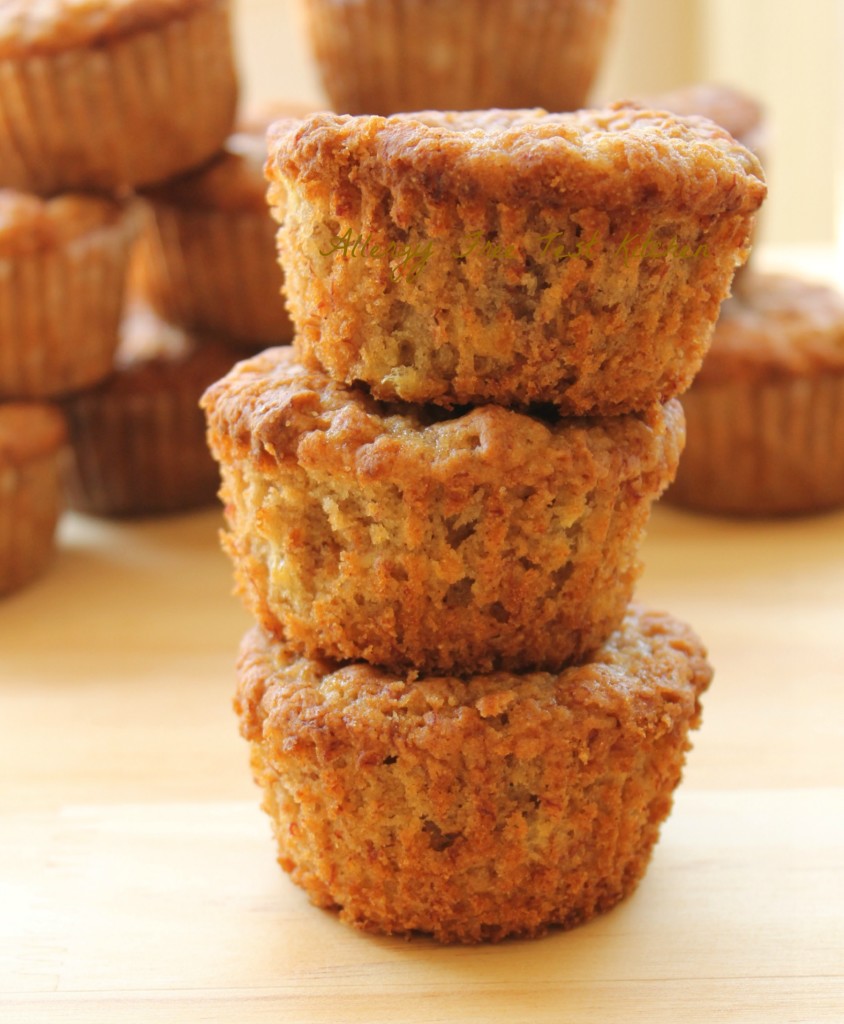 I also made this Red and Blue Breakfast Cake. It turned out wonderfully. (Again, current picture with this blend).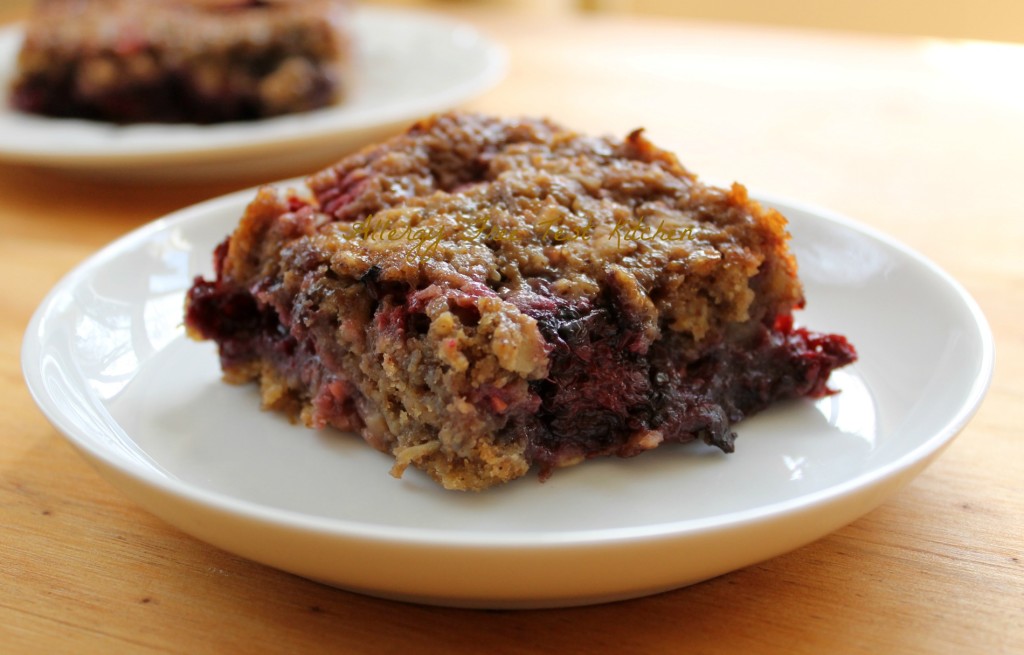 Then I made Banana Pancakes and I think they turned out better than ever!
I also made these cookies pictured here.  (This cookie also contains buckwheat, that's why it looks "dark").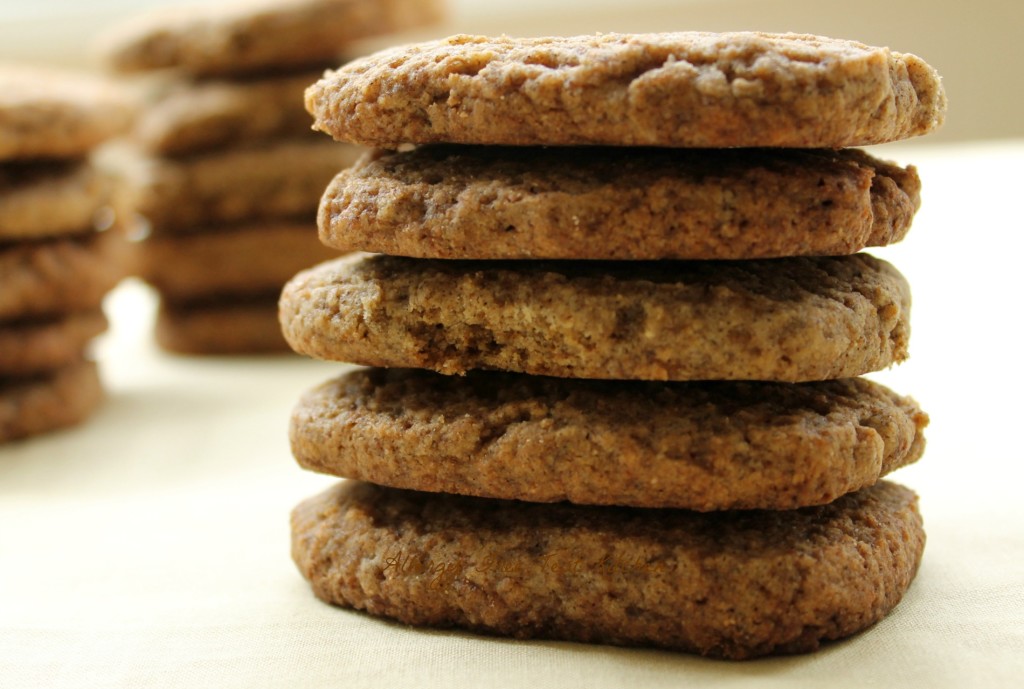 I also used it in Mashed Potato Biscuits.
One thing I noticed is that this flour does seem to absorb liquid quite a bit. But I really did love this blend. Everything I tried it in worked well or better.
Click the links in the above paragraphs to find the recipes showcased here. You can find out more about Allergic Solution on their website.