Breakfasts can be tricky if you are on a "limited diet." I put limited in quotes because I personally do not feel limited at all even though there are several food groups I do not eat.
For a lot of us, mornings are rushed and there is limited time to make gluten free, allergy friendly breakfasts. That is where a good protein shake comes in.
I know some whole food/real food bloggers do not like protein powder, but I find my mornings to go much smoother when I can quickly whip up a shake. Plus when I drink one, I am full for the entire morning.
You might be wondering what kind of protein powder to use if you can't eat soy or whey (milk). Well, there is a great option for us—pea protein. And I would like to suggest that even people who are not allergic to soy or milk should be using pea protein. It is much safer and gentle on the digestive system and simply a better protein.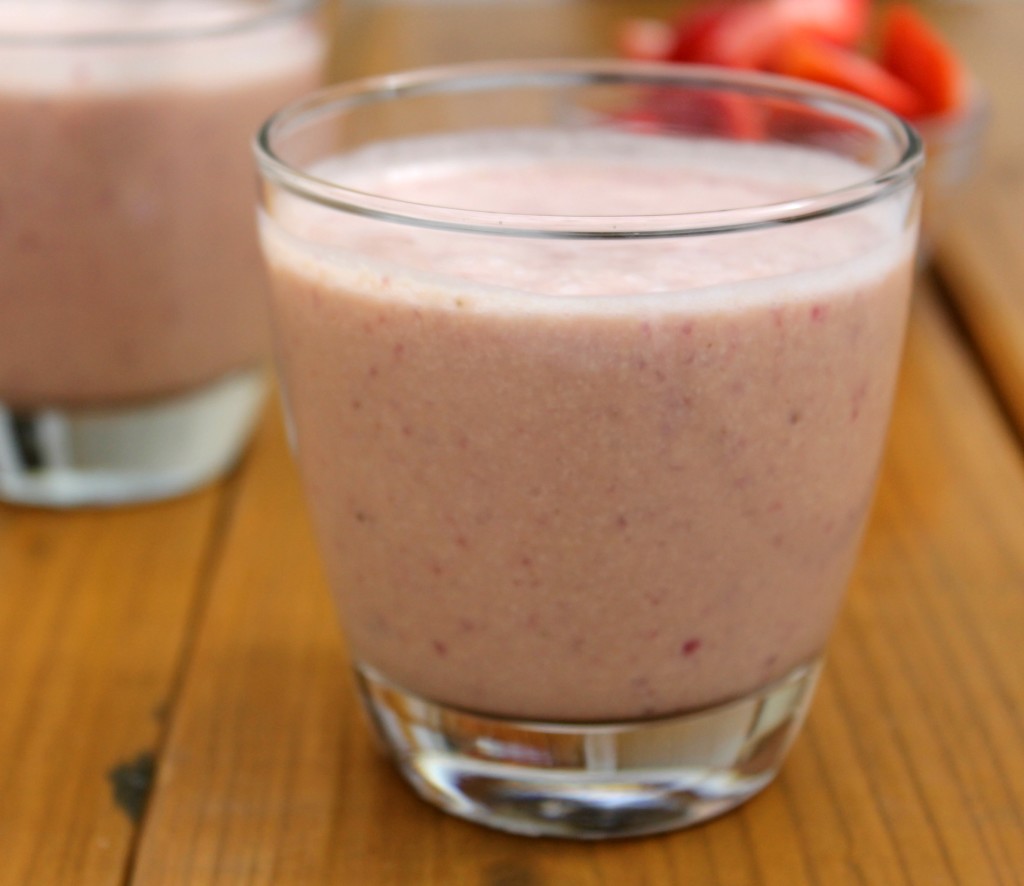 Look for a pea protein that is simply 100% pea protein, and that's it! No added sugar or any other unpronounceable ingredients. This is the one I buy. Pea protein does not taste like peas at all. It can be a little "chalky" at first, but after a few days it is unnoticeable.
Today's shake recipe is a fun twist…like a PB&J! Use any nut butter you can eat or sunflower seed butter. It doesn't have to be peanut butter to taste like a PB&J!
Also shared at Allergy Free Wednesday. Gluten Free Friday.

"PB&J" Protein Shake
Ingredients:
1/2 to 3/4 cup frozen whole strawberries

1 1/4 cup vanilla flavored coconut milk (or regular milk)

1 scoop protein powder (or how many your powder says is one serving size)

1 heaping T. nut butter of choice

1 packet stevia
Directions:
Thaw strawberries in microwave most of the way.

Place strawberries in blender and add milk.

Add protein powder, nut butter of choice and stevia.

Blend until well mixed and drink right away