How much wheat or gluten free grains do you eat a day?  I imagine it's more than you realize.  We've been ingrained (ha!) to think we need to eat lots and lots of grains.  Even many gluten free people are consuming lots of gluten free grains (unless you are Paleo). 
Following doctor's orders, I had to cut back on grains (gluten free ones) to about 6 ounces a day.  Let me tell you, it was tough.  It wasn't until this experiment that I realized just how much grain I was consuming…breakfast, snacks, lunch, supper and evening.  Even though I was eating whole grains it was simply too much.  And my guess is that you are also consuming too many grains without realizing it.
By grains I mean gluten containing ones like wheat, barley, oats, and rye or gluten free ones such as brown or white rice, GF oats, sorghum, or pseudo grains like millet and quinoa.
I have discovered that two vegetables work great in savory meals as grain replacements.
Take cauliflower for instance.  It can be whirred in your food processor until it resembles a fine crumble of sorts; similar to couscous or rice.  Then you simply sauté it in a little oil in a non-stick pan.  It should look like this picture: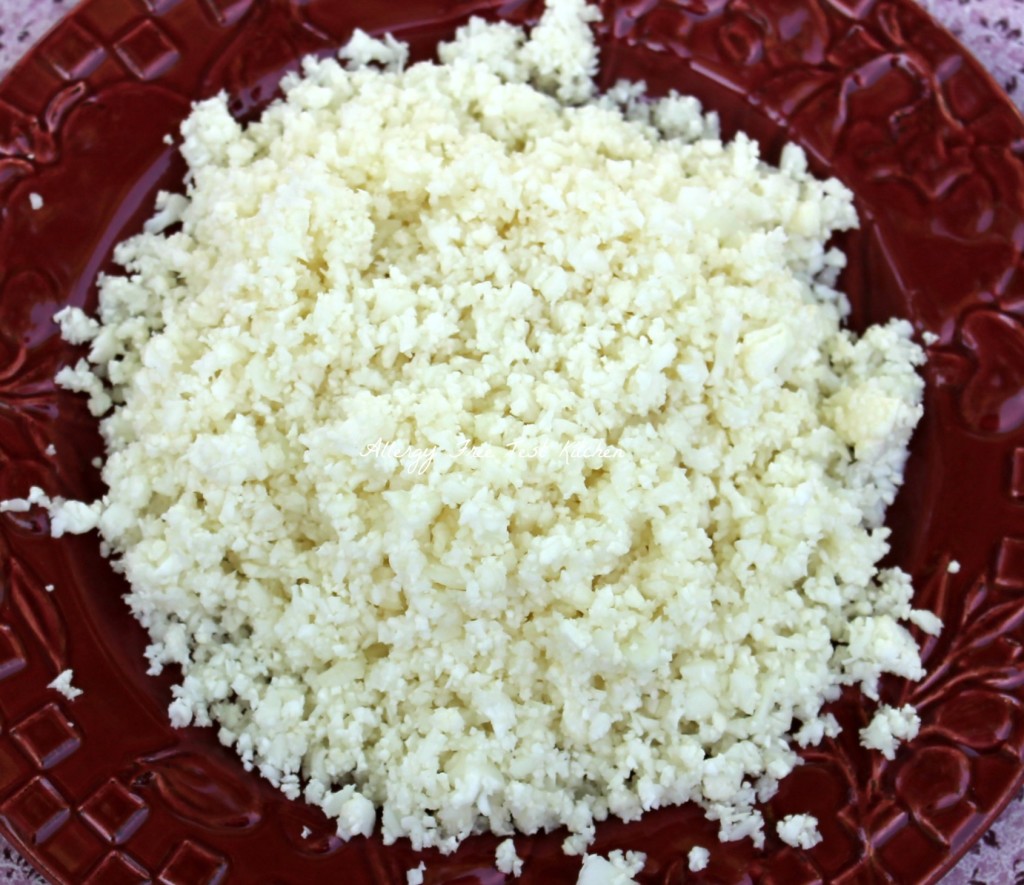 Use this in place of rice with stir fry dishes and or saucy meals similar to this picture: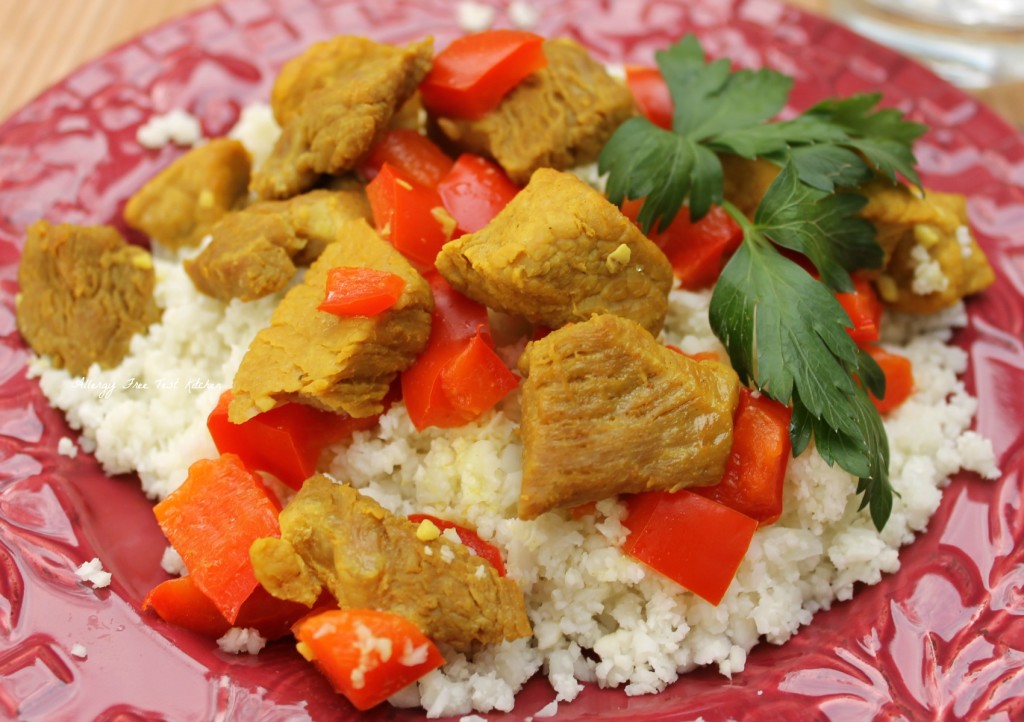 One vegetable I like even better than cauliflower as a grain replacement is spaghetti squash.  This is incredible.  I can't believe I have been going all these years without eating this!  Here it is plain: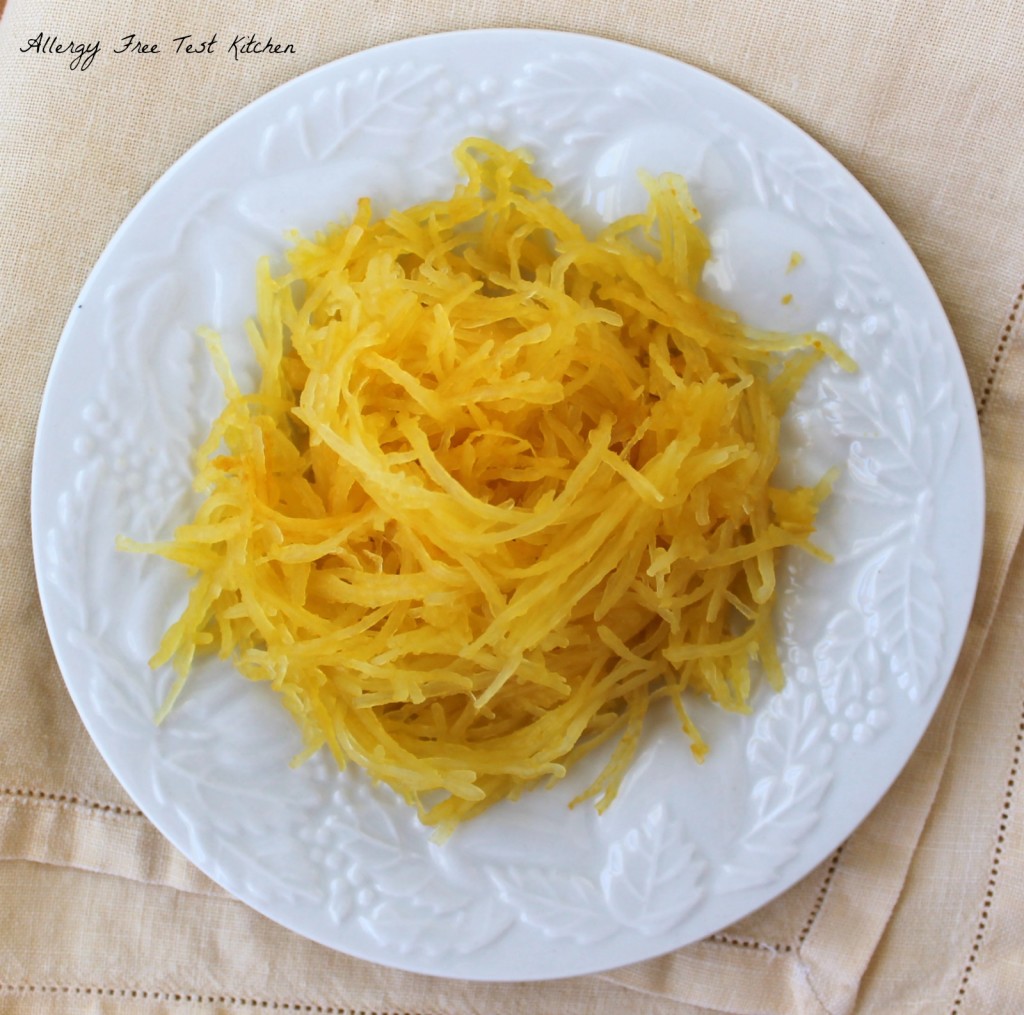 Spaghetti squash can be used a noodle replacement.  It could be used for "plain spaghetti" or it could be used in places like this Salisbury Steak recipe.  We really, really like it in this application.  In fact we like it better than GF pasta with this meal.  Spaghetti squash goes very well with marinara sauce.  I have also used it with stir fried beef or chicken and Italian dressing.  It's neutral tasting so it can really go with any flavor.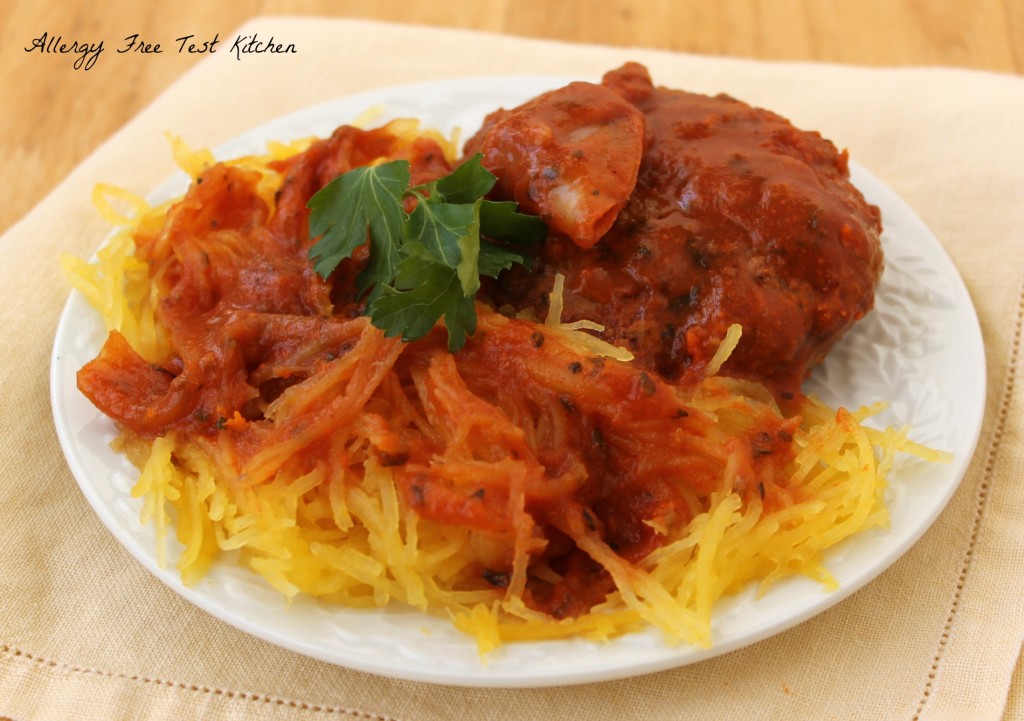 Spaghetti squash is easy to prepare.  Simply cut in half and scoop out seeds.  Place each half with cut side up in 9×13 glass pan.  Fill bottom of pan with about ¼ inch water and cover the pan with foil.  Bake at 350 degrees F for about 40 minutes if you have a roughly 2 pound squash.  I like to stick with this size.  Any bigger and they take more time to bake.  But sometimes you don't have a choice at the store and have to go with a big one.  Then just bake longer or adjust temperature to 400 F.
When time is up, remove squash from pan, and use a fork to "scrap" the sides of the squash and you will start to get all your "noodles."  Then use how you would regular noodles.
Do you eat spaghetti squash?  How do you use it; plain or as "noodles" in a dish? 
Also shared at Natural Living Monday. Mostly Homemade Mondays. Fat Tuesday. Real Food Wednesday.