I love kale chips.  Have you tried them yet?  Go here to see how I make them.  But cooking kale for a meal is a different story.  It's not my first choice of vegetable and I am guessing it isn't yours either.  But it should be!  😉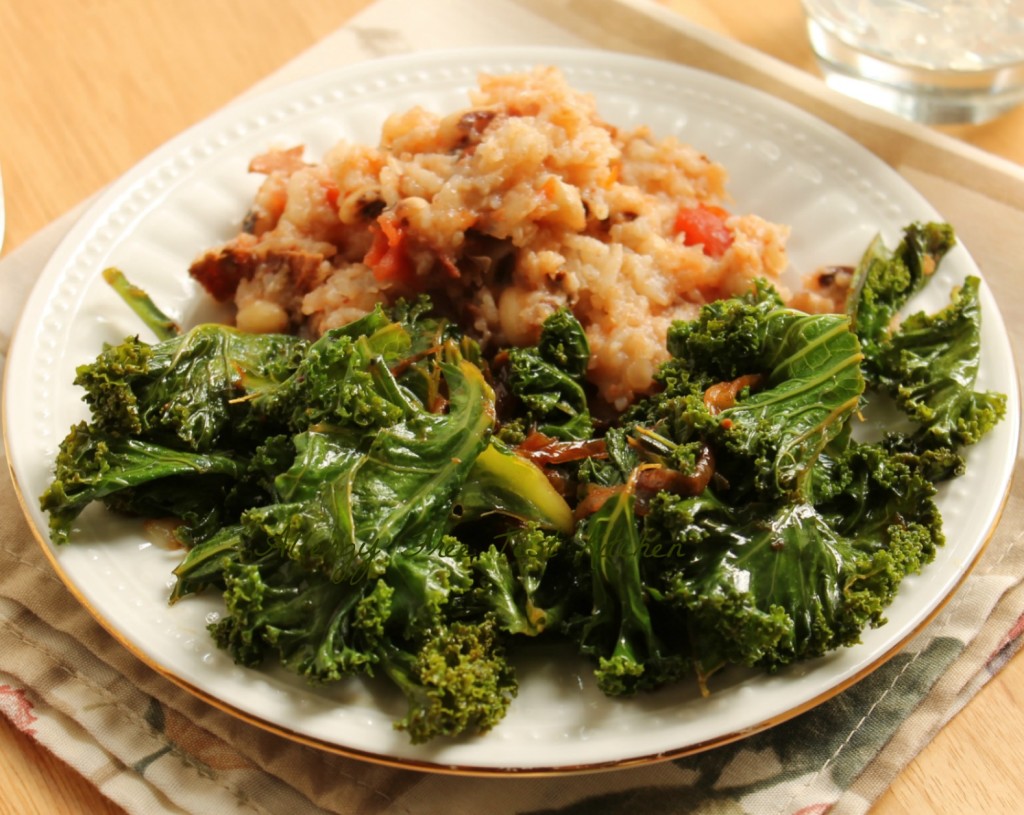 It is not hard to cook kale and it tastes pretty good.  Caramelized onions add some yummy flavor too.    You need to use one whole head of kale.  I know that sounds crazy, but once it starts cooking it really shrinks down.  When you first start putting the kale in your pan you will wonder how it will ever fit.  Next thing you know, your pan will look empty.    That's before you start eating it.  So yeah, use a whole head.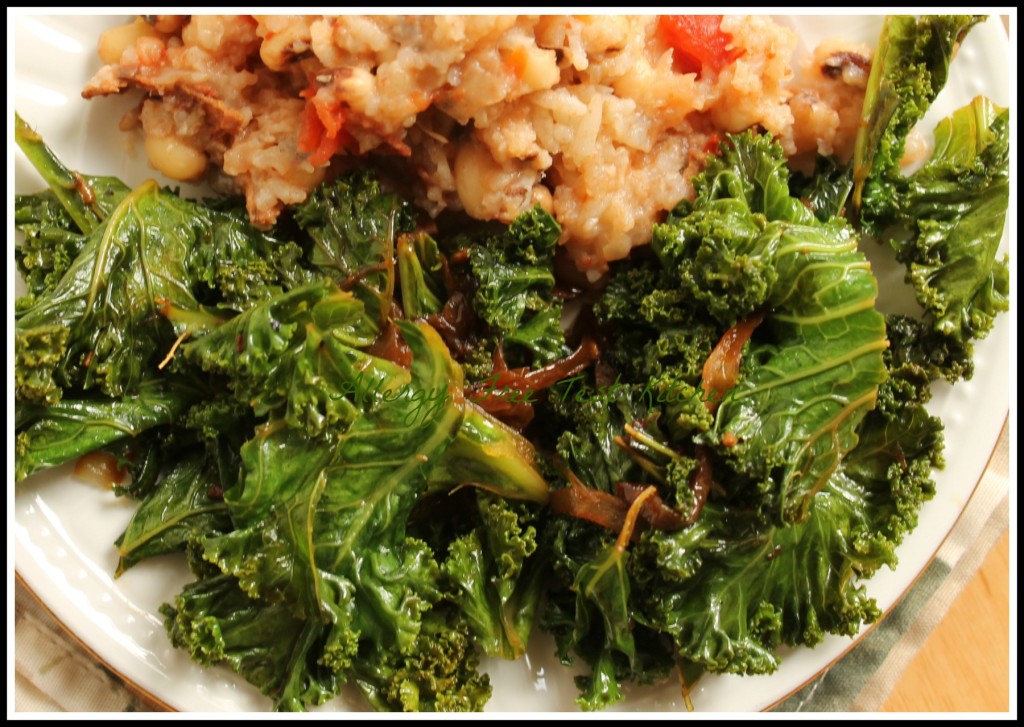 This cooks fast towards the end, and it cools off quickly so you will want all your other food prepared so you are ready to eat this right away.
Check out this post (the kale chip one) to read about the many health benefits of kale.
Do you eat kale?  How do you prepare it?
Also shared at Wellness Weekend. Real Food Wednesday. Fat Tuesday.

Kale and Caramelized Onions
Ingredients:
2 T. oil

1 large onion, sliced

1 1/2 tsp. minced garlic

One head kale, washed and torn into pieces

3/4 cup vegetable broth (or chicken broth)
Directions:
Heat oil over medium high heat.

Add onion slices and cook and stir for about 5 minutes.

Add garlic and cook and stir 2 minutes.

Turn heat to low and cook the onions until brown, sof,t and caramelized; about another 5 minutes.

Add kale to pan and return heat to medium high.

Add broth.

Cook and stir until kale starts to wilt about 3-4 minutes.

Continue to cook and stir until broth is absorbed/evaporated.

Eat immediately.